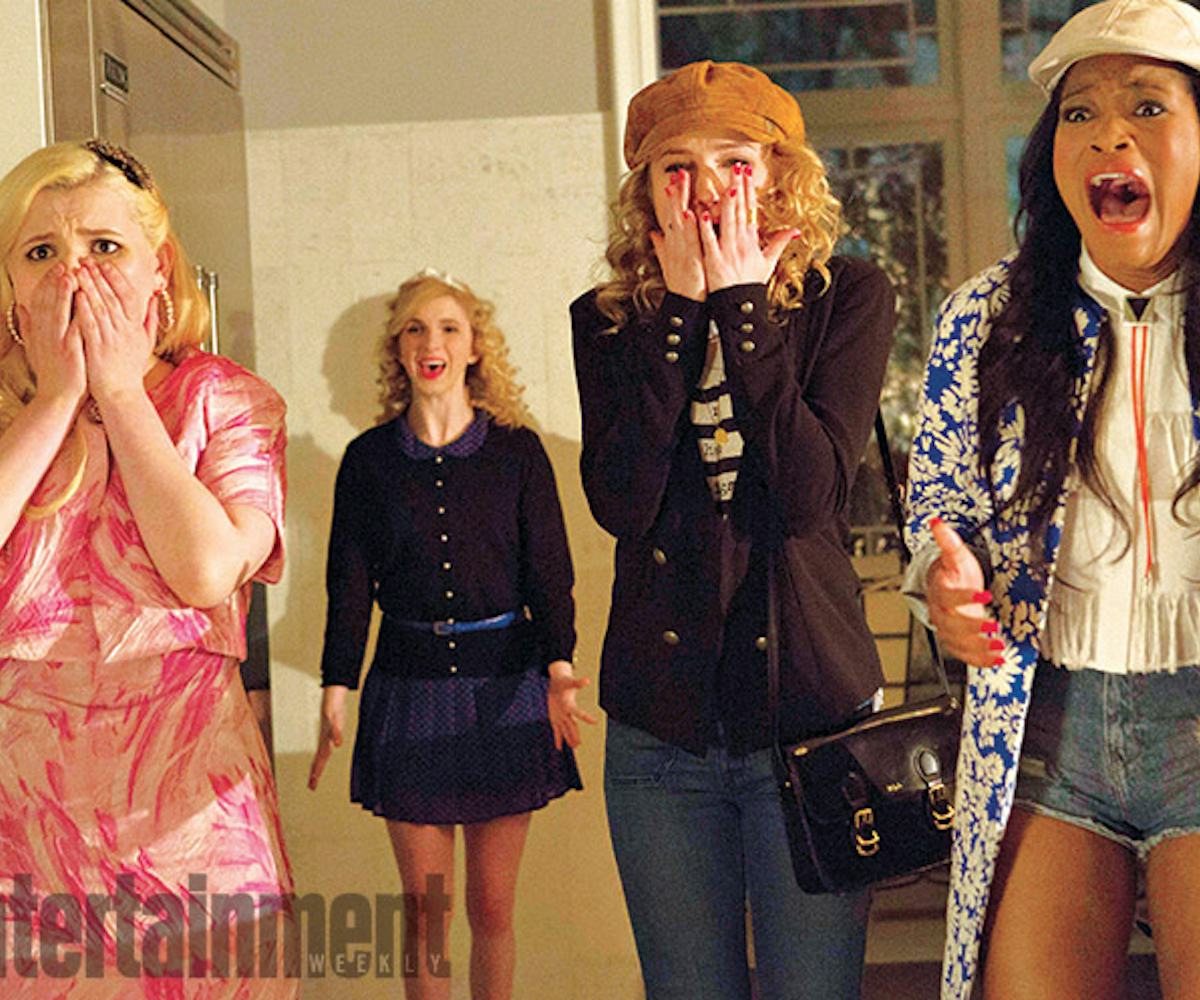 Image via Steve Dietl/Fox
take a look at ryan murphy's new series $1'scream queens'
While we've seen many of its all-star casting announcements through the past few months, Ryan Murphy's "horror comedy" series Scream Queens has remained a bit of a mystery. Even the notion of a horror comedy television show seemed a bit out of reach—but now everything is falling into place. With the first photos of Murphy's lastest project being released by Entertainment Weekly, we now have a first look at what the series will actually be like. And it's looking good.
With a cast including Emma Roberts, Jamie Lee Curtis, Lea Michele, Keke Palmer, Nick Jonas, Abigail Breslin, and Ariana Grande the show is comprised of some of Murphy's faithful followers—Michele having starred in Glee and Roberts currently starring in American Horror Story—as well as some unexpected picks. Seeing everyone in character, however, makes the whole project much more tangible.
The series is about a killer stalking a college sorority, so we're guaranteed to see our typical college characters. Roberts plays the ruthless, pearl-wearing president of Kappa Sorority, while Lea Michele turns back to her nerdy roots as the scoliosis-inflicted undergrad Hester. And while she may not look very Rachel Berry, her character is just as motivated to get what she wants. It looks like we're in for a wild ride.
Flip through the gallery to get your first glimpse.
(via Entertainment Weekly)
Emma Roberts as HBIC Chanel Oberlin.
Jaime Lee Curtis as Dean Jennifer Santel.
Nick Jonas looking cozy (and flashing some chest hair) as Brad Towery.
Lea Michele absolutely killing it as Brittany Greenwold.