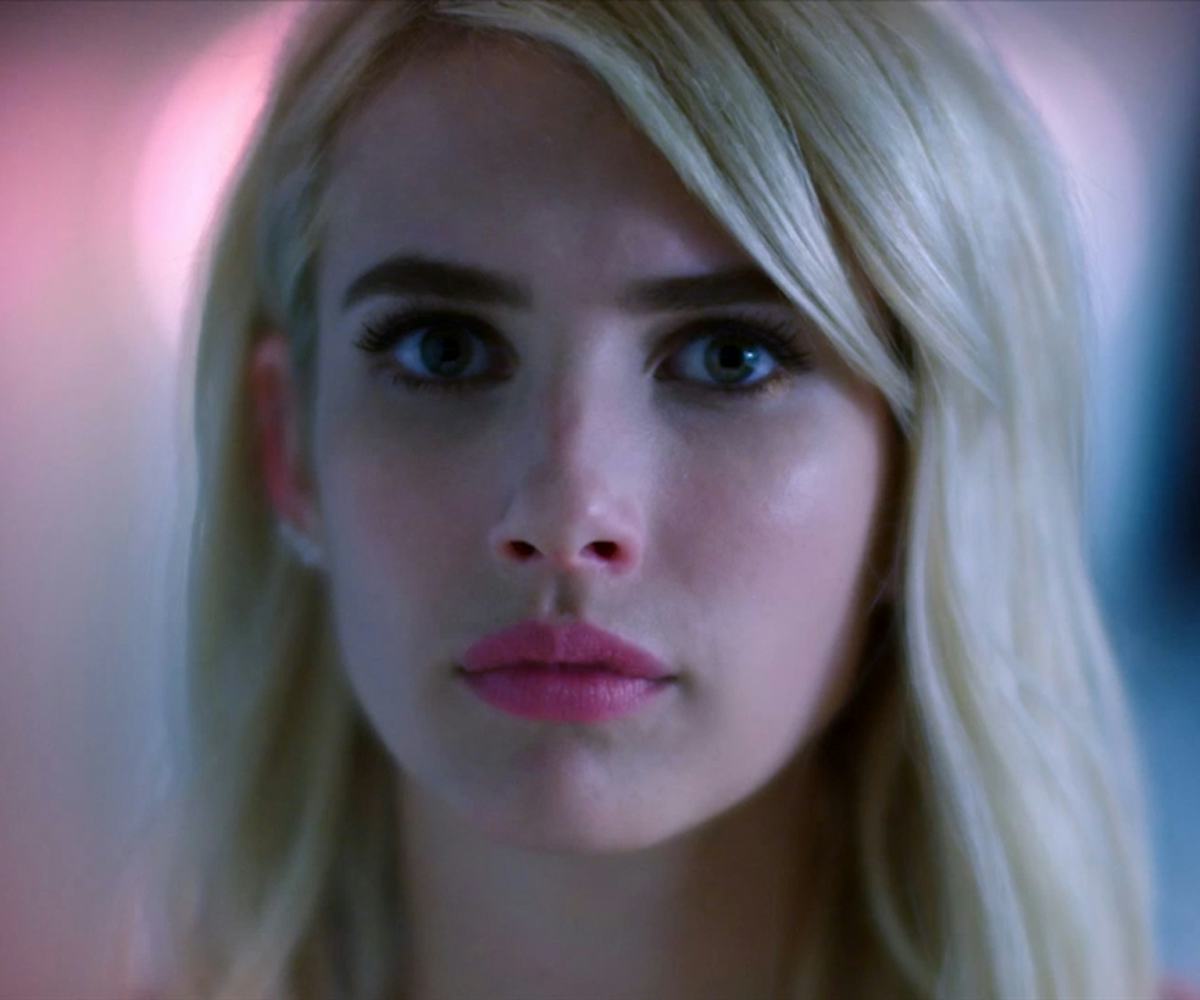 Photo courtesy of FX
Lea Michele Is "Hannibal Hester" In the Latest Promo For 'Scream Queens' Season 2
Last week's teaser for the second season of Scream Queens revealed Dean Munsch's hospital of horrors, led by John Stamos and Taylor Lautner. And with the show's September 20 premiere date just a month away, the promos are suddenly coming fast and hard, in typical Ryan Murphy fashion. 
The latest comes courtesy of Lea Michele, whose oddball character, Hester Ulrich, makes a surprise return with an all too familiar prop masking her face. Murphy loves paying homage to the horror films that came before him, and it looks like season two will once again borrow elements from some of the genre's titans.
With that being said, we'd like to formally introduce you to "Hannibal Hester," which is basically Lea Michele wearing the mask made famous by Anthony Hopkins' Hannibal Lecter in Silence of the Lambs. "We're back.. Get ready for season 2 in September," Michele wrote on Twitter after sharing the new trailer with her fans.
Could Hannibal Hester be the foe that finally puts the Chanels in their place? Or will Emma Roberts and Co. once again reign supreme? Those answers and more will be revealed when season two of Scream Queens bows September 20 on Fox. Watch the latest trailer below.