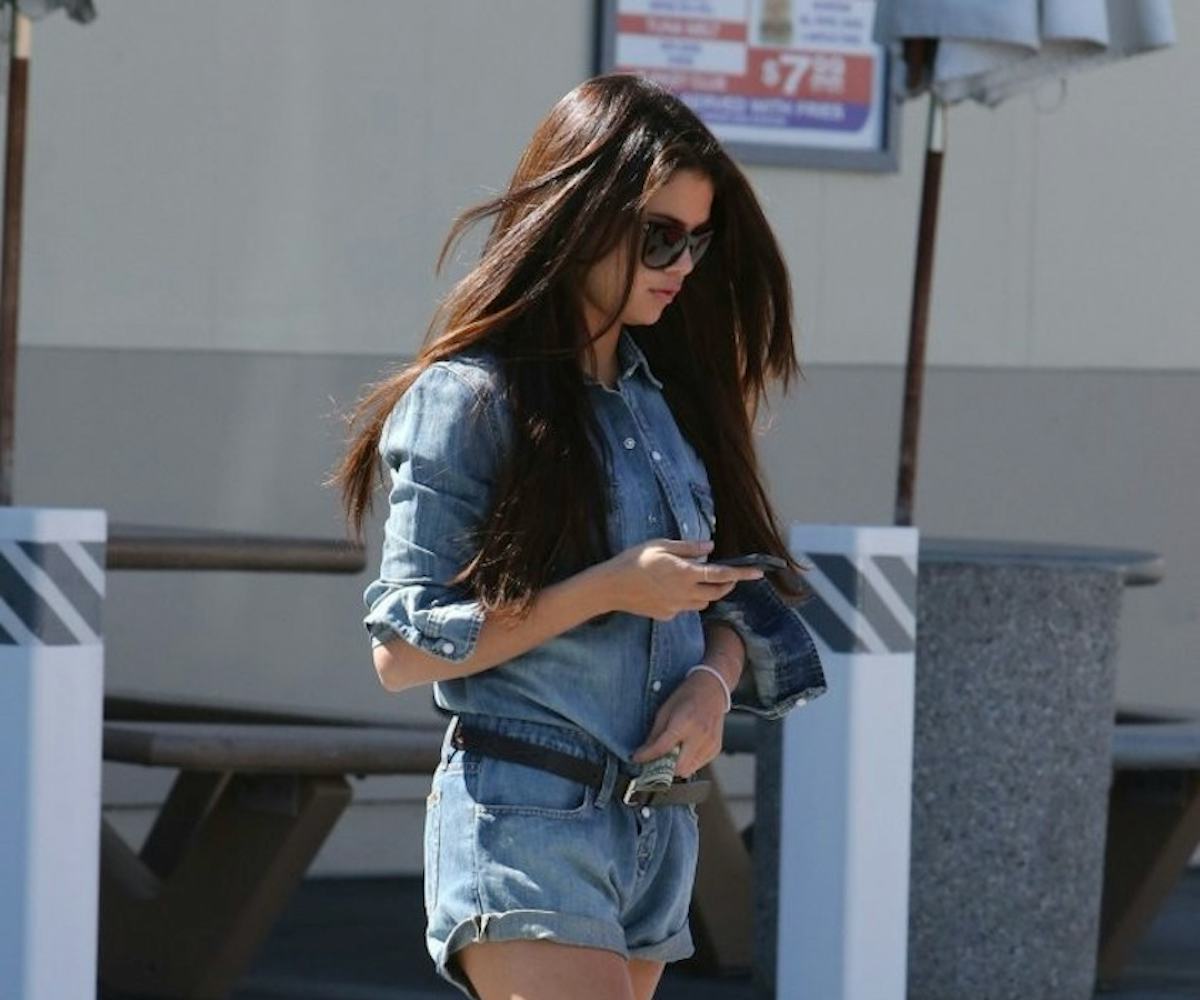 best dressed: selena gomez
If you've been mulling over whether double denim was for you, we hope this picture of Selena Gomez convinces you to try it because, yes, you can actually look cute in this workwear-inspired trend.
Here's the secret to the Canadian tuxedo: match you denim. Instead of double a dark short and an acid washed top, meet yourself in the middle with coordinating classic washes. Worried that you'll look a little "Mom?" Don't! Just remember to wear simple, girly accessories, no sportswear! Take a lesson from Gomez who paired her denim outfit with thin sandals and black cat-eye sunglasses that could make Sophia Loren jealous. Our last trick is to make sure your hair looks just as awesome as Gomez' too, because a borrowed-from-the-boys outfit always needs a little femininity. 
MUST: Forever 21 Denim Shirt -- $27.80
TRUST: Topshop Highwaisted Denim Shorts -- $56