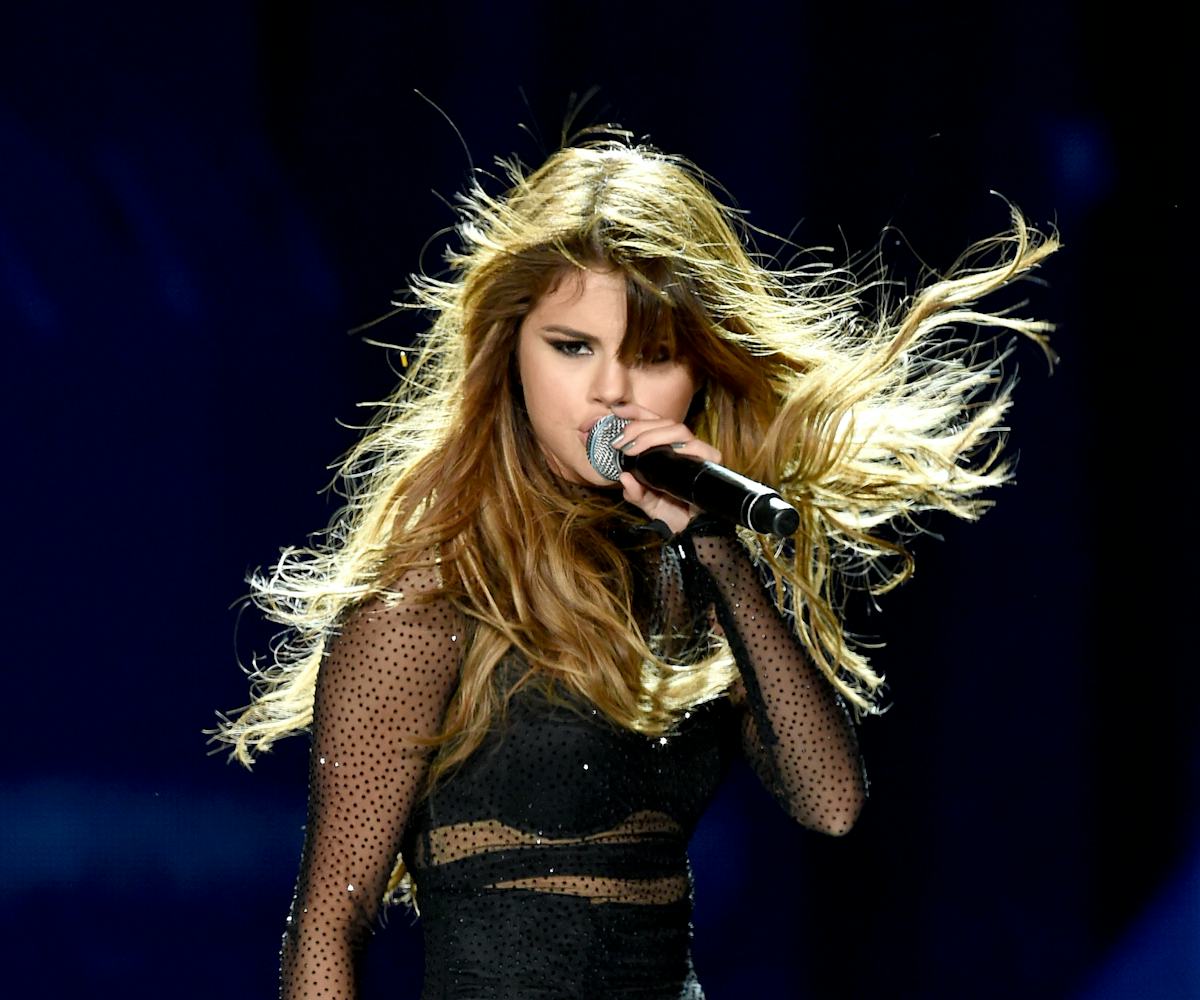 Photo by Kevin Winter / Getty Images
Selena Gomez Signs $10 Million Deal With Coach
She's making the classic brand more friendly to millennials
We're all happy to see Selena Gomez not only surviving but thriving after she revealed details about her fight with lupus earlier this year. Now, Gomez is strutting her stuff as the new face of one of the world's leading luxury brands: Coach. With Gomez as the current reigning queen of Instagram, she's a smart choice for the company looking to better acquaint itself with a millennial audience. 
According to Page Six, Selena signed a $10 million deal with the New York based high-end fashion company. As a brand ambassador, she'll be working alongside creative director Stuart Vevers, who is often credited with giving the classic company a fresh rebranding, on a special design project.
"I am so excited to work with Coach and love the clothes and accessories designed by Stuart Vevers. I am especially looking forward to getting to know the Coach team as well as becoming involved in the Foundation's support of Step Up," Gomez said in a statement. "On top of all that, collaborating on a piece with Stuart for next fall makes this beyond special to me."
"The woman I design for is authentic, honest and possesses a romantic charm mixed with a cool, confident attitude. Selena embodies all of these qualities perfectly—but the fact that she has always loved Coach, and believed so strongly in our philanthropic mission, made her a true Coach Girl," added Vevers.
Selena's already putting in work and looking gorgeous on Coach's Instagram page:
While some had speculated that an alliance between Gomez and Louis Vuitton was brewing, it's easy to see Selena's seduction by Coach as a logical step for the 75-year-old line that is looking to court younger customers.