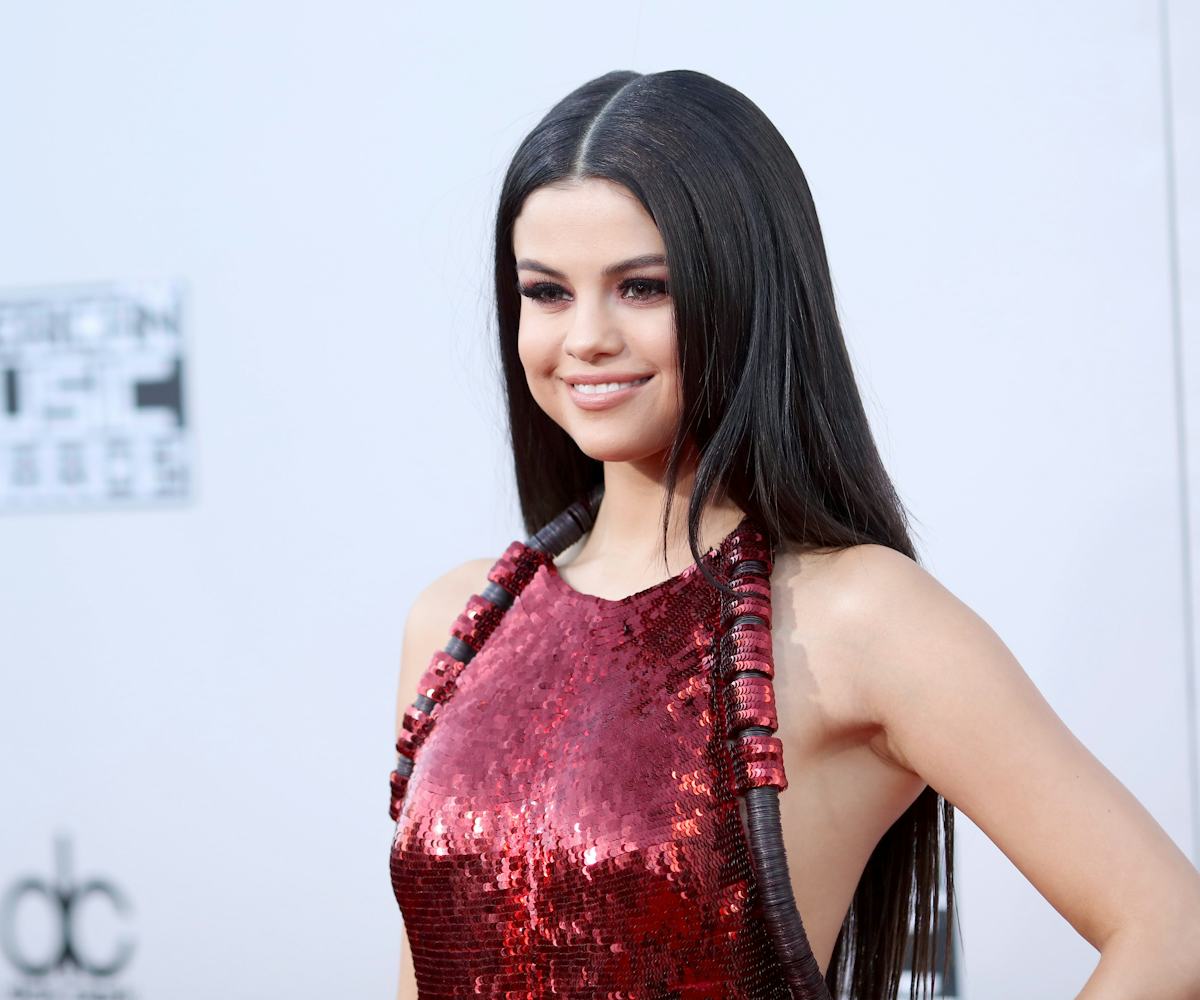 Photo: Mark Davis/Getty Images
Selena Gomez Got A Big Christmas Surprise From Joe Jonas
Christmas came early for Selena Gomez when she finished her performance at WiLD 94.9′s FM's annual Jingle Ball on Thursday night. Waiting for the pop star when the night was over was a huge stocking filled to the top, courtesy of none of other than Joe Jonas's band, DNCE. 
Gomez posted a photo of herself with the festive gift, posing next to it for size. Cuddled up with a penguin pillow pet, she looked like she had the best (non)-after party ever with such a thoughtful present, which included lotion and a book of word searches. Ellie Goulding also posted a thank you to the band, showing that DNCE spread their generosity to multiple performers at the Jingle Ball. If there's anything we really admire about a band, it's a good attitude—and DNCE has just that.
We love that Jonas and Gomez have remained so close in their post-Disney days, and this Instagram has really got us in the giving spirit. When your favorite stars start spreading the holiday cheer, it's impossible not to follow along.