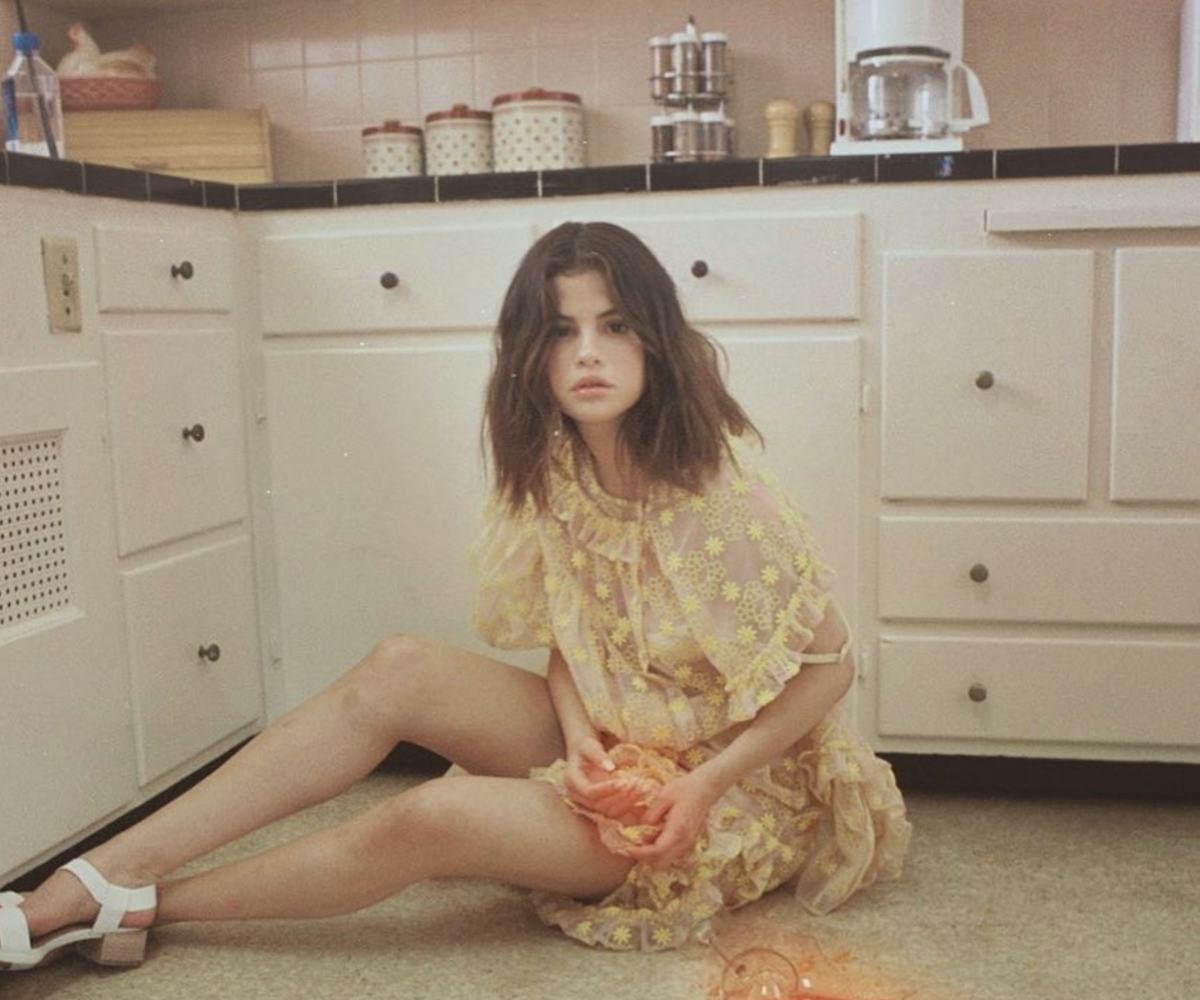 Image via Instagram/@selenagomez
Selena Gomez Is Feeling Herself In Her New Single Feat. Gucci Mane
Selena Gomez came out with another new single that's nothing like her old music. The singer just dropped "Fetish," featuring Gucci Mane, and it's basically a love song to herself.
"You've got a fetish for my love," Gomez sings in the breathy video she dropped last night. "I push you out and you come right back/ Don't see a point in blaming you/ If I were you, I'd do me too." In the clip she released, the camera is close up on Gomez's lips as she sings. The style of the video has that signature hazy, ethereal glow that was used in the first "Bad Liar" video. 
Gomez has been teasing "Fetish" on Instagram the past few weeks with images of her wearing a yellow sundress in an abandoned suburban neighborhood. Last night, she posted a short clip of her in the house from the video, taking a shower in her dress. 
Both "Fetish" and "Bad Liar" will appear on Gomez's upcoming album, SG2. Listen to the new song below.