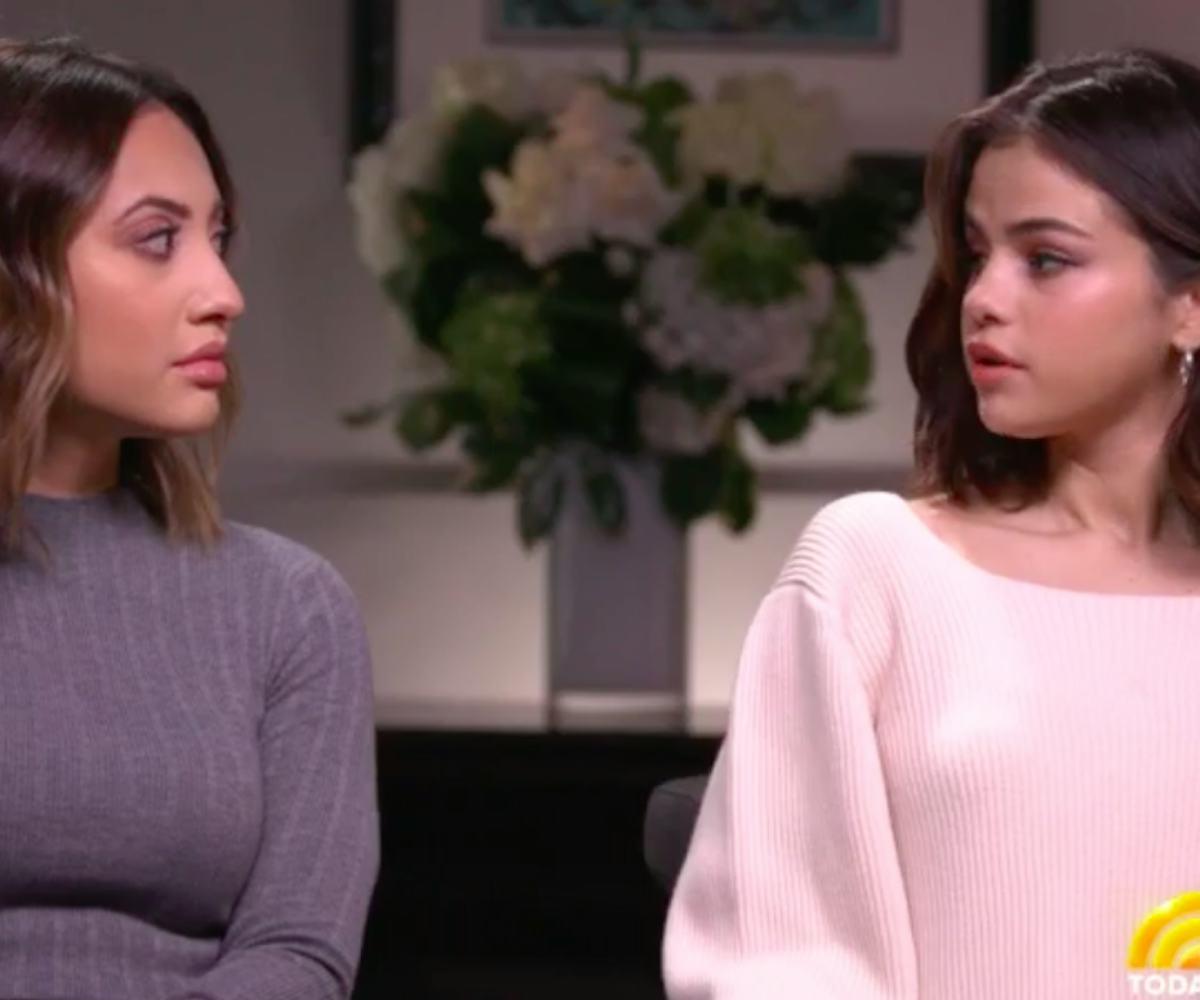 Selena Gomez Opens Up About The Kidney Transplant That Saved Her Life
And revealed how the procedure strengthened her friendship with BFF Francia Raísa
After revealing the difficult news about getting a kidney transplant last month, Selena Gomez is finally ready to publicly share the details of her battle with lupus—a complex chronic illness that she calls "misunderstood."
The singer, along with her best friend, actress, and kidney donor Francia Raísa, sat down with Today's Savannah Guthrie for an exclusive interview. NBC shared an excerpt from their discussion this morning, which is equal parts heart-wrenching and heart-warming.  
Gomez says that her condition got to a point where it was "really kind of life or death." When she found out she would need a kidney transplant, she says, she "didn't want to ask anyone in my life." Thankfully, Raísa volunteered to make the incredible sacrifice for her friend. "You feel that Francia saved your life," Guthrie says. "Because she did," Gomez replies matter-of-factly. "That's it."
Gomez hopes that speaking out about her condition will help raise awareness about the elusive autoimmune disease that affects so many. In fact, she's already started. By sharing her first post-operation photo in September, it prompted an astonishing $500,000 in donations to the Lupus Research Alliance. We hope that number continues to go up. 
Watch the full clip, below: