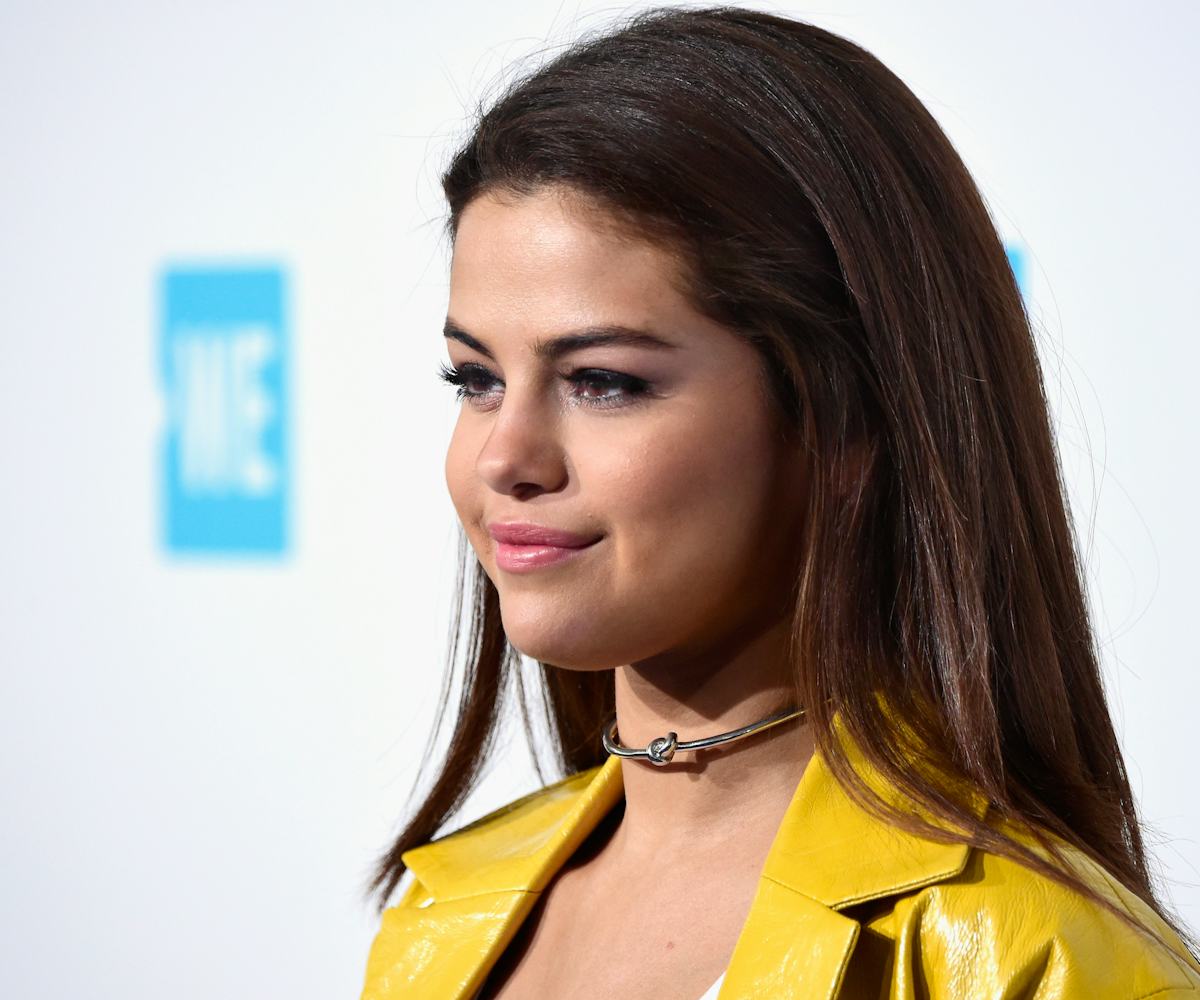 Photo by Frazer Harrison / Getty images
Selena Gomez Is Getting A Lifetime Movie, Naturally
Lifetime movies are kind of like lifetime achievement awards—typically, you get one at the end of your career. Just don't tell that to Selena Gomez, who is joining forces with the revamped network to produce an autobiographical retrospective of her life...even though she's only just entering the prime of her career. Before we look at the guts of this announcement, let's do some housekeeping:
The as-yet-untitled project will in fact be a series, not a movie. Kevin Spacey (yes, that Kevin Spacey) will executive produce, along with Gomez and Dana Brunetti, whose resumé includes prestige fare like Captain Phillips and The Social Network, and not-so-prestige-but-still-popular fare like 50 Shades of Grey. Finally, Gomez won't be playing herself, because really, how much meta can we take?
As for what the show will be about, well, the official synopsis explains that it will focus on the "young actress' experience navigating a career in Hollywood as seen through the eyes of her friends." Wait, how young are we talking here? Will they go Barney & Friends young? Wizards of Waverly Place young? Making out with Justin Bieber in the ocean young? Actually, now that you mention it, despite being only 23 years old, Gomez has lived a pretty eventful life, especially after her recent Lupus-induced stint in rehab gave the star her first real taste of controversy. 
And, if you think that a show about a superstar navigating her way through Hollywood sounds a little too Entourage-y, Gomez's recent introspective comments about how difficult life can be in the public eye, especially for a child star, suggests that this will be something far more insightful than that HBO show about bros bro-ing in bro-town.
Wow, we just totally sold ourselves on this. The question is, did we sell you?