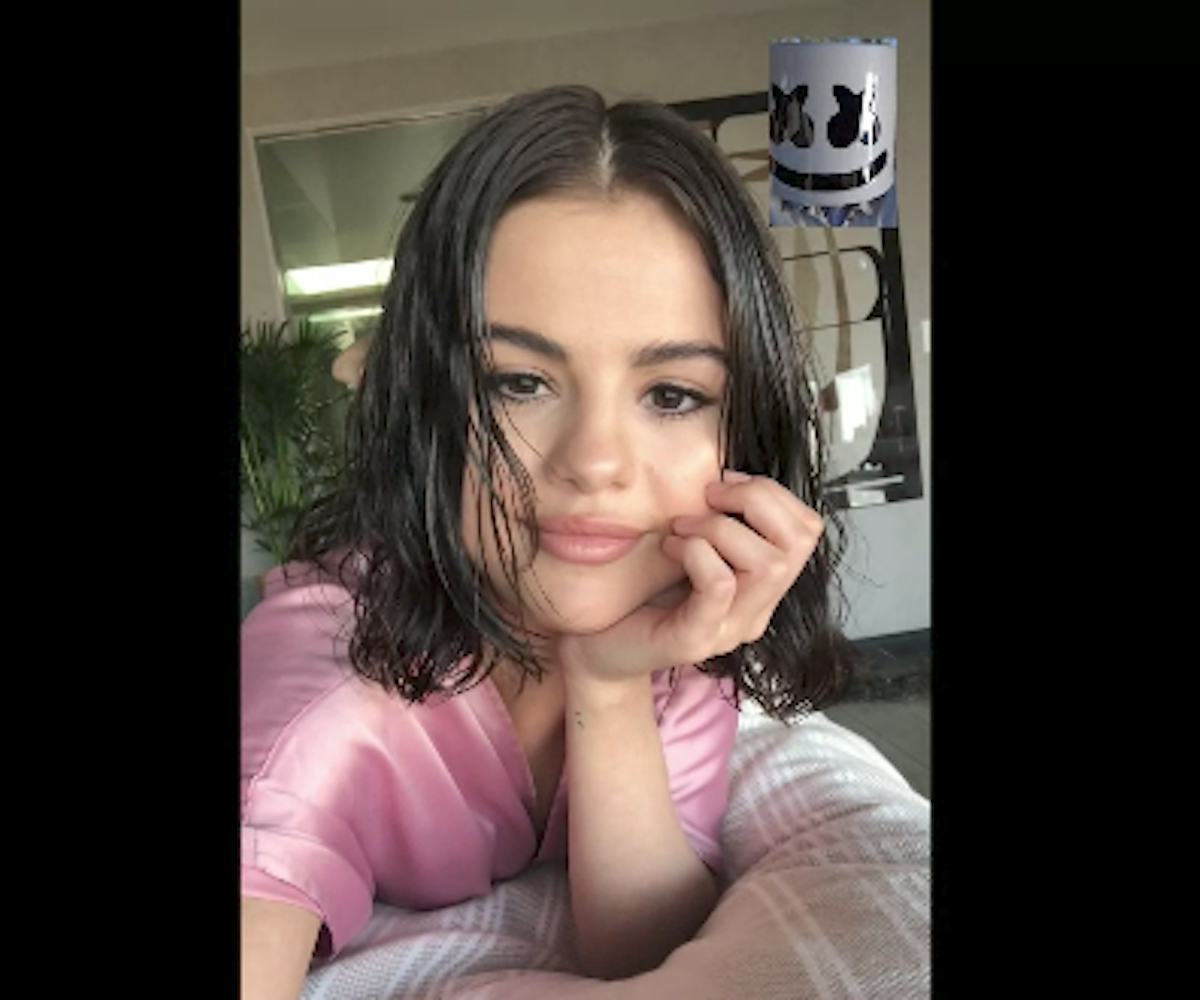 screenshot via spotify
Selena Gomez's New Video For "Wolves" Is Just A FaceTime Call
Selena Gomez has had a busy week promoting her new single, "Wolves," in collaboration with DJ Marshmello. For the past few days, the singer-actress teased snippets of the song, video, lyrics, and questionable cover art for the single on her social media pages, each time sending the internet into a conspiracy theory-induced spiral. Is the song about Gomez's battle with lupus? Her relationship with The Weeknd?
There's no definite way to tell who or what Gomez is singing about for certain, but you can take a guess (or just enjoy the music) starting today because the single is officially out. The track premiered this afternoon on BBC Radio 1's World Record with Zane Lowe and is the fourth single of the year, following "Bad Liar," "Fetish," and "It Ain't Me" in collaboration with Kygo. 
Fans can stream the new song in three different ways: through an audio version online on YouTube and Spotify or via the song's video, which is available on Spotify as well. The visual sees Gomez and Marshmello jamming out to the song on FaceTime. What a time to be alive, indeed. 
Hear the single, below, and see the visual, above.