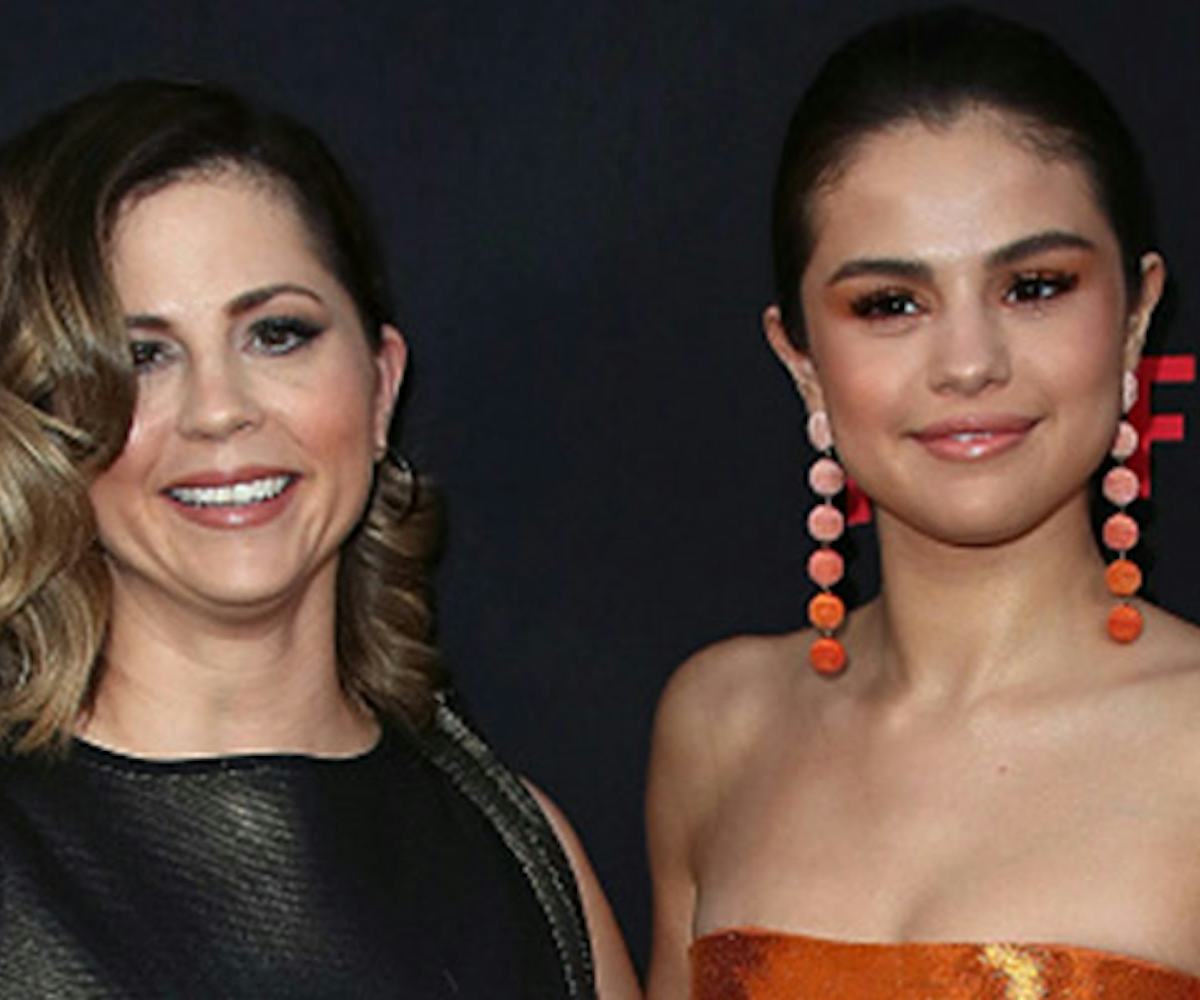 Photo by David Livingston/Getty Images
Selena Gomez's Mom Told Her Not To Work With Woody Allen
Her advice fell "on deaf ears"
When asked why she decided to work with Woody Allen, despite the sexual abuse allegations against the director, singer-actress Selena Gomez said that "the universe works in interesting ways." Turns out, it was much less mystical than that and that she actually
, to not work with him. Just more proof that you should always listen to your mom.
"No one can make Selena do anything she doesn't want to," Teefy wrote in response to a fan who asked her to "make Selena write an apology about the Woody Allen film." 
Gomez is starring in Allen's upcoming rom-com, which will focus on (shocker!) a relationship between a teenager and a much older man. Allen has been accused repeatedly by his adopted daughter, Dylan Farrow, of sexually abusing her as a child. Her accounts of what she went through are laid out in multiple op-eds. 
Teefey went on to explain that she'd "had a long talk with [Selena] about not working with him and it didn't click."  What didn't click? The fact that alleged child molestation is a bad thing?  
"No one controls her," Teefy continued. "She makes all her own decisions. No matter how hard you try to advise. It falls on dead ears."
So, Gomez was clearly aware of the allegations against Allen before taking on this project, and not only that, but she had conversations about whether or not she considered those allegations valid. That makes it even more upsetting that she, ultimately, still chose to work with him. 
In the meantime, two of Gomez' co-stars, Rebecca Hall and Timothée Chalamet, donated their salaries from the film to Time's Up movement and other charities.