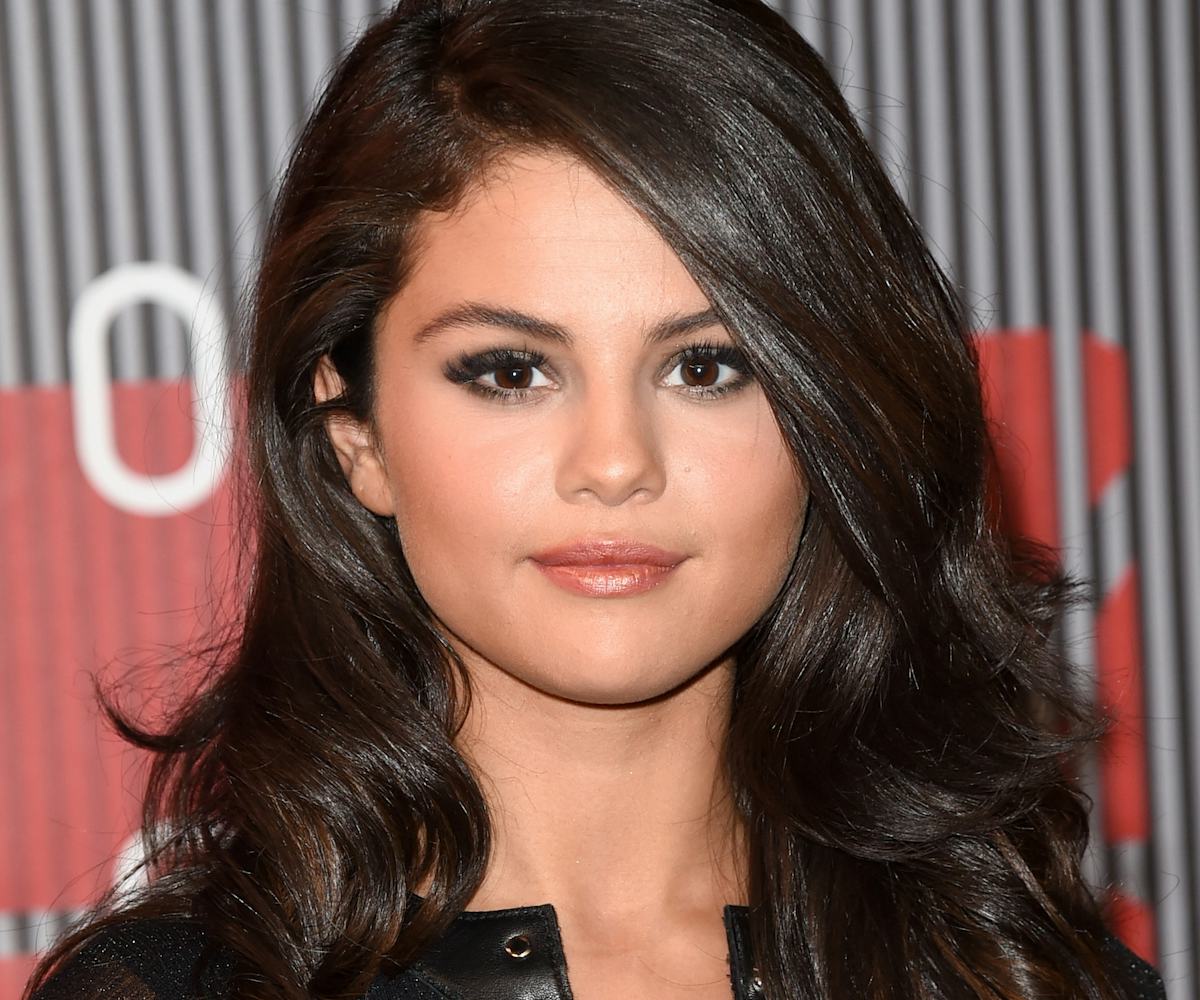 photo by jason mirrett/getty images
Selena Gomez just wants to "look good for you" and so, she took her spot in the front rows of several NYFW shows to do just that. The singer pulled out all of the sartorial stops—as one does during fashion week—but was particularly fond of a leather black romper she wore to the Polo Ralph Lauren show. (And so were her followers on Instagram.)
Instead of waiting for a street style photographer to snap her, Gomez did what we all do when we're particularly feeling ourselves (and our outfits): she took a selfie. According to Instagram, which tracked its fashion week data and shared it with The Cut, Gomez's photo outside the Polo show was the most-liked photo from the week with over 1.5 million likes.
It's not surprising the photo featuring Gomez's edgy, and put-together, without being too calculated outfit generated that many likes. What is surprising is that her photo trumped social media queens Kim Kardashian, whose second place photo of North West holding a camera gained over 1.2 million likes, and Kendall Jenner, whose third place photo of her walking at Givenchy gained over 1.1 million likes.
There's only one thing missing from Gomez's photo: the hashtag #winning in the caption.
(via The Cut)