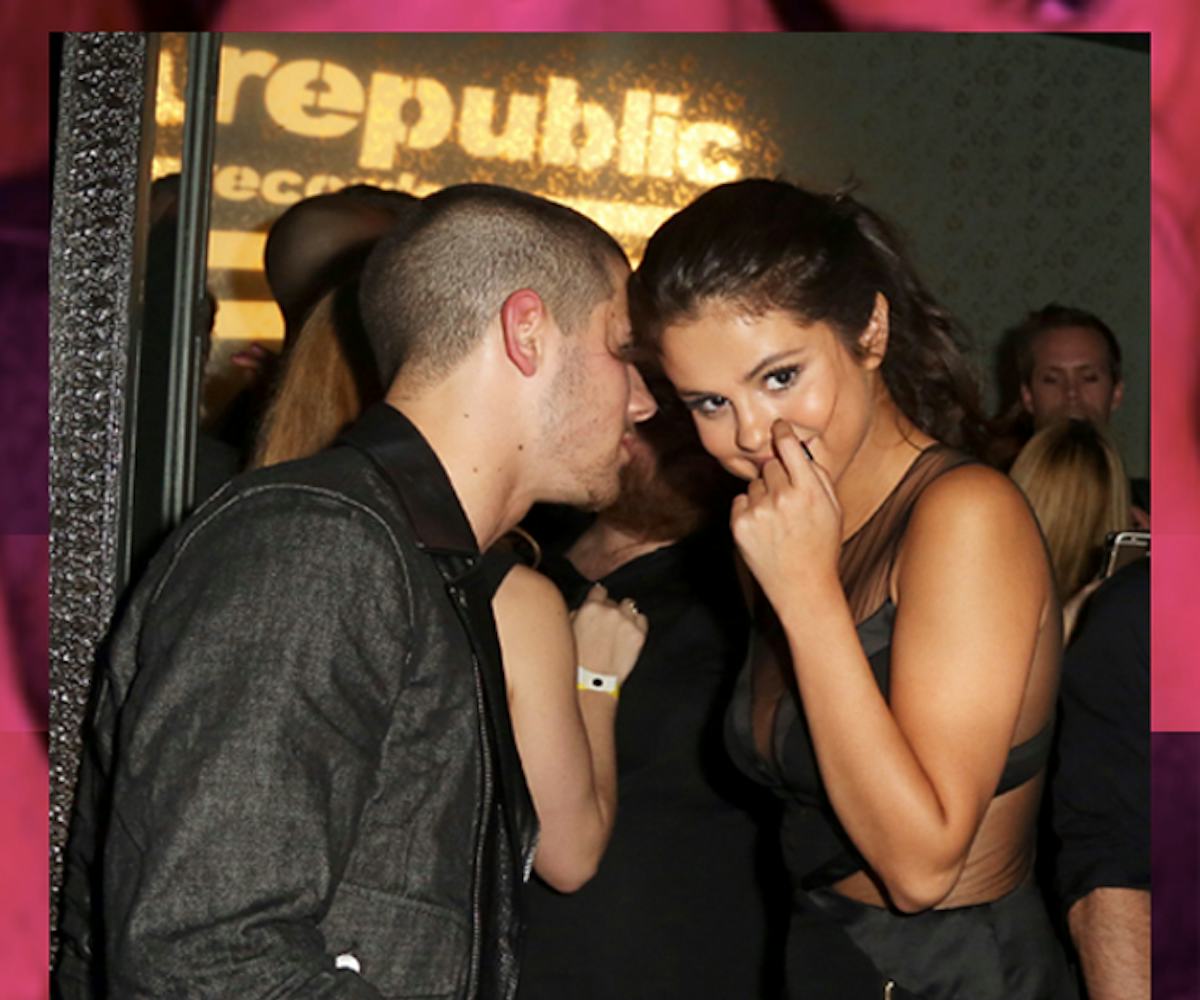 Photo: Rachel Murray / Getty images
are selena gomez + nick jonas back on?
the dating rumor that just won't die
Yesterday, Page Six reported that Nick Jonas and Selena Gomez were spotted being "very flirty" at a VMA after-party in West Hollywood, and that Jonas spent the night whispering sweet nothings into Gomez's ear. As you may recall, Jonas and Gomez used to date when they were bushy-tailed Disney stars. Now smoldering adult pop stars, the rumors of their reignited romance have people losing their damn minds.
So while Page Six's report is entirely plausible, our gut reaction is to greet that type of info with a collective "meh." After all, it sounds like the standard tabloid rumor-mongering that usually occurs when a bunch of hot, young celebrities get drunk and party together. But, as you'll notice above, this particular rumor has a photograph verifying its veracity, which means it's no longer a rumor. It is a fact. Nick Jonas was indeed being very flirty with Selena Gomez.
Now that that's been verified, let's turn our attention to the report's claim that Jonas was "whispering" into Gomez's ear. While the photo proves that they were indeed communicating, whether or not it was a whisper remains TBD. Was it a low-volume murmur? A mid-level hum? Or a full-blast shriek?
One thing's for sure: We won't rest until we find out.