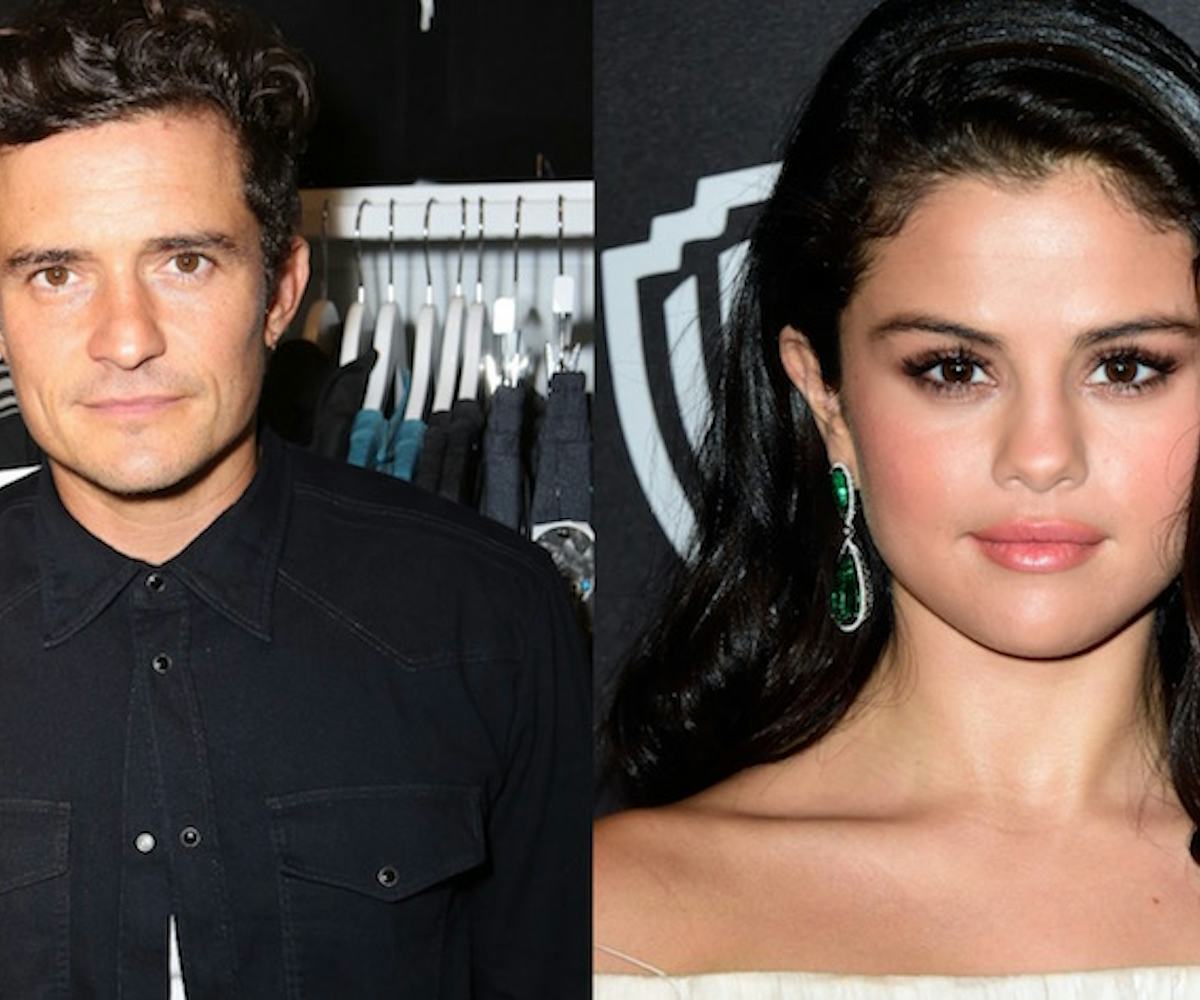 Photos by Ari Perilstein & Frazer Harrison/Getty Images
Selena Gomez + Orlando Bloom May Be Dating…
Long ago—and by long ago, we mean a little over a year ago—there were rumors that Selena Gomez and Orlando Bloom were hooking up. And, since nothing gets the media speculating more than beautiful people being surrounded by other beautiful people, today that rumor was reignited, all because of two adorable Instagrams. That seems reputable, you say. Whether they are in a relationship or not, we aren't quite sure. We can only imagine and dream, for it is all we have. Oh, and we also have some facts about what sparked this rumor once again. Here they are:
Last night, Bloom celebrated his 39th birthday. Gomez, whose ex-boyfriend Justin Bieber was allegedly punched by Bloom back in 2014, was in attendance. At the party, someone took a Polaroid of the singer, which she then strategically posed next to some lemons on a tea dish and captioned, "Happy bday Orly -celebrate kindness and who you are." There was also, according to Hollywood Life, a photo posted to the social media channel of the two posing, or "cuddling" as the publication so eloquently states, next to Selena's manager, Aleen Keshishian. The photo seems to have originally been posted to Keshishian's account, which is now private. Fan accounts got ahold of the photo and have been circulating it as well.
Also, earlier this week, there were rumors that Orlando Bloom and Katy Perry were flirting at a Golden Globes after party. That may or may not be true, as well.
So what does it all mean? Can anything concrete be derived from these rumors? Sadly, friends, nothing is as crystal clear as it would seem. Life is filled with questions—relationships even more so. But if there's one thing that's true, or, at least it is to Gomez, the heart wants what it wants. Again, what exactly it wants, though, we do not know.