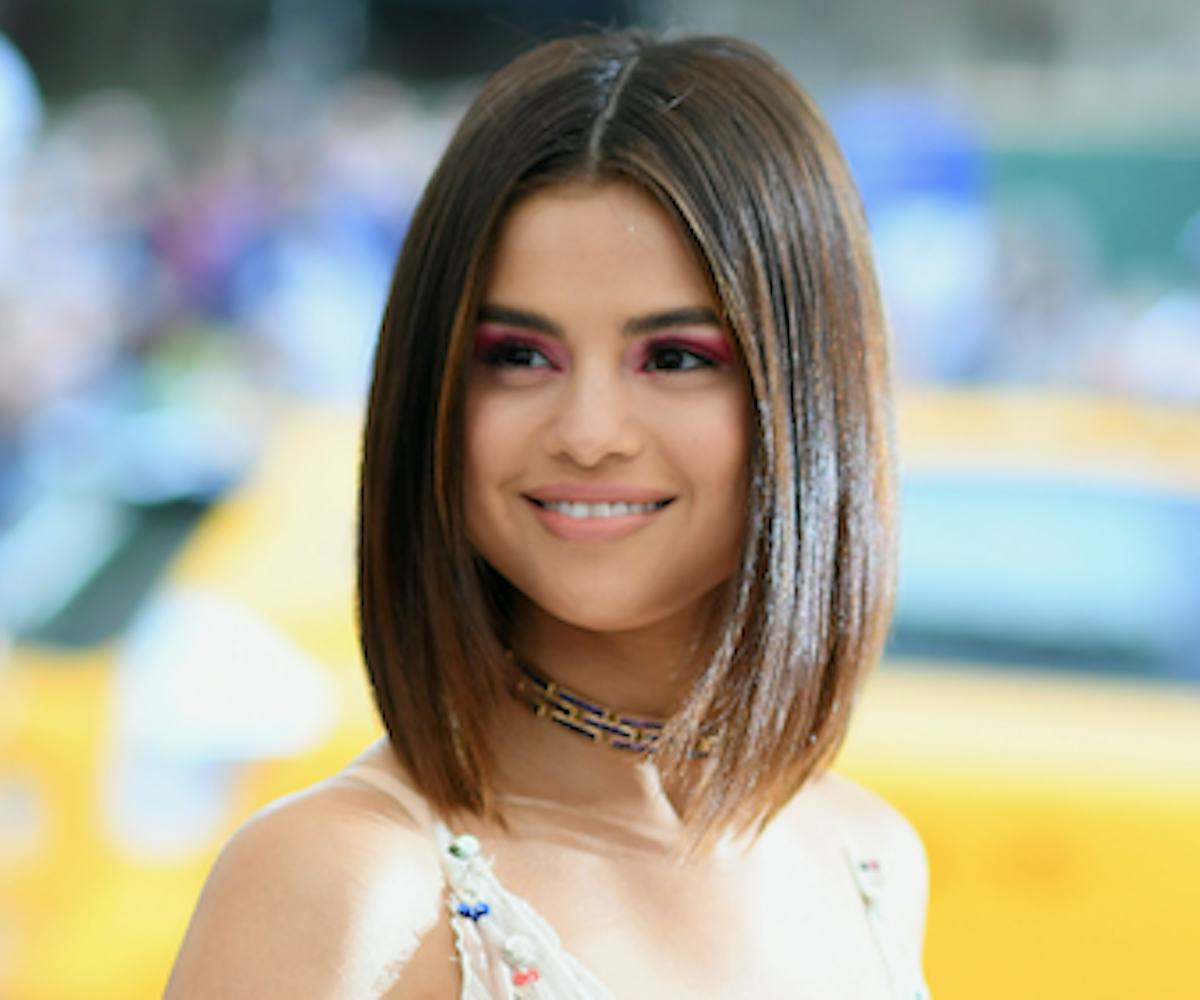 photo by Dimitrios Kambouris/getty images
Selena Gomez Speaks Out After People Body-Shame Her
"I chose to take care of myself because I want to, not to prove anything to anyone"
Selena Gomez shared a body-positive message in response to those who criticized her physique. The actress-singer, who was photographed in a bikini recently while on a boat in Australia with friends, took to Instagram to speak out about unrealistic beauty standards after people criticized her for having gained weight since her Puma campaign last November.  
"The beauty myth—an obsession with physical perfection that traps modern woman in an endless cycle of hopelessness, self consciousness, and self-hatred as she tries to fulfill society's impossible definition of flawless beauty," she wrote. "I chose to take care of myself because I want to, not to prove anything to anyone. Wind in her sails."
Gomez who suffers from lupus, a chronic inflammatory disease where the immune system attacks the organs, went through a life-saving kidney transplant surgery last year. In an October interview with TODAY, Gomez said the surgery contributed to her body changing, stating that "she has a bit of an obtrusion that will be there forever. And that means I'm going to have to dress differently." 
Gomez's best friend Francia Raisa, who gave her kidney to Gomez, also opened up to Self earlier this week about some of the complications they have faced following the procedure, like depression and an additional surgery for Gomez whose kidney broke an artery. "They had to take a vein out of her leg and build a wall around her artery," she said.
Body-shaming, under any means, should never be tolerated, but the fact that trolls have taken the time out to shame Gomez, who underwent two major surgeries resulting in some body changes, makes the shaming all the more disgusting. 
Fans of the singer took to Twitter to stick up for their idol, admiring her fearlessness in showing her scars and for looking amazing AF: