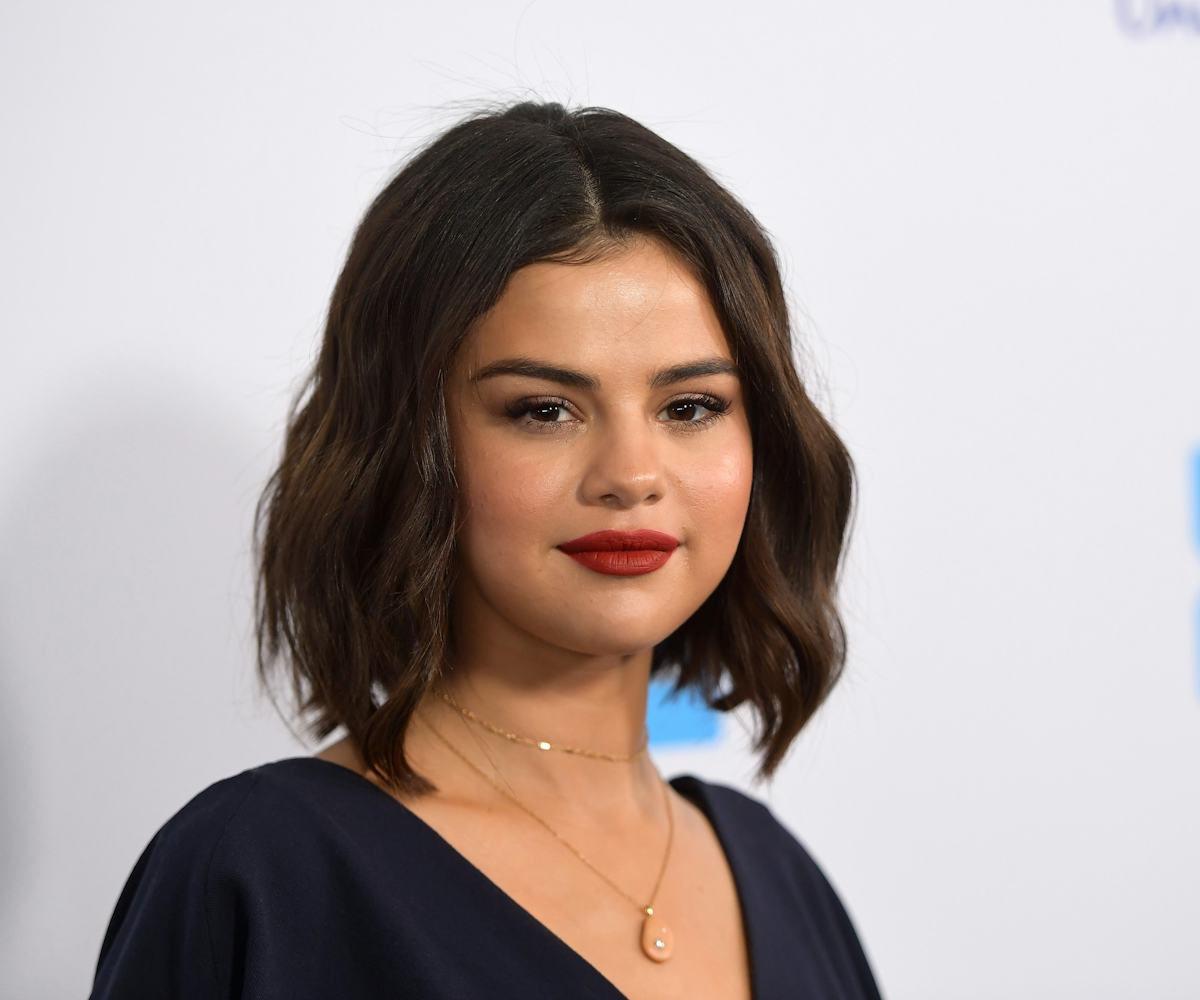 Photo by Matt Winkelmeyer/Getty Images
Selena Gomez Clapbacks At Stefano Gabbana In The Most Perfect Way
On Tuesday, Selena Gomez was spotted walking into a New York City restaurant with an updo featuring a chic braided part and a hidden message. On the side of her head were pinned jewels spelling out the word "ugly"—and no, she wasn't dissing her own appearance. Rather, she was speaking to designer Stefano Gabbana, the co-founder of Dolce & Gabbana.
Back in June, Gabbana commented on a post on The Catwalk Italia's Instagram page, which pictured Gomez wearing multiple red dresses, asking its followers which was their favorite. He didn't answer the question, choosing to instead comment "è proprio brutta!!!" which translates to "she's so ugly." The unwarranted comment was met with backlash from Gomez's fans and even fashion stylists. 
Gabbana is no stranger to controversy—he dressed Melania Trump and mocked people who were upset by his choice and released racially insensitive designs. He's also in a constant feud with fashion industry watchdog Diet Prada, an Instagram account that calls out industry copycats and other BS. Can someone hide his phone, please?
Gomez's response is perfect for the situation, and her indirect clapback says exactly how she feels about the comment: nothing. Props to you, Selena.
See the hairstyle in all its glory, here.