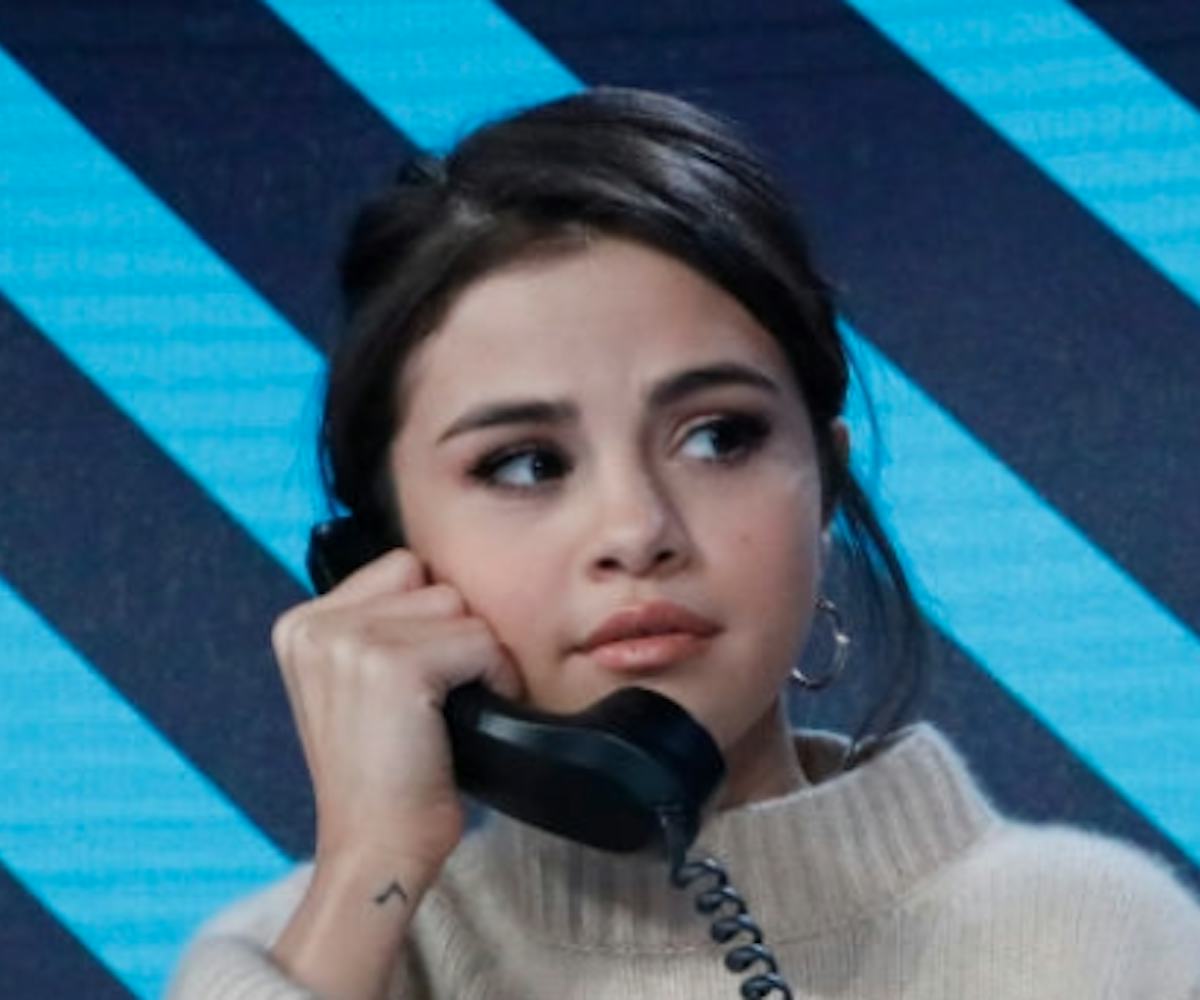 Photo via Getty
Selena Gomez Explains Why She Worked With Woody Allen And It's… Confusing
"I stepped back and thought, 'Wow, the universe works in interesting ways'"
We can't be alone in having... complicated feelings about Selena Gomez. On the one hand, the singer/actress killed it in Spring Breakers, has been open and inspiring in regards to her battle with lupus, and released a Talking Heads-tinged single that was—in our humble opinion—the jam of the summer. Her talent and just innate coolness are hard to question.
And yet: There are some things about Gomez that make us question our allegiance, such as her affinity for culturally appropriating bindis, and her recent reunion with perpetual man-child Justin Bieber. And then there's Gomez's role in an upcoming Woody Allen film, and the frankly not great way she's answering (or not answering) questions about why she decided to work with the controversial director, who was accused in the early 1990s of sexually abusing his daughter with longtime partner Mia Farrow, not long after he and Farrow separated because Allen had started a relationship with Farrow's daughter, Soon-Yi, who Allen would later marry and with whom he would have two children. (Yeah, it's a lot.)
But so, in a recent interview with Billboard, Gomez was asked if the past allegations against Allen were something she considered before signing on to the movie. Her answer was incredibly vague:
To be honest, I'm not sure how to answer — not because I'm trying to back away from it. [The Weinstein allegations] actually happened right after I had started [on the movie]. They popped up in the midst of it. And that's something, yes, I had to face and discuss. I stepped back and thought, "Wow, the universe works in interesting ways."
This response perfectly shines a light on the problem with many responses to the post-Weinstein reckoning: Just because bad men are being punished now doesn't mean that Allen's actions existed in a vacuum up until this point. The allegations against him have been so well-known for so long that they were already a regular cultural punchline long before this year. In years past, actors from Cate Blanchett to Kate Winslet have had to face similar questions about their decisions to work with Allen, so this is hardly a new subject matter for them to consider before signing on to an Allen film.
In the same interview where she dances around the fact that she's working with an alleged abuser, Gomez talks about her respect for assault survivors and says, "I try to let people come to me and open up, to make a safe environment for them to do so." 
Hmm.