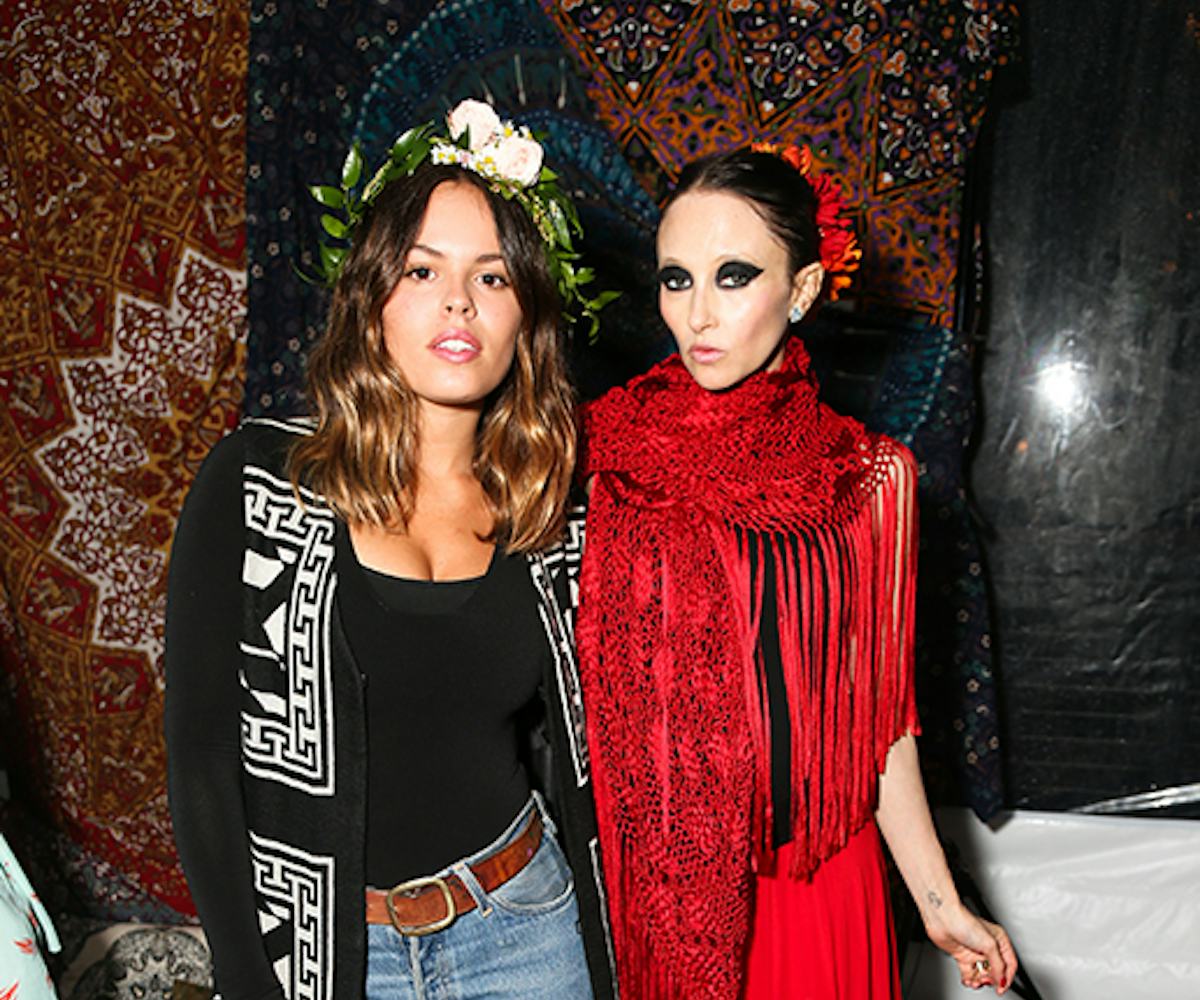 Photo by David X Prutting/BFA.com, courtesy of Alice + Olivia
7 it-girls on how to come into your own
No one said growing up was easy, but with the emergence of social media, it seems like there's more pressure to fit in now more than ever. Luckily, along with all its drawbacks, the Internet has brought more empowering women to the public eye. This weekend, at Alice + Olivia's beachfront BBQ celebrating 10 years of retail, we caught up with some of the individuals that prove that being weird, quirky, and different is, in fact, cool, and asked them what advice they'd give to those who are struggling to stay true to their own identity. Click through the gallery to hear their wisdom, and remember: Sitting at the "popular" table probably means you're boring.
Alison Mosshart
"Follow your instincts and do the stuff that really, really, really turns you on. Once you find that thing, then really pursue it—really do it and do it all the time and get obsessed. Having that obsession really kind of gets you through all that other rocky stuff because you're too busy in your own world to let other people make you feel like shit."
Erin Wasson
"I give a fuck in the right ways in life, I don't give a fuck in ways that are kind of minutia. For me, I know exactly what is going to make me comfortable, and I know how I want to represent myself. I think the more consistent you are, the less complicated your life becomes. I'm not really a very trend-driven person, so therefore, a lot of unnecessary noise ends up falling by the wayside. I'd just say find that drive, man, you know—find that thread and stick to it. The longer you do it, the more fucking rock and roll it is."
Atlanta de Cadenet Taylor
"I get the stress of growing up and being a girl—and I think it's probably really hard today; I struggle with stuff like social media, too. But eventually, you just kind of grow up. I care less about what people think now. I still feel uncomfortable and awkward, but I don't really care what people think about me, so I'm less debilitated by my insecurities."
Laura Love
"I think the best advice I could give is to really stay true to yourself and be honest with yourself. As stressful as it is with social media, there aren't a lot of secrets, and it's a really cool time for individuals and for expressing yourself. I think I struggled a lot with figuring out my identity and separating myself from my mother, fashion, and other people around me. Finding your comfort zone and your own kind of even ground in that kind of world is really difficult, but it's really important."
Stacey Bendet
"So many women who I think have the best style and who are the best dressers know that it's really so much about owning your body and not trying to look like someone else. Think: 'This is my body, and this is what I feel comfortable in,' and, 'This is what I look great in,' and own it with a sense of confidence."
Amirah Kassem
"Don't listen to anyone else, and don't look at what anyone else is doing or saying. I think that's the key to everything—whether it's my business or how I dress, I've done things I like since I was a kid. Nothing has really altered; I wear ice cream cone purses, rainbow outfits, pigtails, and whatever makes me happy. It's important to find your happy place and stick to that over anyone else's ideas."
Chloe Norgaard
"Keep going. I mean, I'm still doing that, too. I think it's a life-long thing. Just smile and hang out with people that you feel good around and that give you good vibes. If people make you feel like shit, don't hang out with them. Be around people that inspire you and that you aspire to be like, and then hopefully one day, you can inspire others."