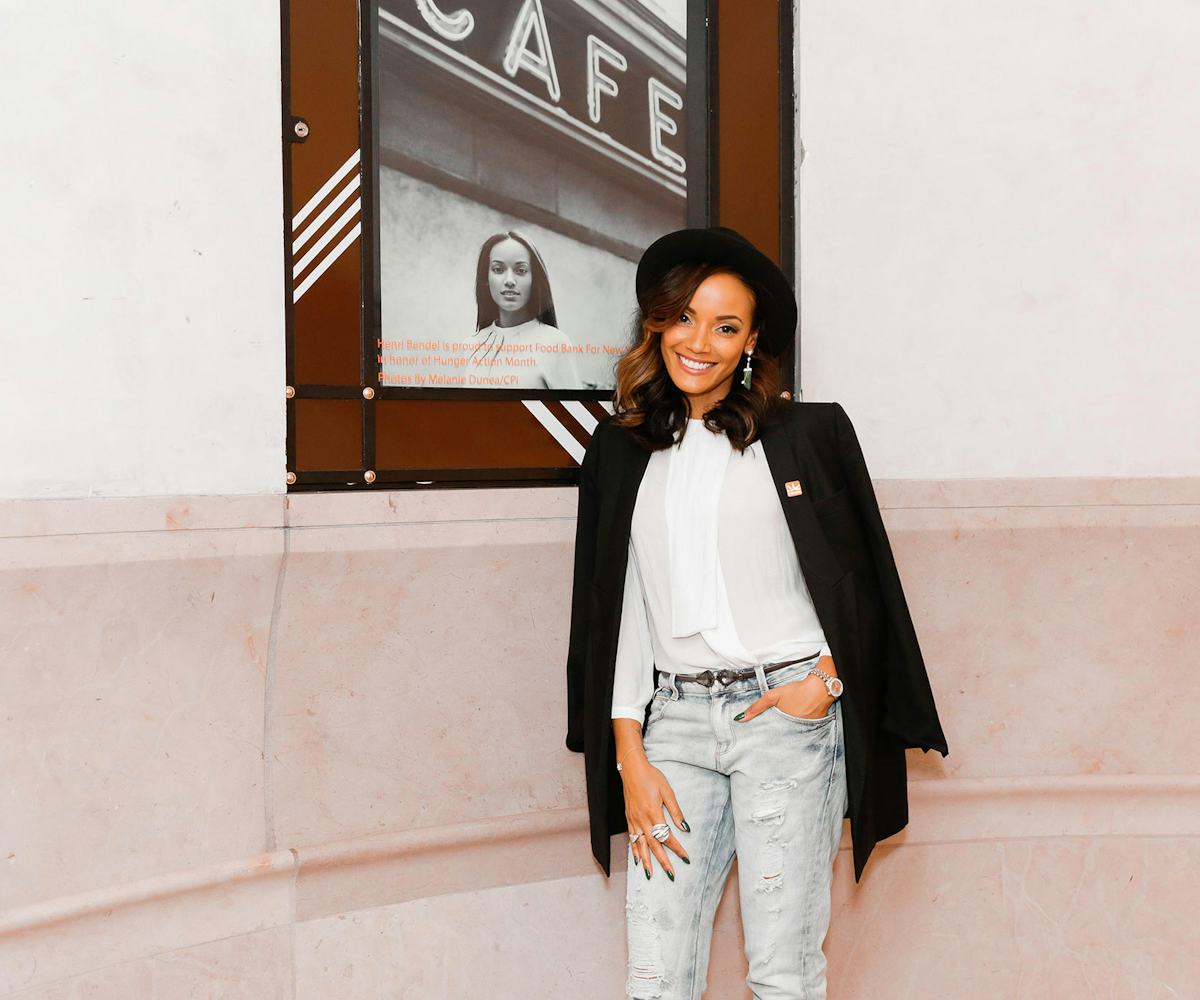 photo by benjamin lozovsky/bfanyc.com
beauty queen: selita ebanks
a totally '90s look that you can totally wear today.
Selita Ebanks' bowler hat is great, so are the acid-wash jeans. And don't even get us started on that oversized blazer. But of all the throwback moments the model tapped into with her outfit for the the big unveiling of Henri Bendel's Food Bank for New York CIty's celebrity ad campaign (of which she stars in), our favorite just might be her totally '90s beauty look. Think flawless skin, glossy nude lips, and just enough highlighter on the cheeks and lids to make us wonder if this is how she looked mid-'90s as a teen.
You don't need to be listening to "End of the Road" to pull it off; yes, your favorite '60s mod dress or your never-take-off Alexander Wang leather jacket would look just as good as a throwback ensemble. The key? Just three products:
CORRECT IT: Yves Saint Laurent Top Secrets All-In-One BB Cream Skin Tone Corrector - $50
Moisturize and conceal uneven skin tones with this five-in-one product.
HIGHLIGHT IT: Topshop Face Sculpting Palette in Kick Start - $25
The great thing about this palette? You can use the four different cream colors on cheeks, lips, and eyelids.
GLOSS IT: Dolce & Gabbana The Lipgloss Ultra-Shine Lipgloss in Caramel - $31
A little shimmer, a lot of nude to give your lips that not-too-fussy look.