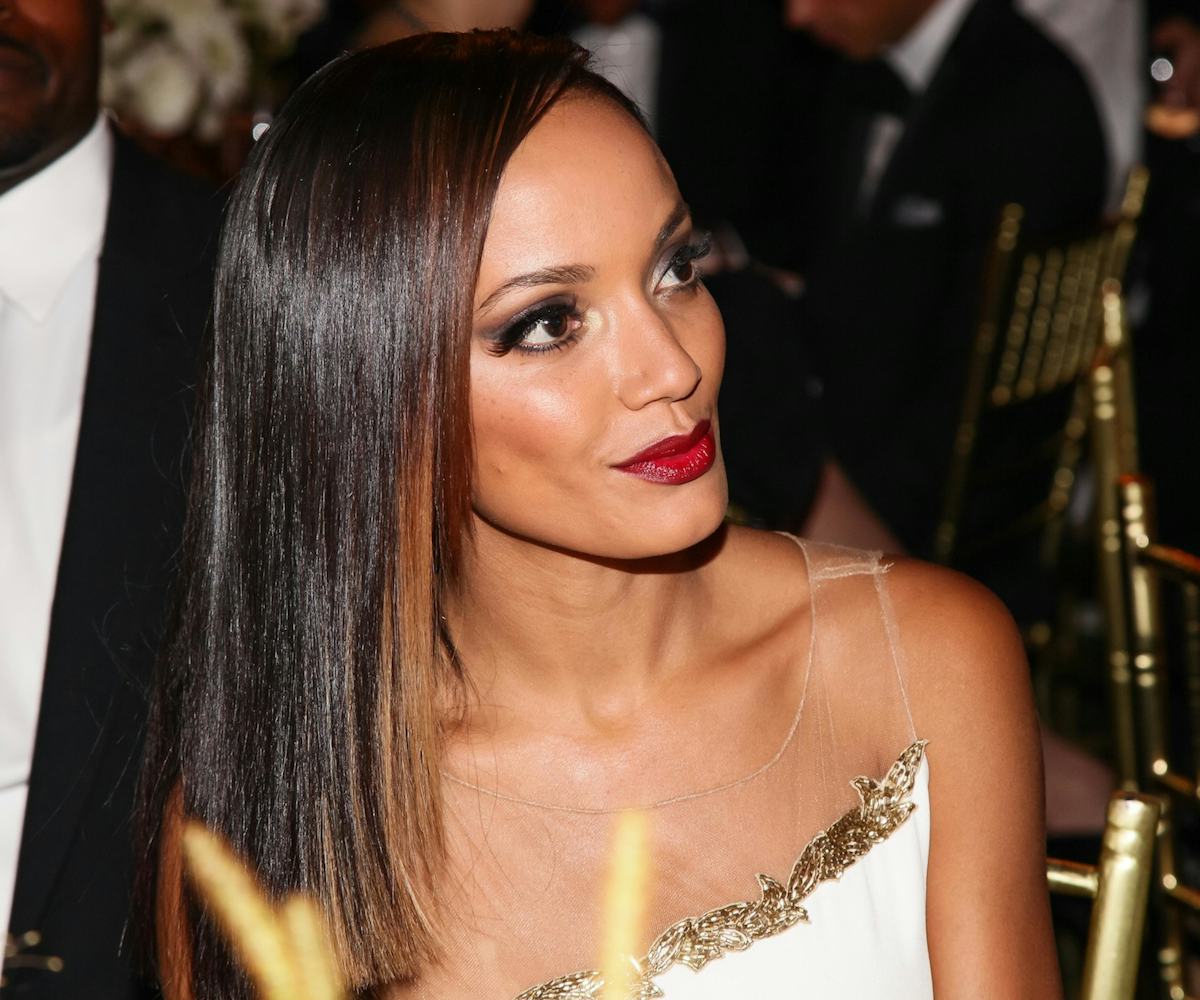 beauty queen: selita ebanks
shine on, you crazy diamond.
We already have tons of reasons why we're obsessed with Selita Ebanks--she loves throwing dinner parties, she's a Harry Potter nerd, and she's a proud member of the Beyhive--but our latest actually has nothing to do with any of those things. It has to do with her hair. Seriously.
At a charity event last night in New York City, the model's hair was so perfectly straight and shiny that the photos practically jumped off our computer screens this morning. So obviously, we had to break down the look so we (and you) can copy it. Read on!
OIL IT: Josie Maran100 percent Pure Argan Oil Light- $14
Before showering, run a couple of drops of this super lightweight oil through your hair and leave on for 20 minutes or so. Shampoo it out afterwards--it tames curly hair, protects, and gives a shiny boost. 
SHIELD IT: Pantene Pro-V Heat Shield, $6.99
After shampooing and conditioning, sprinkle the serum on dry hair before you whip our your straightening iron. Trust us, your split ends will thank us later. 
STYLE IT: GHD 1" Straightening Iron, $199
The 1" iron is small enough to straighten the wispies around your face, but not so small that it will take you a half-hour to get your entire head. It's tough to pick a favorite from GHD, but after trying it ourselves, this secret weapon just shot straight to #1.