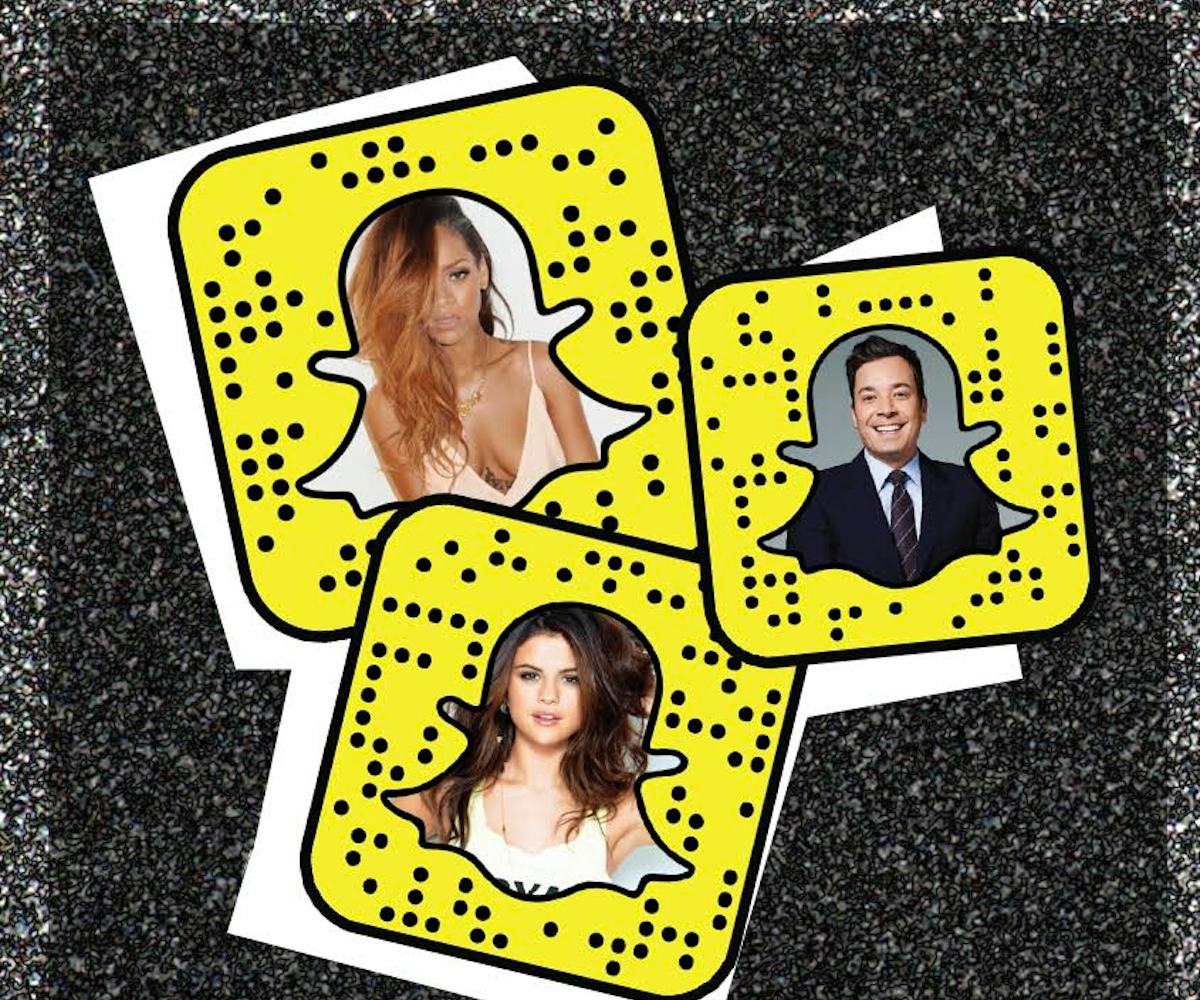 Here's How To Hit Up Justin Bieber + Kim Kardashian On Snapchat
Any social media expert will tell you that Snapchat is the future, and with innovations like its Snapcodes feature, it's easy to see why. The seemingly random black dot patterns, that you see surrounding profile photos, are like digital fingerprints, with every Snapchat user the proprietor of their own unique set of dots. And, thanks to the growing online database Snapchat.codes, you can now find your favorite celebrity's Snapcode. You know what that means!
By following a few simple steps, you'll be able to add your favorite celebrity as a friend on Snapchat. That means in no time, Justin Bieber, Kylie Jenner, or Miley Cyrus will be watching you eat pizza, pet your dog, or lip-synch to Lady Gaga. Who knows? If you're lucky they might just send you a snap back of them, you know, eating pizza, petting their dog, and of course, lip-syncing to Lady Gaga.
Just search your favorite celebrity's name, take a screenshot of their Snapcode, and open Snapchat. Once you're in, tap the ghost icon, hit "Add Friends," and use the screenshot you took. Voila. You are now officially best friends with Ariana Grande. Okay maybe not best, best friends, but we're pretty sure she'll love your dog.