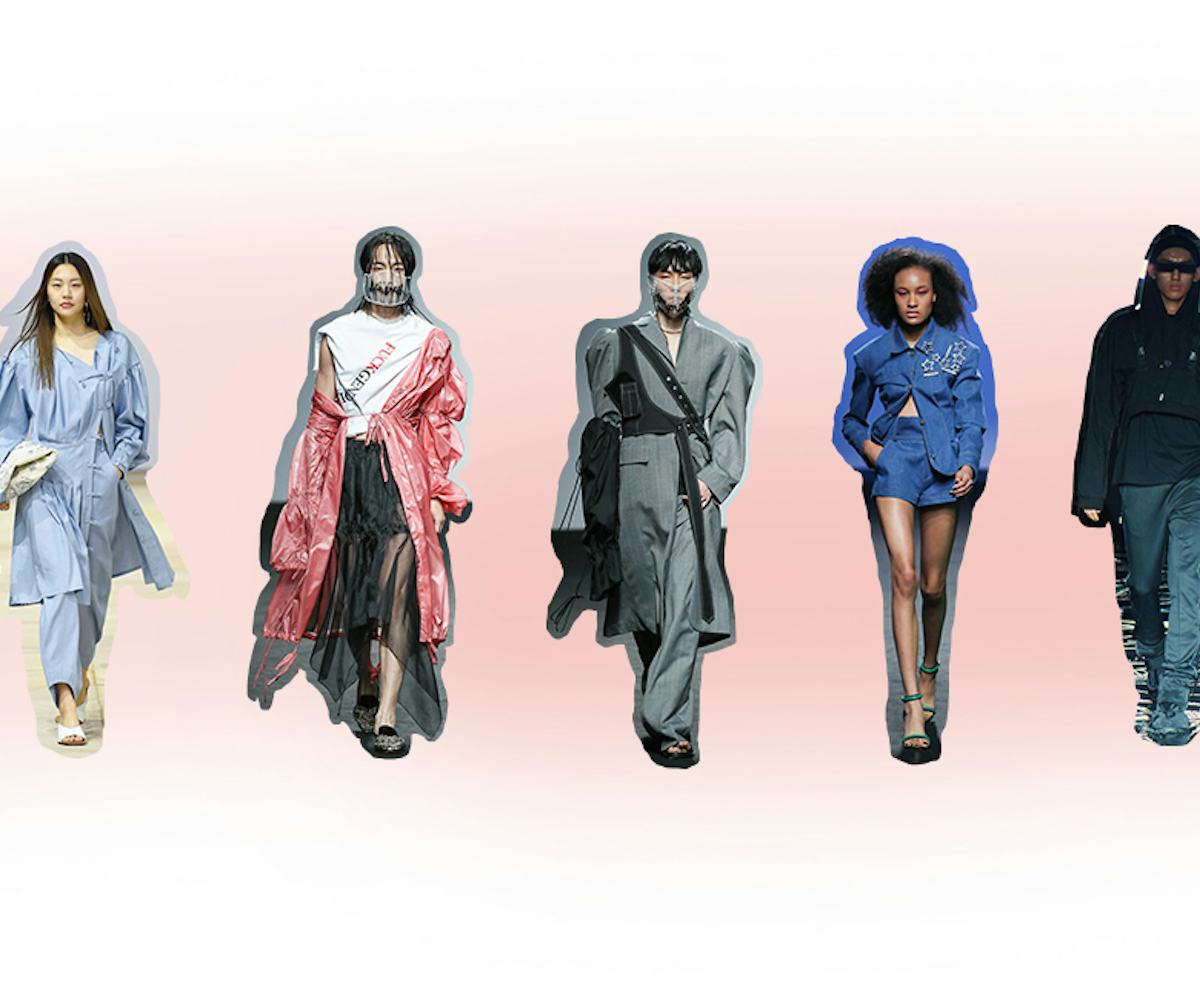 Six Brands We Loved From Seoul Fashion Week
There were tons of '80s references
Last month, we got a chance to visit one of our favorite up-and-coming fashion capitals, Seoul, South Korea, to experience its fashion week again—this time for the Spring 2018 season.
Seoul is a true fashion hub and has the unique distinction of flaunting street style that's maybe even more popular than the actual runway shows. It's a place where people are accepted for their wild fashion choices, for their colored hair, their tattoos, the different prints and colors they sport. Everything there feels new and fresh, and we loved every second of it. 
Below, we rounded up six of our favorite brands from Seoul Fashion Week that should be on your radar, so you can be prepared to snap up some of these amazing pieces when they arrive in a store near you.
Blindness is definitely a brand to watch. The Fall/Winter 2018 collection was incredible and resulted in designers, KyuYong Shin and JiSun Park, landing on the LVMH Prize short list. And Spring 2018 was just as breathtaking, continuing the duo's work with gender-fluid concepts and designs. Using lighter fabrics, such as organza and nylon, that look almost athletic, the designers offered a collection full of layers, ruffles, pearls, and even some bedazzled shoes that mimicked last season's amazing cowboy boots. With statement tees that say, "Blind Gender Roles" and "Fuck Gender," they clearly aren't afraid to have a strong voice. Our favorite? The amazing pearl face masks. If you're gonna wear a face mask, this is the one you want.
Designer Jes Kim of Fleamadonna was definitely inspired by Madonna's—the brand's namesake—style in the early '80s for its Spring 2018 collection. Full of big shoulders, star prints, executive stripes, suiting, and rhinestones, Fleamadonna's take was a revelation, as it translated '80s trends into modern new looks.
Kiok has become one of our favorite denim brands, not least for the way it reinvents denim in unexpected silhouettes. A family brand, run by mother Kiok Kang and daughters Coco.J and Crayon Lee, its new collection is an ode to the '80s, with a simple color palette of almost all black and white. (There was even a checkerboard runway!) Polka dots, big shoulders, and DENIM DENIM DENIM came through, with even pussy bow blouses being made from the ubiquitous material.
Low Classic, designed by Myoungsin Lee, was a breath of fresh air in between all the '80s trends and streetwear athleisure coming down the runways at Seoul Fashion Week. This brand offered something timeless and chic—and we were thrilled. Lots of monochromatic looks, oversized tunics, and draped silhouettes no doubt appealed to a different consumer than the usual Seoul Fashion Week fan. Our favorite from the collection? The amazing leather bags.
Pushbutton is a seasoned veteran of Seoul Fashion Week, and always an exciting one to see when visiting Seoul. This incredible wearable brand gives off a whimsical feminine vibe, even in its streetwear and suiting. The new collection felt timeless even as it referenced trends from the '80's and '90s and sent out some modern pieces, like those statement-making bra tops that are currently everywhere.
A brand that had everyone talking was 99%IS-, who staged its runway show after-hours in a basement, with the who's who of fashion in Seoul in attendance. We saw was athletic wear for guys and girls; it was almost Kith-like, only with glitter, iridescent accents, and some amazing zipper detailing that made for a standout collection we adored.