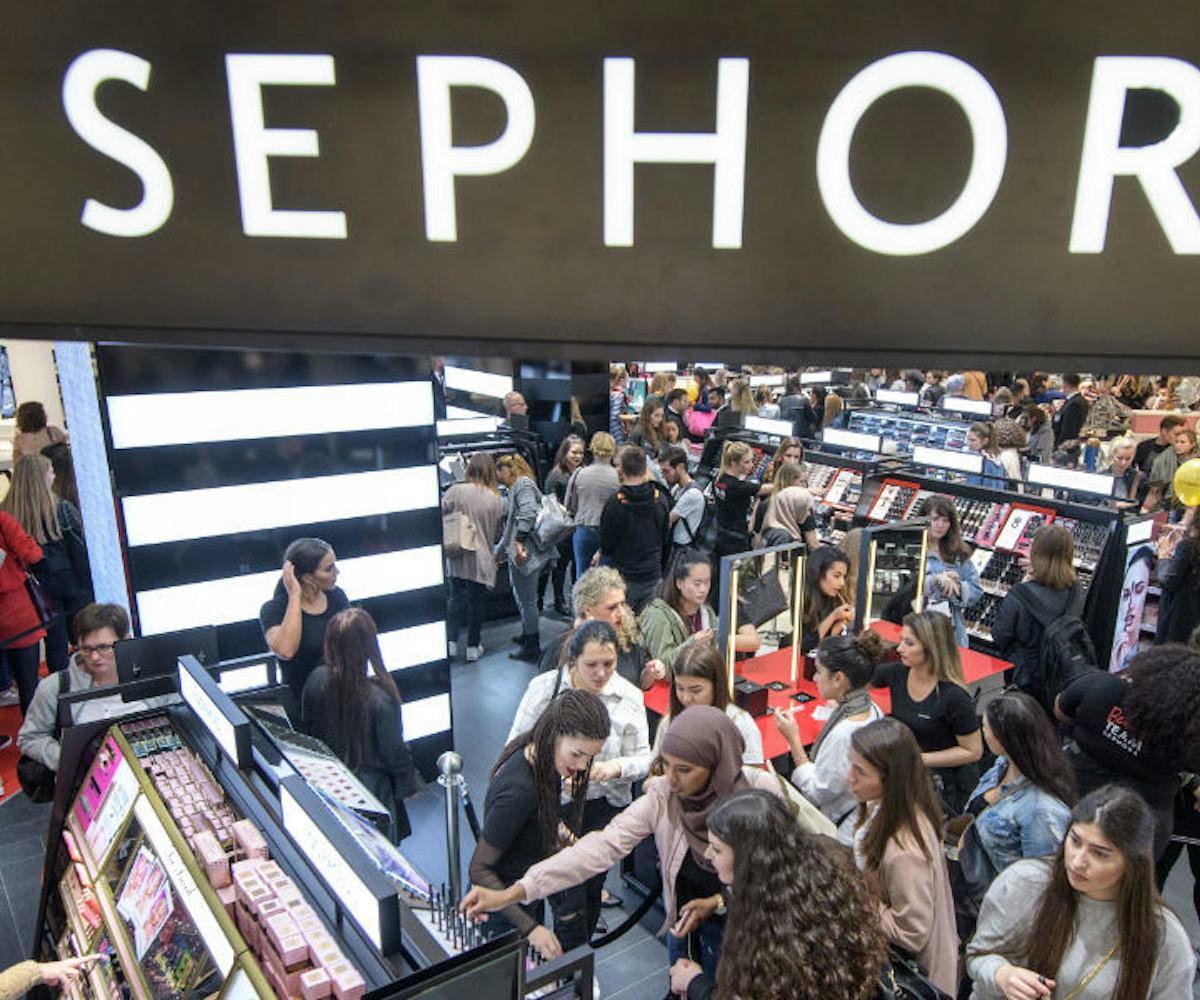 Photo by Thomas Lohnes/Getty Images for SephoraXKaufhof.
Sephora Is Creating Its Own Beautycon
Sephora announced recently that it will hold its own Beauty Wonderland version of the ever-popular Beautycon.
This year marks the retailer's 20th anniversary in the U.S., so, in honor of the milestone, it's creating a beauty event that will go by the name of Sephoria (like Sephora but combined with euphoria, get it?). According to the brand, it will be a two-day happening "fusing high-touch physical and digital experiences unlike anything seen before." The theme is "House of Beauty," and there will be interactive rooms that include "highly experiential and customized activities." Sephora beauty advisors, media, influencers, and more than 50 different brands that the company stocks will be present.
It sounds a bit like Beautycon, the beauty-focused event that takes place in both New York and L.A. every year, but Sephora insists it's not. Along with receiving a shit-ton of samples, guests will also be able to take makeup classes where they can learn new techniques and receive personalized tips. "We've drawn from our deep understanding of the kinds of physical and digital beauty experiences clients love from Sephora, and set out to create the ultimate event that fuses fun, education and inspiration, and gives our community a place where they can live out all of their beauty fantasies," Deborah Yeh, senior vice president of marketing and brand for Sephora, said in a statement. TBD on whether beauty festivals will soon eclipse music ones.
Sephoria will take place October 20 to 21 at the Majestic Downtown in L.A. Tickets will go on sale July 21 at Sephoria.com, and Beauty Insider Rouge and VIB members will receive special ticket offers beforehand.