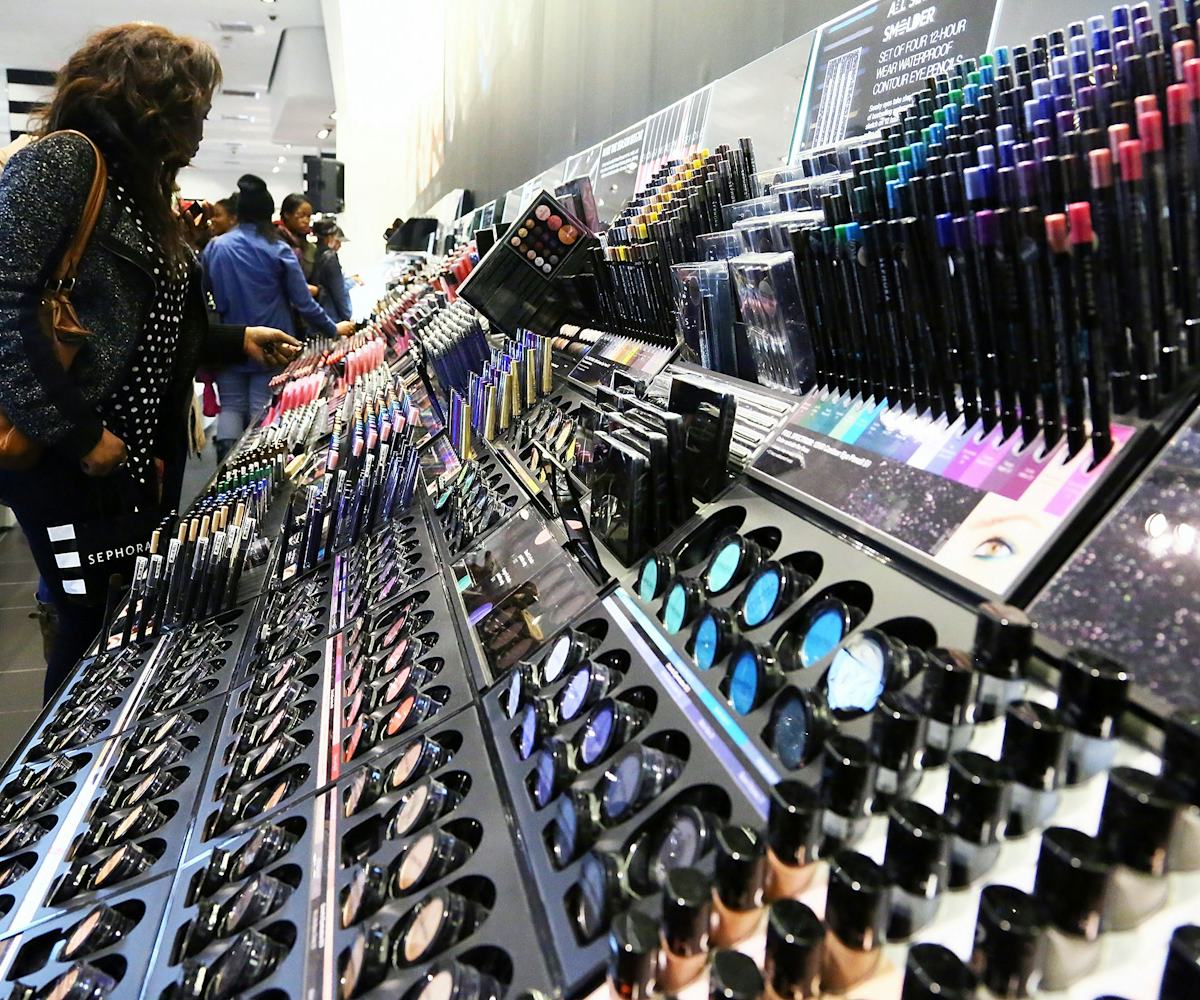 Photo by Astrid Stawiarz/Getty Images.
Sephora Just Opened Its Biggest Store
Time for a visit to the Big Apple
What's black and white with a red carpet lining the entrance? The opening of Sephora's biggest store in the country.
Last night, the beauty retail giant invited press and influencers for a glimpse into its new store in New York City's Herald Square. And it's a cosmetic mecca. For one, like we mentioned, it's the company's largest location in the states, and the 11,380 square feet are covered wall-to-wall with the biggest supply of makeup, skin care, fragrance, hair, and body products outside of its website.
On top of the surplus of items begging to be bought, there are also several activations exclusive to the store. Like, the Moisture Meter, which helps measure the amount of hydration in your skin, and the Tap and Try, a machine that allows you to try on fake faux lashes or lipstick. The store also boasts a Fragrance Studio, which helps you select your dream scent by asking a series of questions. You can also smell various perfumes through its dope dry-air delivery system and afterward have your initials engraved on the bottle for a personalized touch.
The perks that are typically available in most, if not all, Sephora stores already are also there. Like, one-on-one makeovers, the Pantone Color IQ technology which helps you find your exact foundation shade, and the option to take beauty classes.
The store officially opens its doors today. Like, it's open now, to the public, as you're reading this. So, log off and get on over to 112 West 34th Street ASAP.