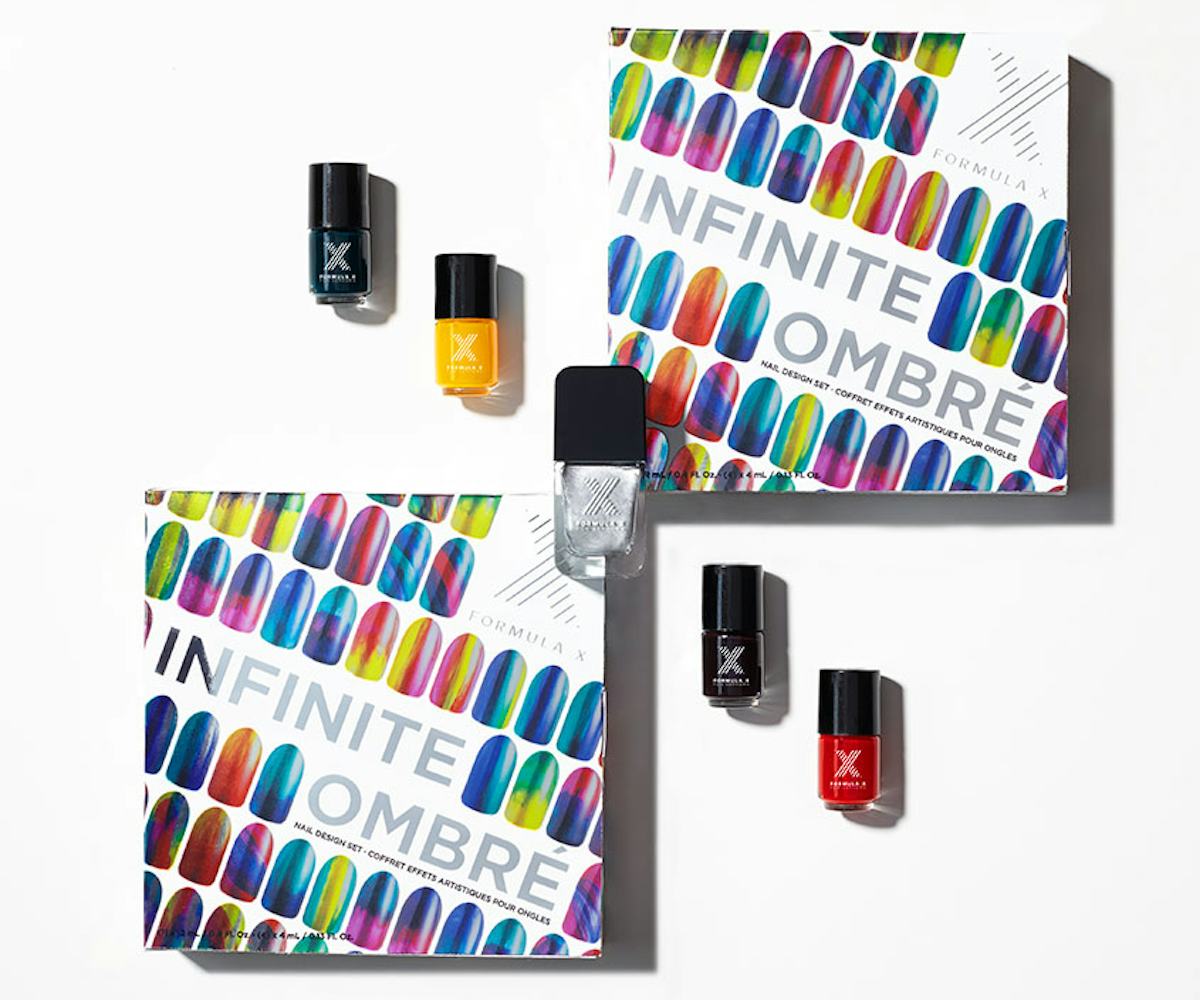 freebie friday: sephora + formula x infinite ombré
A very wise person once said, "You can tell a lot from a person's nails." Which is exactly why you should make them as eye-catching as possible. And how about doing that on your own time, in the comfort of your own home? Sephora and Formula X's new Infinite Ombré collection allows you to do just that. The revolutionary five-polish kit makes it possible for anyone to create street style-ready ombré nail effects. Now anyone can be a nail artist—including you.
We're giving away a ton of the Infinite Ombré nail-polish kits. All you've gotta do in fill out the short form below. It's the most wallet-friendly, Instagram-ready manicure you'll ever get. Promise.
Fill out my
.