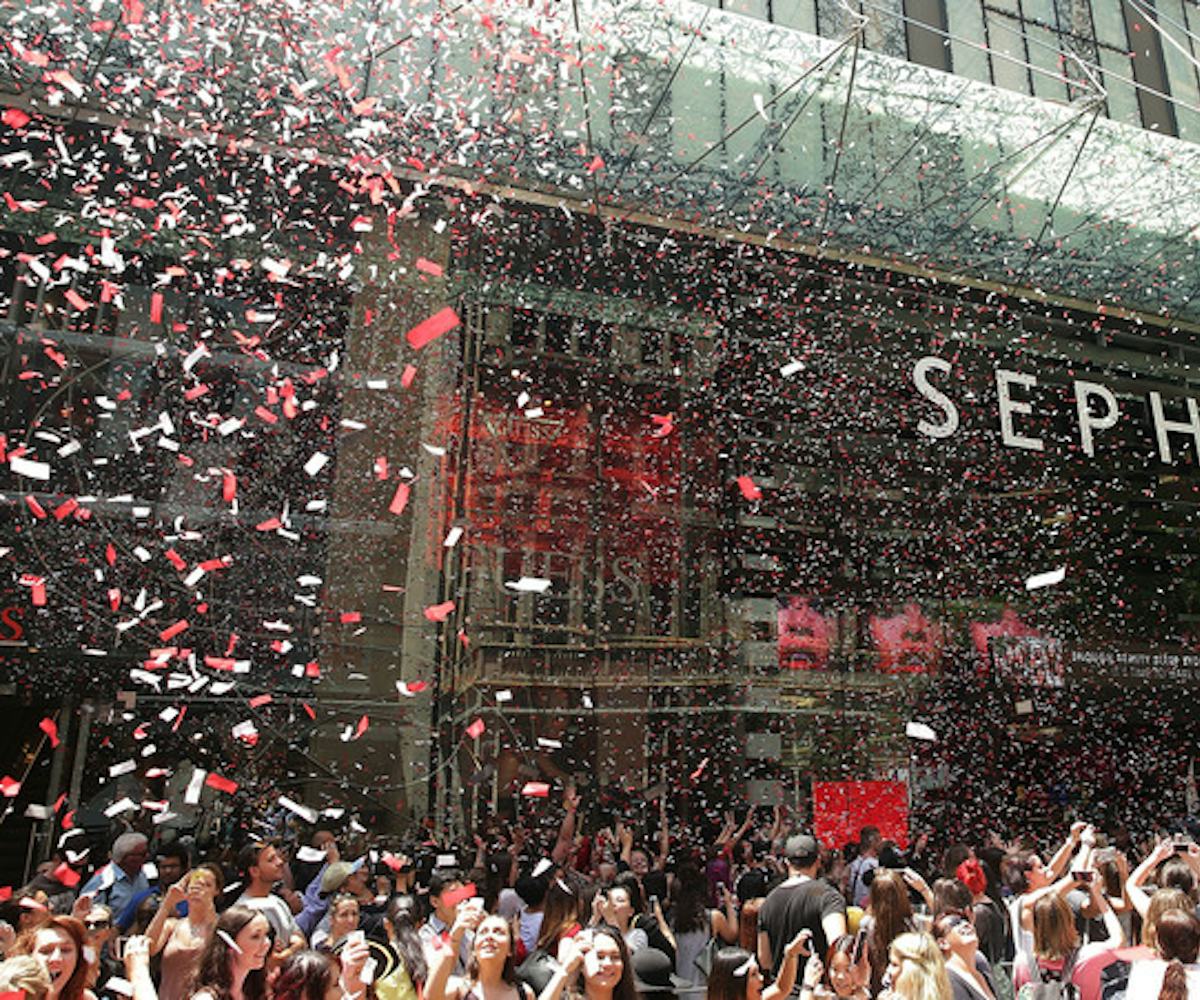 Photo by Mark Metcalfe/Getty Images
Thanks To Sephora, Thursday Is Now Our Favorite Day Of The Week
Thursdays were always a pretty favorable day. Not only do they signify that we're one day away from Friday, they're also the perfect reason to post our favorite baby photos (#TBT) and are overall a fun night to go out on (Thirsty Thursdays, anyone?). However, Sephora may have just made it the very best day of the week—quite possibly even more than Friday—thanks to a new weekly sale program that kicked off this morning.
Introducing: the Sephora Weekly Wow Sale. Each week, the beauty giant will be announcing major weekly deals, from insane markdowns and free products to exclusive offers, available for that week only.
This week's steals? Yesterday, via its Instagram stories, the brand revealed that five amazing palettes would be marked down by a whopping 50 percent: Stila's Eyes Are The Window Shadow Palettes, Anastasia Beverly Hills' Contour Cream Kit, Stila's Matte 'n Metal Eyeshadow Palette, Tarte's Rainforest of The Sea Skin Twinkle Lighting Palette Volume II, and Anastasia Beverly Hills' Contour Kit. Not surprisingly, most of them have already sold-out.
What's the deal for next week? We'll just have to wait and see (and, of course, keep our eyes on Sephora's Wednesday Instagram stories). Will we be blessed with half-price highlighters? Free lipstick, perhaps? One can only hope.