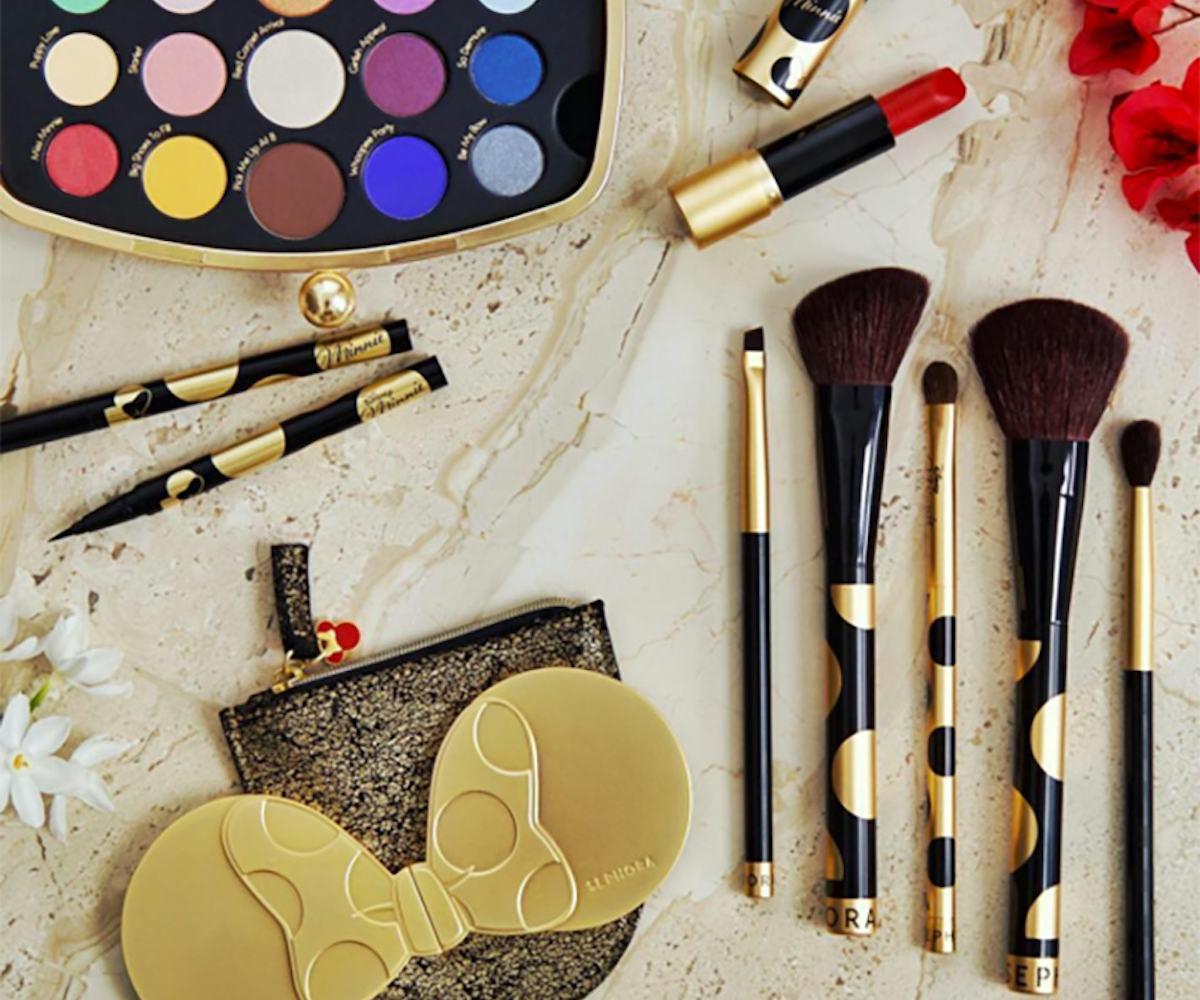 Photo courtesy of @minniestyle/Instagram.
Sephora's Minnie Mouse Collection Is Just As Cute As You Imagined
inspired by her signature bright red and polka dots
Sephora is launching a Minnie Mouse-inspired collection, and it's every die-hard Disney fan's dream come true. The Disney Minnie by Sephora collection is very Minnie—down to the polka dot casing.
Minnie's Perfect Red Lipstick goes for $15, and yes, it's actually perfect—a classic red that's embossed with a mini Minnie. Could a lipstick get any more adorable? The rest of the collection is comprised of a black-and-white liquid eyeliner duo (the perfect recipe for a polka dot look), a blush, a lip stain set, a 20-shade eyeshadow set containing a mix of neutrals, pastels, and brights, a five-piece brush set, and the cutest bow-shaped mirror compact that's ever existed—all ranging from $20 to $58.
The collection will launch for a limited time only in April at Sephora stores and online.