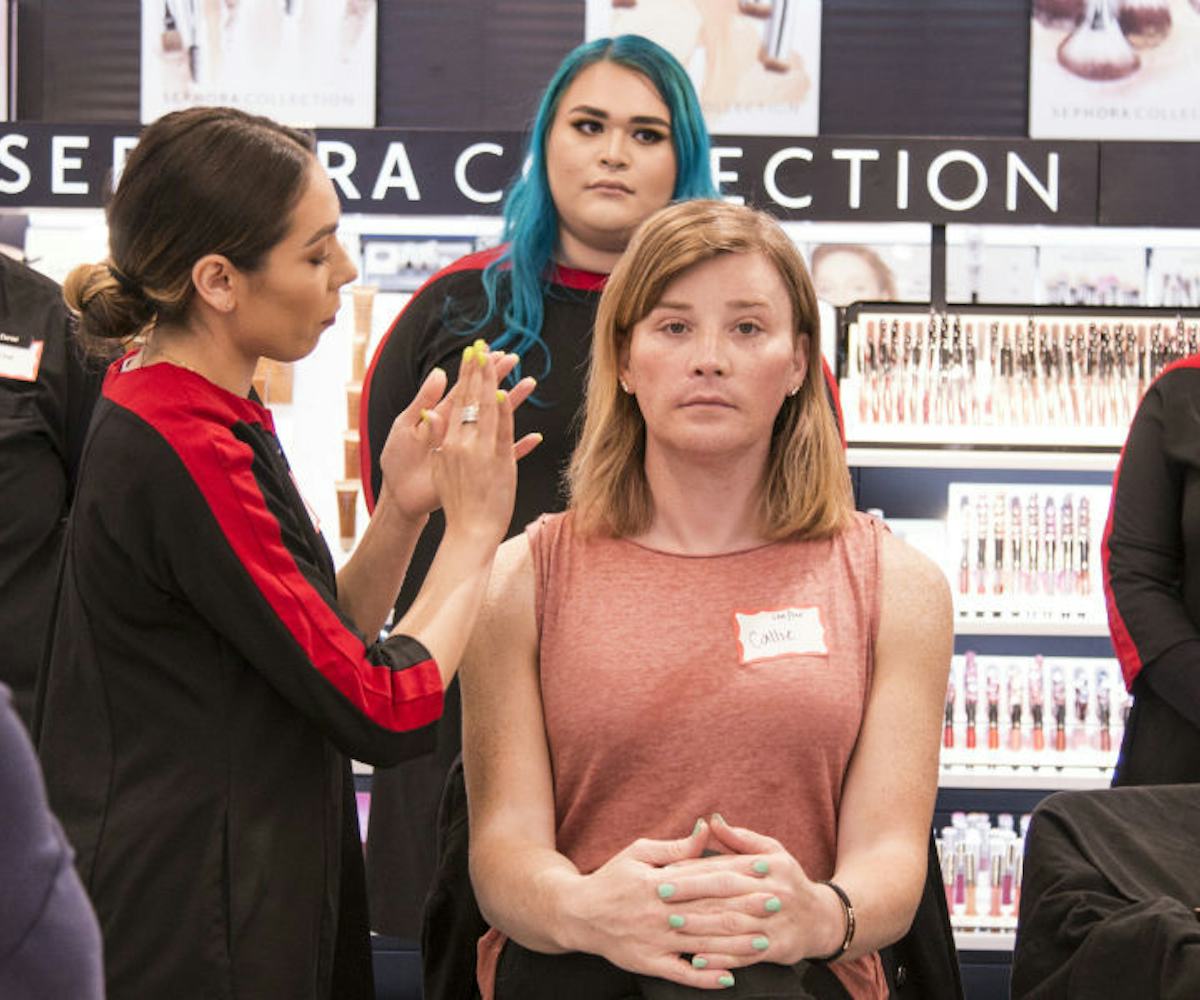 Photo Courtesy of Sephora.
Sephora Is Launching Classes For Trans And Non-Binary Customers
In 2016, Sephora launched Classes for Confidence, free in-store classes for people, according to the beauty retailer site, "facing major life transitions." So far, this has included people who are rejoining the workforce or battling cancer. This June, the company is expanding the initiative to include those from the transgender and non-binary communities.
Hosted and developed by Sephora's own transgender employees, the classes will allow clients to discover the different skin-care and makeup techniques and products catering to their requirements. "Attendees can expect to receive skincare regimens tailored to their specific needs, application techniques for creating smooth texture and color-correcting areas of concern, as well as best practices for creating a flawless complexion using Sephora's Color iQ system for scientifically-precise product recommendations," a press release explains. Classes will be offered at 150 locations. If one isn't available at a Sephora store near you, there will be a series of tutorials available on the company's YouTube channels.
Having one of the biggest beauty retailers in the world cater to a group of people often overlooked is a big deal. "We stand with all members of the LGBTQA community and are committed to providing these individuals with the tools they want to feel confident and beautiful every single day," Corrie Conrad, head of social impact for the brand, said in a statement. And that should be celebrated.