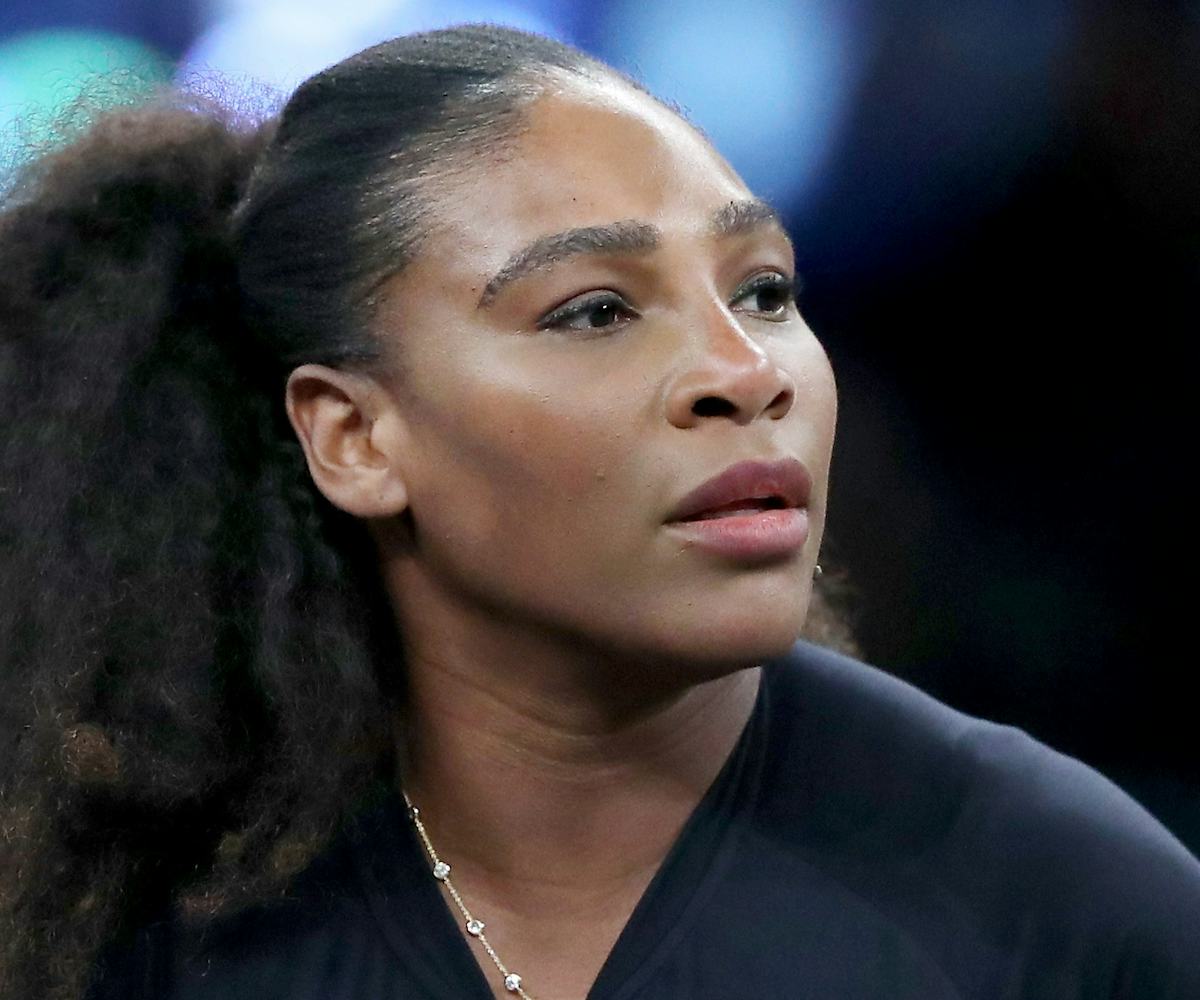 Photo by Elsa/Getty Images
Serena Williams Calls Racism In Health Care "Heartbreaking"
"Doctors aren't listening to us"
In a new interview, Serena Williams spoke about how her pregnancy complications made her more cognizant of the problems black women encounter within the U.S. health care system.
Speaking to BBC, the tennis superstar said it "may be time for women to be comfortable with having uncomfortable conversations," as "doctors aren't listening to us."
Pointing out that she was "in a really fortunate situation," since she had a "wonderful, wonderful doctor" and knows her body so well, Williams lamented the fact that most black people aren't in the same position. As previously detailed, Williams, who has a history of blood clots, had gone without her usual daily medication during the birth of her daughter, Alexis Olympia. While recovering from her C-section, Williams began suspecting she had a blood clot in her lungs. The nurses, however, dismissed her initial CT scan request and performed an ultrasound instead. After Williams insisted on sending for a CT scan, it was found that she did, in fact, have clots. 
"There are some things we are genetically pre-disposed to that some people aren't. So knowing that going in, or some doctors not caring as much for us, is heartbreaking," she said. "Because of what I went through, it would be really difficult if I didn't have the healthcare that I have—and to imagine all the other women that do go through that without the same healthcare, without the same response, it's upsetting."
Williams also said it may be time for black women to "get feisty," saying, "I think it's important to speak up loud and clear and say: 'No, this isn't right. Treat me the same way that you're treating...' How am I going to explain to my son that he is getting more? How am I going to explain to my daughter that she is getting less than my son? To me it's impossible to explain this." 
And she has a point. "The risk of pregnancy-related deaths for black women is 3 to 4 times higher than those of white women," a report from the Centers for Disease Control and Prevention stated. And per a study in the New England Journal of Medicine, there is indeed an unconscious bias amongst health professionals, as they "were less likely to refer women and black patients for cardiac catheterizations, compared with white male patients."
"I think there's a lot of pre-judging, absolutely, that definitely goes on," Williams told the BBC. "And it needs to be spoken about, it needs to be addressed."