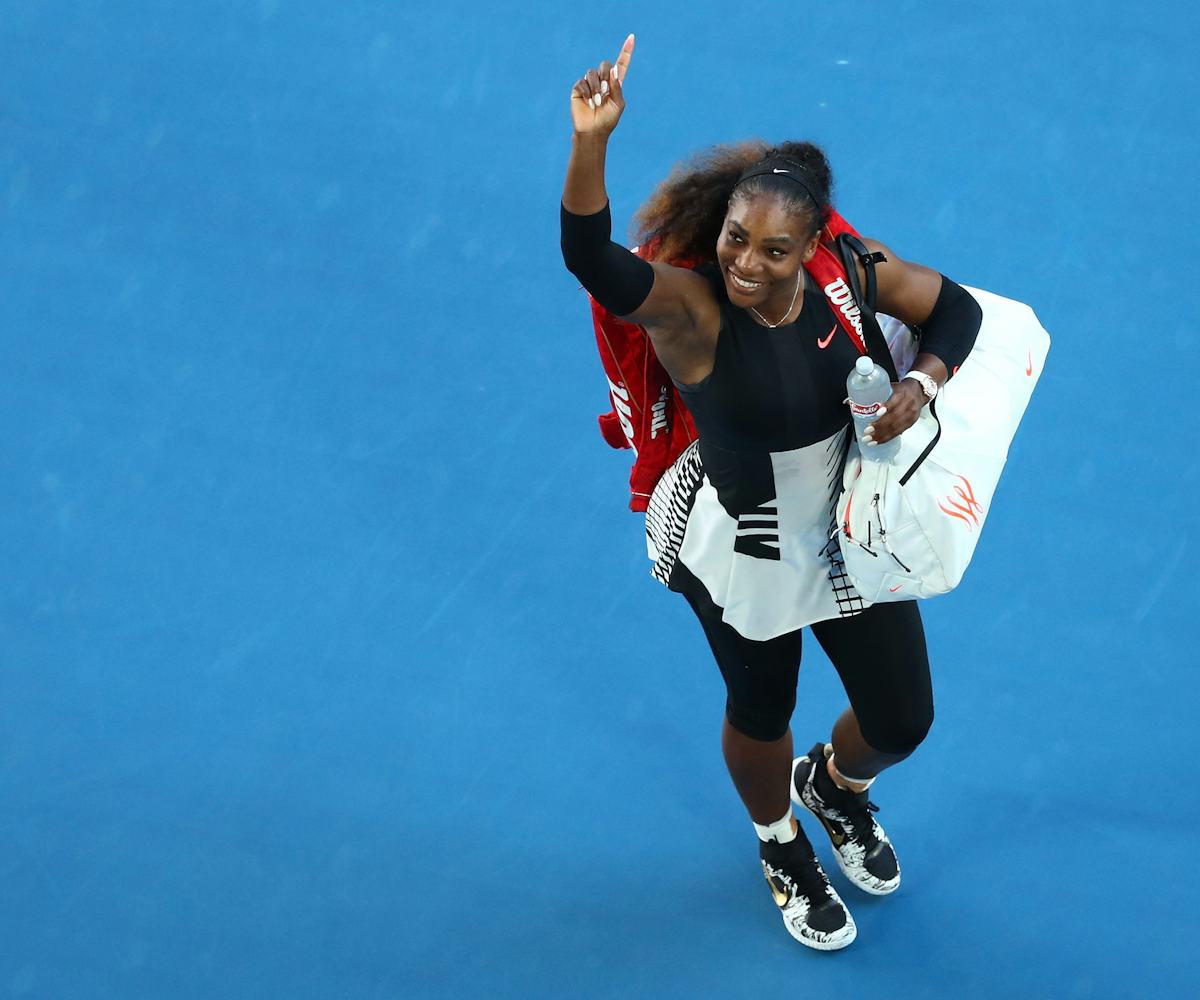 Photo by Cameron Spencer/Getty Images
The World's Greatest Athlete Serena Williams Is Pregnant
Serena Williams announced she's pregnant over Snapchat today. "20 weeks," is all she wrote, but it doesn't take a rocket scientist to put two and two together and conclude that Williams is, in fact, 20 weeks into her pregnancy. The post has since been removed, but BuzzFeed's Jarett Wieselman screenshot it for the history books. Additionally, her spokesperson provided us with a statement confirming Williams is due this fall.
Williams has been MIA since winning the Australian Open in January. She cited a knee injury as the reason for withdrawing from the BNP Paribas Open competition in March. Pregnancy, too, may have played a role.
This is Williams' first child and first with fiance, Alexis Ohanian, the co-founder of Reddit. The 23-time Grand Slam champion and bona fide World's Greatest Athlete got engaged to Ohanian last December. Considering she's 20 weeks in, this means she was definitely pregnant when she won the Australian Open and broke Steffi Graf's Grand Slam record of 22 wins. And here we are struggling to even pour ourselves a second cup of coffee to make it through the day.