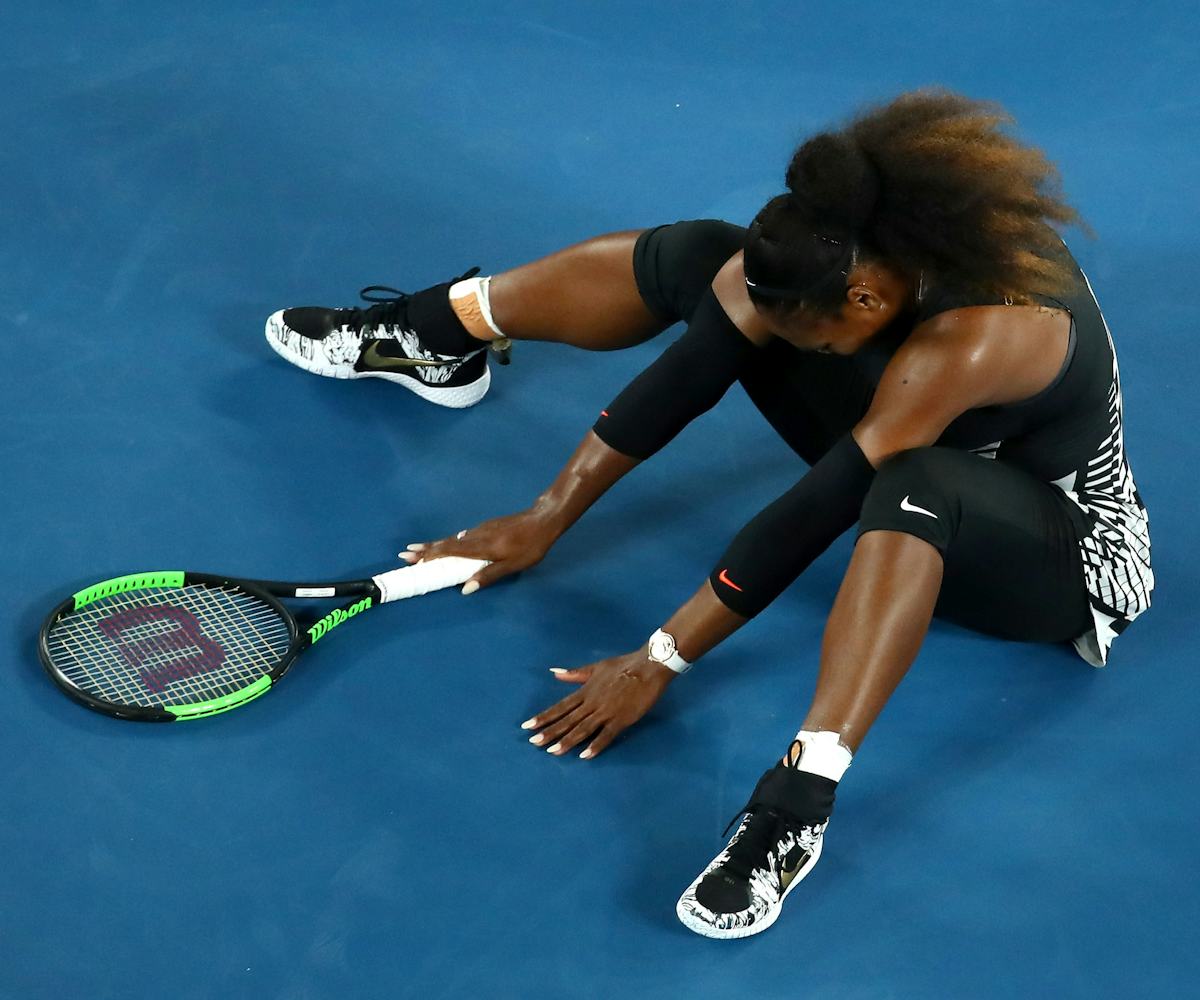 Photo by Cameron Spencer / Getty Images
Serena Williams Responds To Racist Comments About Her Unborn Child
"I will continue to take a lead and stand up for what's right"
Serena Williams has a pretty solid history of shutting down misogyny. She, unfortunately, had to do it once again, following former World No. 1 professional tennis player Ilie Nastase's out-of-nowhere comments about the skin color of her recently announced unborn baby. Serena's response, which she issued over Instagram, was naturally as graceful and poised as ever.
This began when, according to Us Magazine, Nastase said, "Let's see what color it has. Chocolate with milk?" in reference to Williams' baby with white fiancé, Alexis Ohanian, at a recent press conference. The appalling comment, for obvious reasons, did not go unnoticed by the public and Williams. 
Here's how she replied:
"It disappoints me to know we live in a society where people like Ilie Nastase can make such racist comments," Williams wrote. "This world has come so far but yet we have so much further to go. This or anything else will not stop me from pouring love, light and positivity into everything that I do. I will continue to take a lead and stand up for what's right."
"I am not afraid like you," she continued. "You see, I am no coward. Does my sassiness upset you? Why are you beset with gloom? You may shoot me with your words… you may try to kill me with your hatefulness, but still like the air, I rise."
Since then, Nastase is being investigated by the International Tennis Federation for the comments he made about Williams. "I humbly thank the ITF for any consideration given to all the facts in this case. They have my full support," Williams concluded her statement.
This isn't the first time Nastase's spoken nastily about the legendary tennis player either. In late March, he had made unsubstantiated claims about Williams' doping record to the Romanian website Digisport. And at this recent event, where he asked the question that prompted Williams' clapback, he had also asked athlete Anne Keothavong for her room number within earshot of the press—twice. 
Nastase has been suspended from all ITF events pending a full investigation.