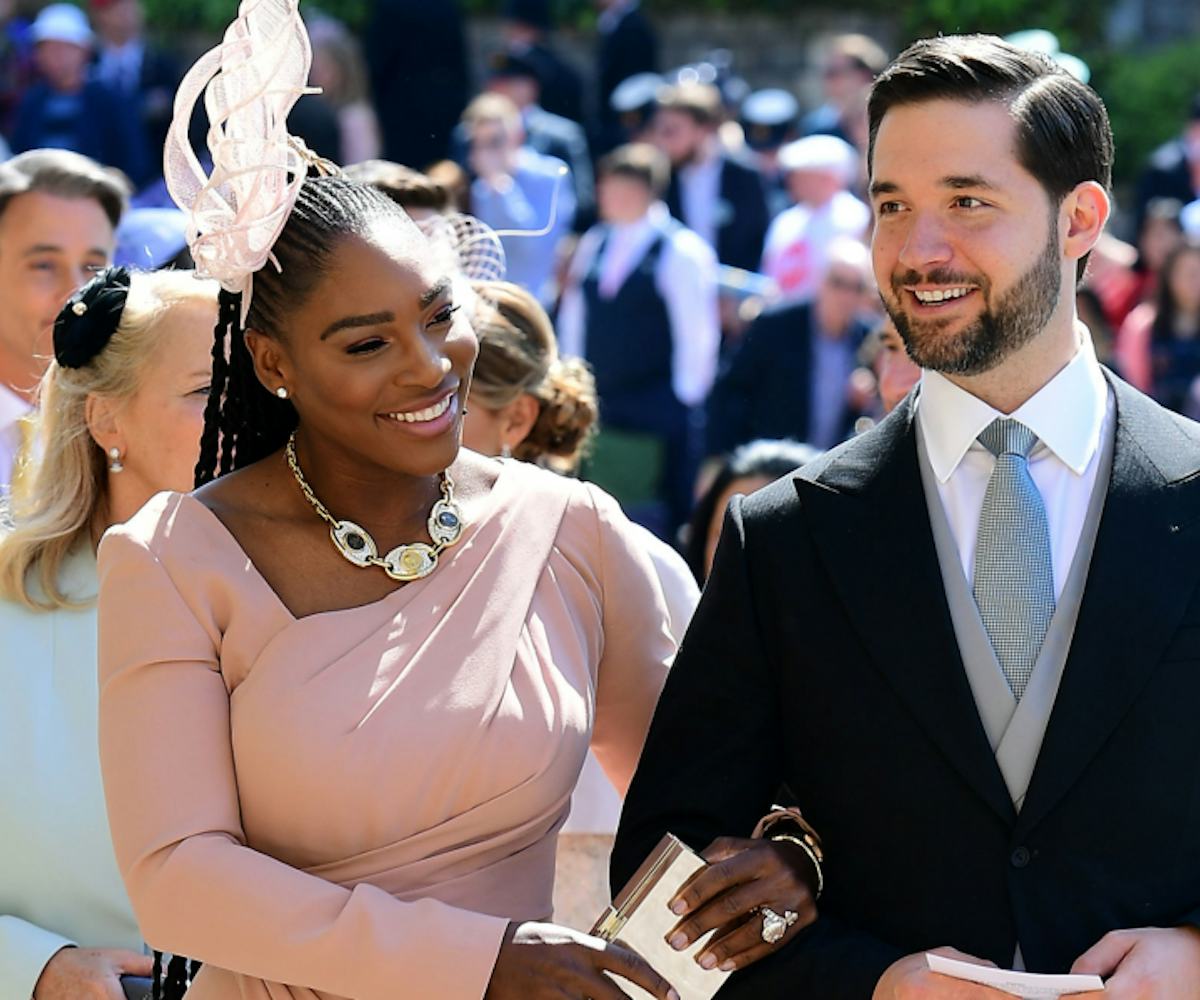 Photo by Toby Melville- WPA Pool/Getty Images
Serena Williams Attended The Royal Wedding And Her Posts About It Are Everything
"Ready for my friend's wedding"
Serena Williams and Meghan Markle have been friends for years (they met in 2010 and have been close ever since) so naturally, the tennis pro and all-around icon was in attendance at the royal wedding this morning. And while her look was unsurprisingly stunning and elegant, it's her posts on Twitter and Instagram that have people talking.
First off, Williams looked incredible in a dusty pink dress and hat, arriving at Windsor Castle with her husband Alexis Ohanian. I mean...
What's already legendary, though, is how casual Williams is being about going to the wedding of the year, as the captions on her posts keep referring to the royal wedding as "my friend's wedding."
First, she posted this selfie of her in a towel to her Instagram, with the caption, "Follow my IG stories today to see me getting ready for my friends wedding #beingserena #freshface." (Also, highly recommend checking out her Instagram story as well.)
Then, Williams posted this series of photos to her Twitter, captioning it, "Ready for my friend's wedding. #beingserena @alexisohanian."
Of course, given their closeness, her posts (impressively cool and casual as they may be!) make sense. Williams has previously had some seriously sweet things to say about Markle, telling Vanity Fair, "Her personality just shines." In Vogue, Markle talked about Williams, saying:
She will be an amazing mom. The very best, because she is so attuned to balancing strength and sensitivity. Plus, given that she is pretty epic at karaoke, I think she'll put her signature Serena spin on singing lullabies for the baby. I can't wait for that!
Anyway, we're living for their friendship — and Williams' look.