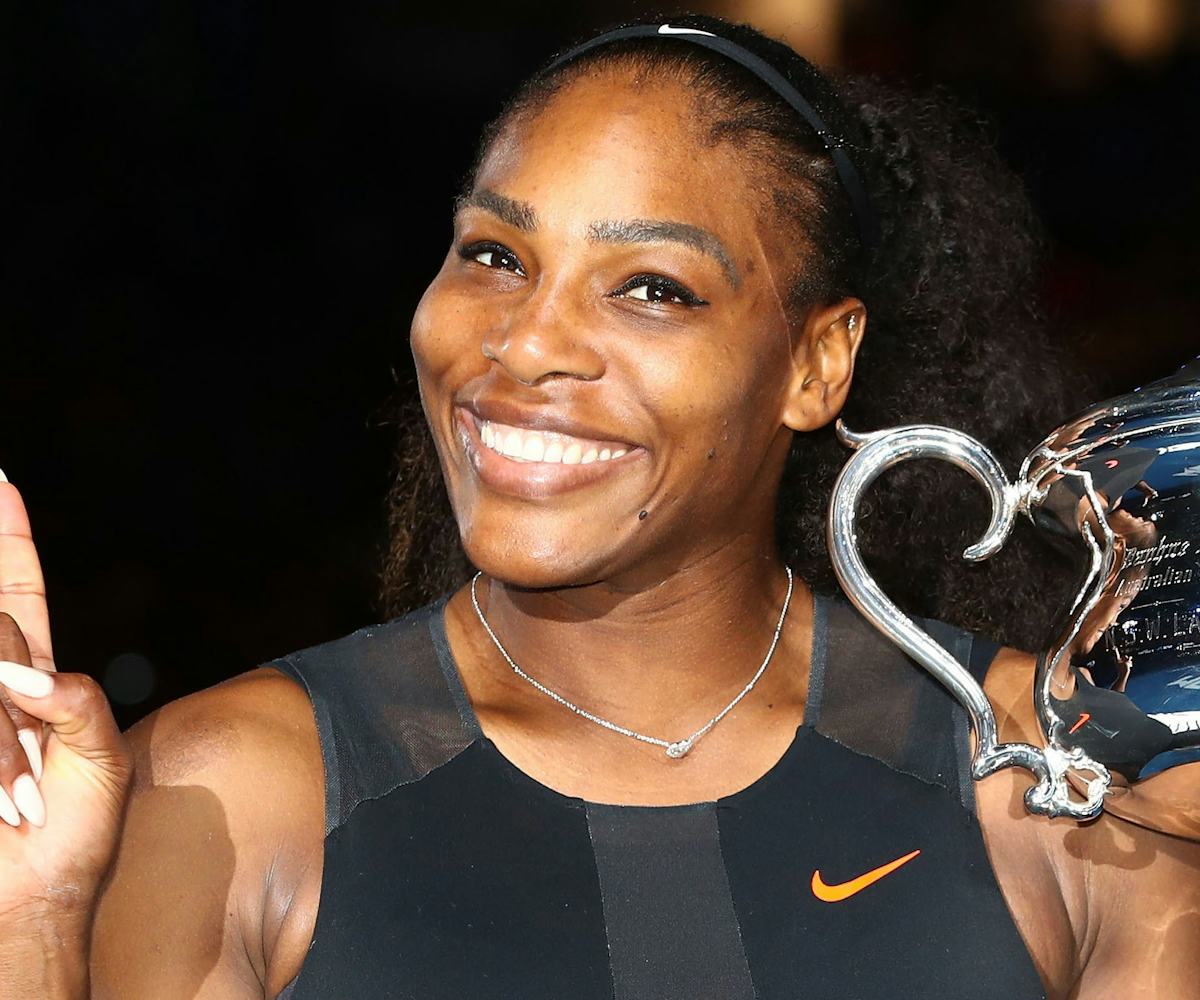 Photo by Clive Brunskill/Getty Images
Unsurprisingly Serena Williams Dominated At Beer Pong At The Royal Wedding
According to a new report
As if you needed any more proof that Serena Williams is the greatest athlete of all time, she's apparently a pro when it comes to boozy table sports.
According to a new report from The Sun, Williams dominated at beer pong during the Royal Wedding reception. An apparent nod to Meghan Markle's "U.S. heritage," a "reception insider" told the tabloid that Williams completely crushed the competition.
"Sere­na Williams played beer pong like it was tennis," they said. "Everyone had so much fun with it, there were even fireworks."
Unsurprising. That said, Williams' victory appears to only be one of many celebrity highlights from the later portion of the wedding reception. According to The Sun, noted grime DJ/MC Idris Elba hopped on the decks, while Elton John reportedly played a medley of his hits on the piano. Not only that, but ever-lovable goof James Corden also apparently got Princes Harry, William, and Charles to do a little dance routine. Talk about a wild night.