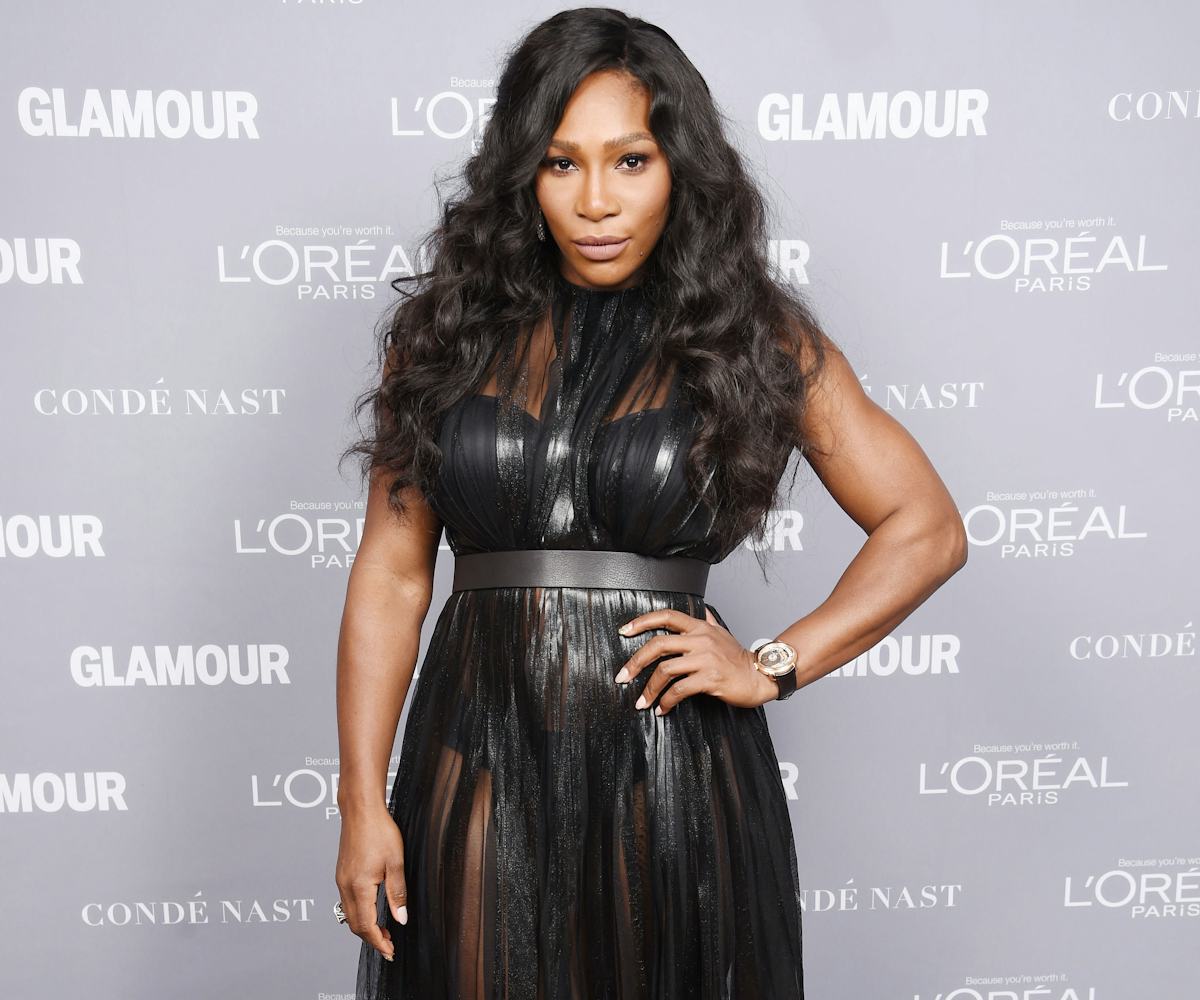 Photo by Dimitrios Kambouris/Getty Images
Serena Williams Is Sports Illustrated's Sportsperson Of The Year
Once in a lifetime, a select few athlete comes along and elevates their entire sport.  Without question, Serena Williams is of them.
Recognizing her record-breaking accomplishments, everything else she's done for tennis, and so much more, Sports Illustrated has named Serena Williams their Sportsperson Of The Year for 2015. It's a more notable honor considering that Williams is the first individual woman to earn the title since 1983. On the cover, she casually sits on a throne, serving us a fierce "bow down" face like the Queen that she is.
The honorific title goes along with William's other accoplishments which include 21 Grand Slam singles titles, going 53-3, and holding the WTA number-one ranking for three years straight. Add these to the fact that she's overcome many obstacles in her path to becoming the greatest tennis champion ever, stayed focused, addressed social issues, and learned to love herself in an industry that didn't always love her. 
According to Williams, though, there's more to be done. "I've been a little more vocal, but I want to do more," she told the magazine. "I want to help everyone to see the so-called light. But there are a lot of other athletes, actors, politicians who are speaking out—of all colors, by the way. They're not sitting back. They're calling for justice straight away. It makes me look at myself and say, like, What am I doing? I have a platform. I can speak out, too. If one person hears me, maybe that person can speak out and help. I embrace that. I'm willing and happy to be part of this new movement." 
Read the cover story in its entirety here.