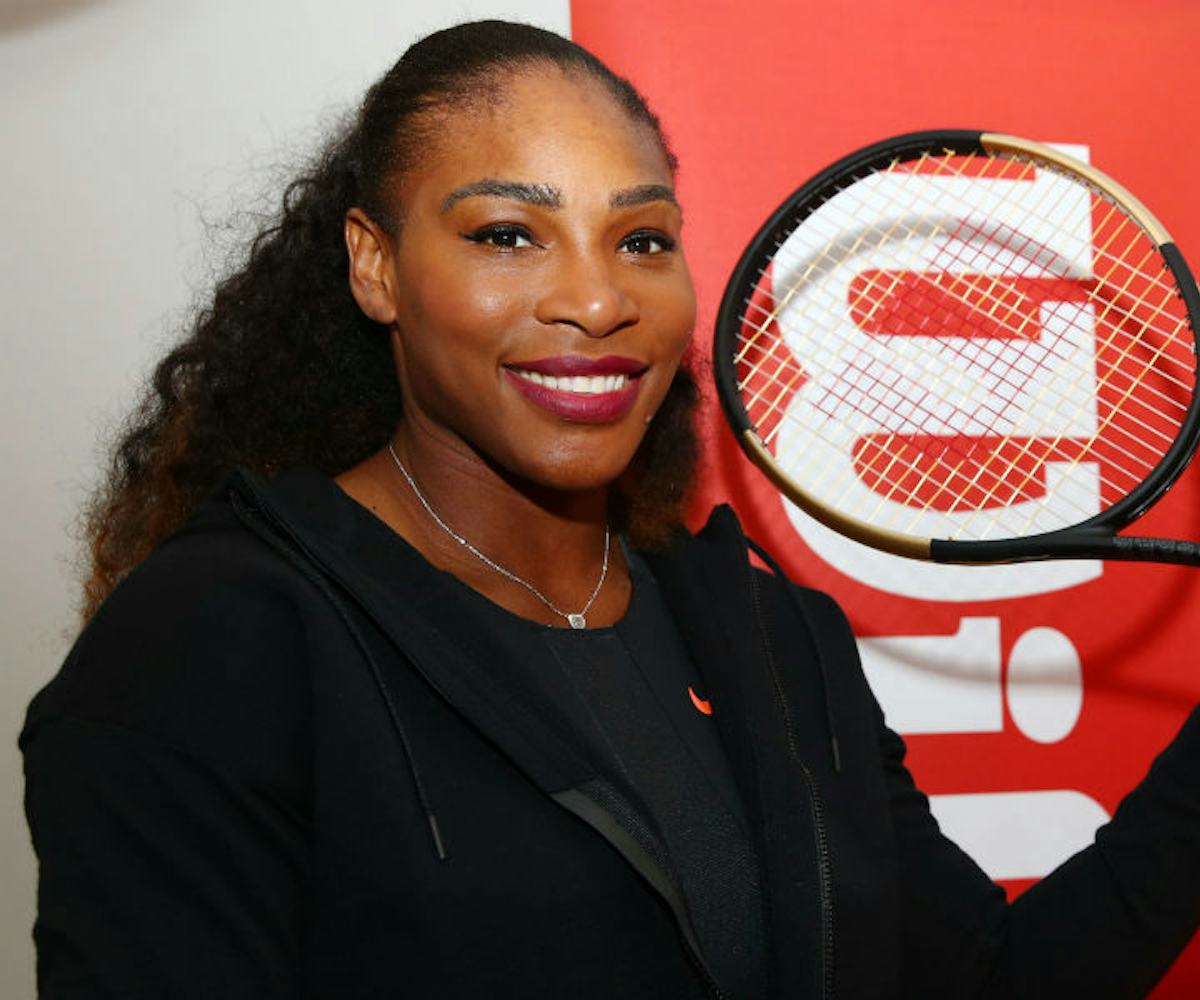 Photo by Clive Brunskill/Getty Images for Wilson.
Instead Of A Catsuit, Serena Williams Competed In A Virgil Abloh Tutu
The French Open may have taken away her catsuit-wearing rights, but Serena Williams has found another way to make a sartorial splash on the court.
The 23-time Grand Slam champion won her first US Open match against Poland's Magda Linette wearing an asymmetrical tutu designed by none other than hypebeast god Virgil Abloh. The piece is from the designer's recent "Queen Collection" with Nike and Williams paired it with compression fishnet tights.
Williams' choice to wear a tutu comes after the recent announcement that the French Tennis Federation won't allow certain looks for the 2019 French Open. "I think that sometimes we've gone too far," president Bernard Giudicelli told Tennis Magazine. What did he mean by "too far?" Apparently, the form-hugging catsuit Williams wore during one of her matches this year. "Serena's outfit this year, for example, would no longer be accepted," he said, adding, "you have to respect the game and the place."
Though Williams has been overly understanding about the new rule, we don't appreciate what appears to be body shaming. Not to mention, the tennis player has said that she wore the suit because of the medical complications she endured following her pregnancy. "I had a lot of problems with my blood clots, and, god, I don't know how many I have had in the past 12 months," she told Reuters. "So it is definitely a little functionality to it. I have been wearing pants in general a lot when I play so I can keep, you know, the blood circulation going."
Abloh posted a picture on Instagram of Williams in his creation with the caption, "Willing to design dresses for her for life." We hope he makes her a catsuit next.