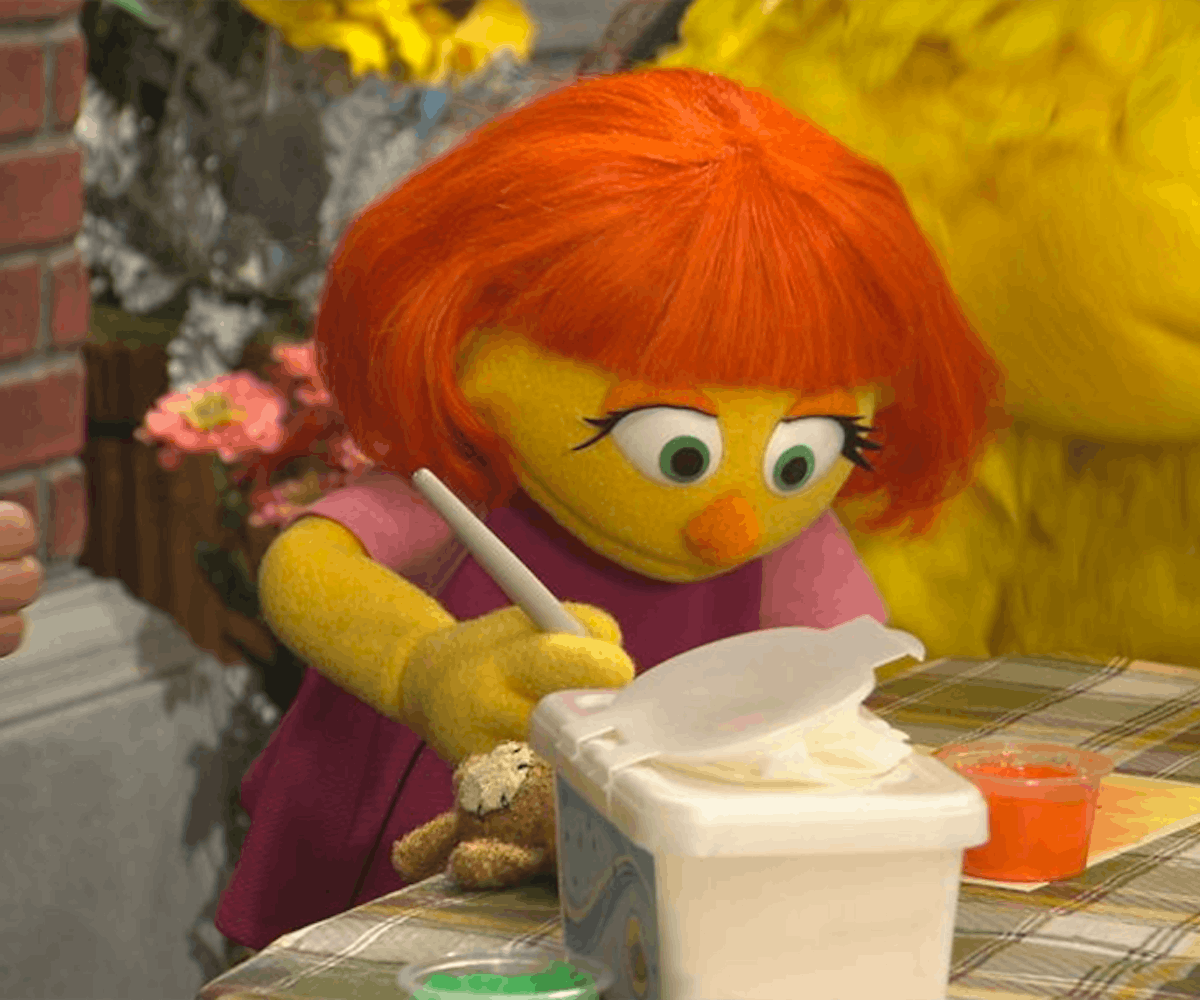 Photo via @60minutes Twitter
'Sesame Street' Is Introducing A Character With Autism
Sesame Street has a new character joining the on-air crew in just a few weeks, and she's something special.
Julia is an orange-haired four-year-old, frequently seen with her toy rabbit, who also happens to be autistic. While she's been a part of the Sesame Street storybooks for some time, her popularity is now making her a permanent fixture on the TV series. "Through Julia, we aim to show that all kids are amazing, and that all kids can be friends," they tweeted.
Just yesterday, the world got to meet Julia on an episode of 60 Minutes. Christine Ferraro, one of the show's writers, told the show that she hopes Julia will be treated as just another character on the show, rather than be pointed out for her differences. "I would love for her to be not 'Julia, the kid on Sesame Street who has autism;' I would like her to be just 'Julia,'" she said.
The debut episode will show its viewers what autism can look like, highlighting that it can sometimes affect communication and how those with the condition relate to others. The hope is that this will lead to a greater understanding of the disorder in younger children.
This is a major step in children's television being more inclusive of the very real (and common) challenges that children face today. Next step? We'd love to see some representation of the LGBTQI+ community as a part of the show, as well.