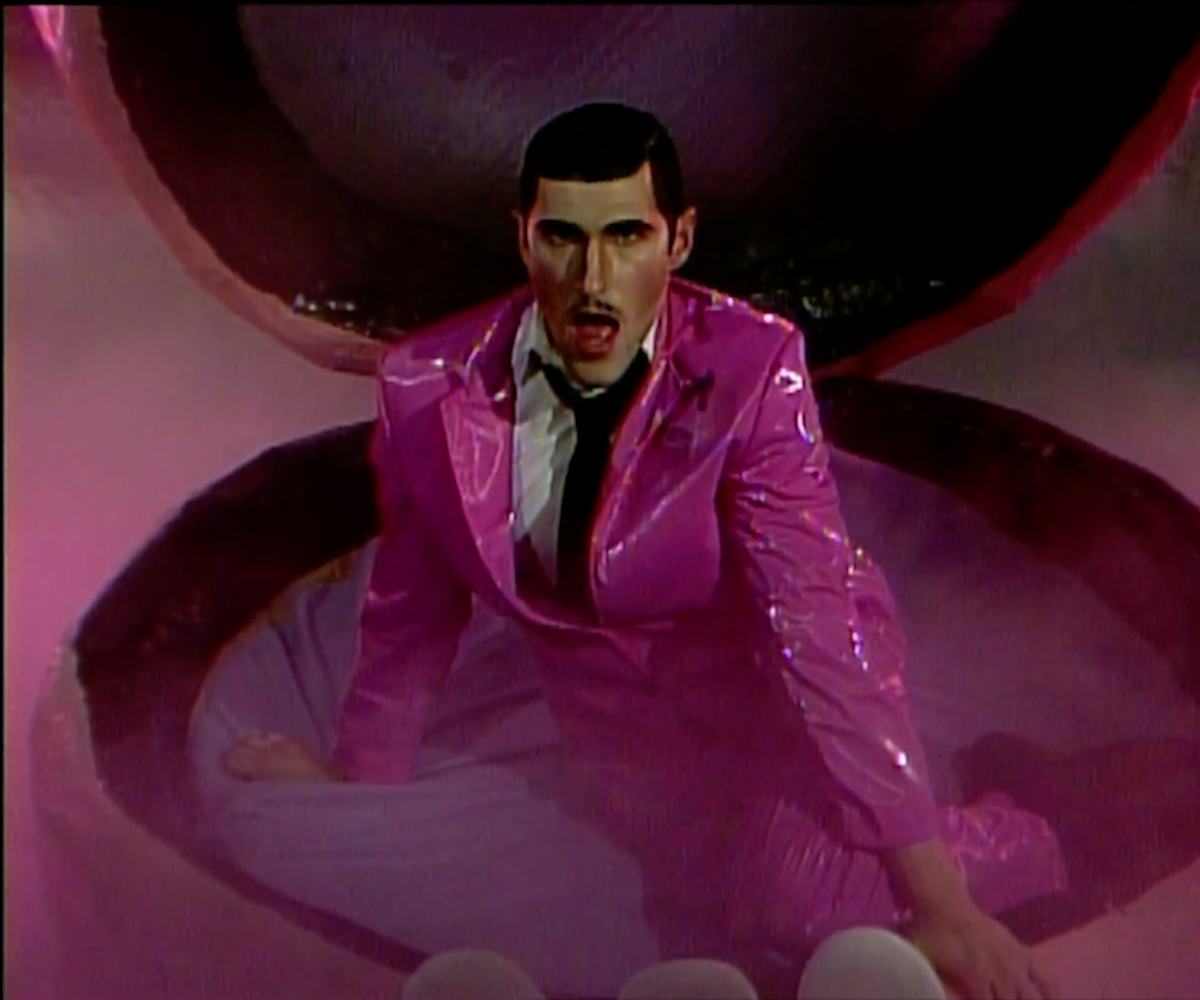 Photographed by JJ Stratford
Seth Bogart Makes Pop Where Life Imitates Art
catching up with the former Hunx and His Punx front man
Once you've encountered
, it's tough to get him out of your head. As the former leader of pop-punk outfits
, and the creator of off-the-wall art line
, Bogart isn't afraid to go big, bold, loud, and neon bright. That explains why we're so obsessed with his new solo album, which features earworm collaborations from equally edgy artists including Tavi Gevinson, Cherry Glazerr, and Kathleen Hanna.
We chatted with Bogart about beauty school, going solo, and why he might need to leak a new batch of naked pics on the Internet. 
Can you recall your earliest encounter with music? 
Listening to my dad's Pointer Sisters tapes and doing lip-sync shows for my grandma to Tevin Campbell and Prince.
What is your background in music and art? How did you get started doing both?
Begged for a guitar in high school so I could learn Hole and Smashing Pumpkins songs. Never did much art till I was in my 30s, except for painting video sets, designing record covers and T-shirts, and making zines and stuff. I thought I was too punk for art and felt grossed out by white-room galleries and art people. 
How did you develop your technique as an artist?
From just doing it! I went to beauty school, not art school. Recently, I did take a few painting classes, which was really eye opening. But literally almost zero training, which is pretty obvious. For me, it's way more about doing art than learning to be technically good at it.