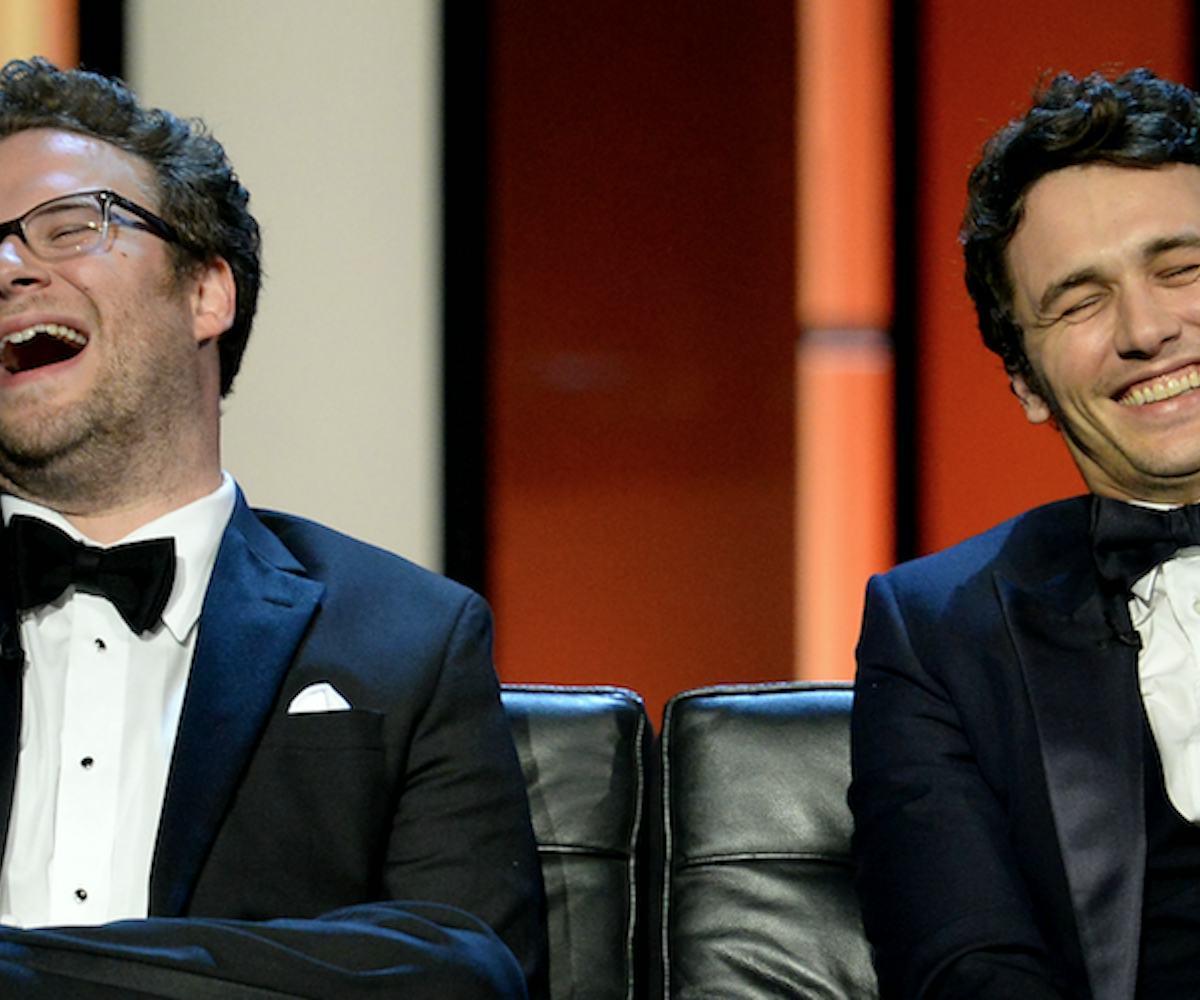 photo by Jason Merritt / getty images
Seth Rogen Says He Will Continue To Work With James Franco
Despite the numerous sexual misconduct allegations leveled against the actor-director
In a new interview, Seth Rogen had very little to say about the sexual misconduct allegations leveled at his friend and frequent collaborator, James Franco. That said, he confirmed that he will continue to work with the actor-director.
Talking with Vulture, the actor opened up about the controversy surrounding his 2014 film The Interview, his new Netflix special Hilarity For Charity, and the sexual misconduct allegations made against Franco. "The truth is that my perspective on this is the least relevant perspective," Rogen said when asked if the allegations "were in keeping with" the Franco that he knows. "I'm friends with these people and I'm a dude. All that combined makes me the last person who should be talking about this." He then confirmed that the allegations didn't change his willingness to work with Franco in the future. 
When asked to share his "experience of seeing someone you know so well involved in a controversy like that," Rogen had this to say: "There are so many people with real things to contribute to the #MeToo discussion that anything I say is not going to add anything useful."
When pressed further about his "perspective as a white guy not being the most relevant to these larger cultural discussions," he elaborated on how that awareness affects the way he thinks about his work:
I just try to be with the curve, not behind it. This is not in any way about pandering, but I think Neighbors 2 had an incredibly progressive message. I think Blockers has an incredibly progressive message. We hired Kay Cannon to direct it and she did an amazing job. We're hyperaware of trying to be as representative as possible in the directors and writers and actors we work with. I'm sure we could definitely be doing more to be ahead of the curve in that way, but, again, I couldn't be more aware that my perspective is not one people are clamoring for.
If you so wish, you can read his interview in full, here.