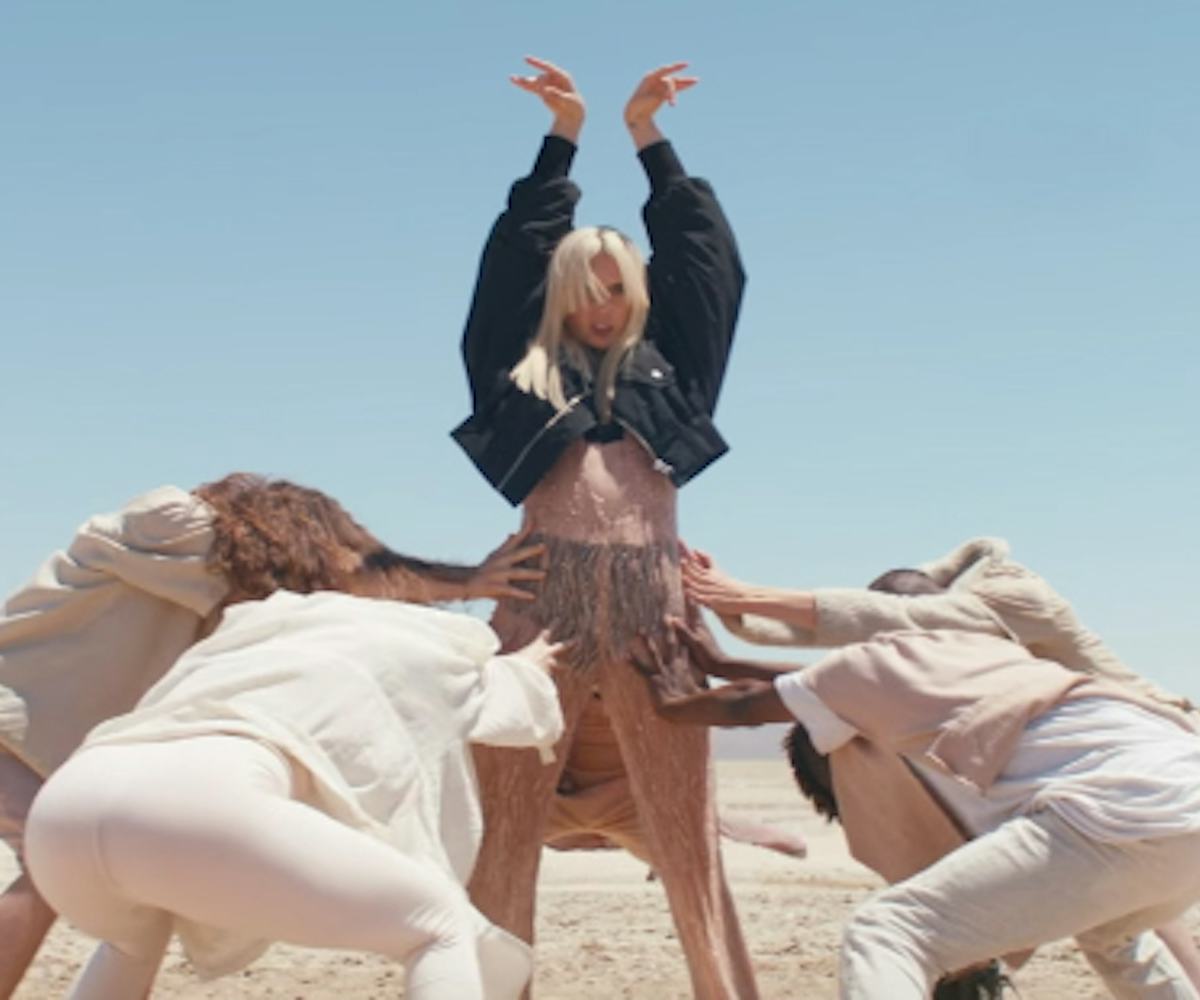 Photo via RCA Records
7 Copenhagen Bands To Listen To Now
Denmark is making a mark on the musical map
Over the past few years, Scandinavia has seen its star rise in the music world. Stockholm, in particular, has managed to propagate as a global pop powerhouse thanks to the rise of artists like Tove Lo and Lykke Li, not to mention the hit-spawning production super PAC fronted by Max Martin (Ariana Grande's "Side to Side," Taylor Swift's "Bad Blood"). But while Stockholm has a foothold that won't go away anytime soon, some of the most exciting, under-the-radar pop music in Europe is actually coming from the region's other major metropolis a few hundred kilometers south.
Nowadays, the depth and diversity of Copenhagen's pop scene are on full display, although you need to know where to look. The city has only produced a handful of breakout stars, but if they keep producing the same smart, sharp music that's sure to change. Read on to get acquainted with seven acts to watch from the city that could easily be the next major force in music.
BLONDAGE
The duo, formerly known as Rangleklods, has rebranded in a major way, crafting neon-lit hits that pay homage to Copenhagen's club culture while also taking cues from the mainstream. Their latest single, "Stoned," is an infectious push-pull with hints of Jai Paul, while their older songs like "Lucky Black Skirt" and "Dive" are unadulterated dance floor fuel.
Essential track:
CHINAH
This trio, who has said it wants to "challenge people within the boundaries of pop," has an incandescent sound that blends '80s synth-pop chops with production flourishes and instrumentation that is distinctly 2017. You can hear echoes of Haim's and Carly Rae Jepsen's recent work on the band's latest EP, Hints, as well as more avant-garde quirks that recall artists like Nao and Wet.
Essential track:
KILL J
With a Die Antwoord aesthetic and an ear for bouncy, elastic experimental pop, Kill J is one of the most exciting talents coming out of Copenhagen. The multifaceted singer-producer creates incredible symbiosis between her vocals and production, using skittering production and ascendant synths to complement her soaring, ethereal falsetto. Think: FKA twigs-meets-Zara Larsson when you listen to her mesmerizing 2016 EP, Quasi.
Essential Track:
KWAMIE LIV
Kwamie Liv became a subject of internet fascination in early 2014 when she posted her single "5 AM" on SoundCloud. The track is eerie and otherworldly, with Liv's voice disembodied and floating above the murky instrumental and series of scenes she sets. In the ensuing years, she has expanded her sound in new and exciting directions while never losing her gift for crafting inky R&B. The Lana Del Rey comparisons still ring true, but her penchant for dark, synth-heavy instrumentation also recalls the early mixtape work of The Weeknd.
Essential track: 
MØ
Even if you aren't familiar with MØ's solo music, you're virtually guaranteed to have heard her voice. As one of Major Lazer's go-to vocalists, she was featured on the Justin Bieber collaboration, "Cold Water," as well as "Lean On," one of the most streamed songs in Spotify history and a record that is still inescapable today unless you're willing to forsake all contact with the outside world. As a solo artist, MØ crafts big-budget, cinematic pop gems with globalist influences that elevate them above her peers' work. Her more mainstream work recalls Charli XCX, but when she indulges her more eccentric side, you can see shades of Lorde. She's already racked up huge streaming numbers with solo singles like "Final Song," "Drum," and "Nights With You," and her moment as a major pop force feels inevitable.
Essential track: 
SCHOOL OF X
After making a name for himself as a percussionist for Major Lazer and MØ, Rasmus Littauer has branched off on his own under the moniker School of X. His breakout track, "Words," is shadowy and seductive, reminiscent of artists like Glass Animals and Ben Khan, but he's shown a penchant for a brighter sound on "Las Vegas" and "By Your Side." The drums on his songs are predictably terrific, and he's displayed an ability to incorporate unique instrumentation that keeps his records attention-grabbing and unpredictable.
Essential track: 
SEKUOIA
A clever producer with an appetite for crafting deep, house-inspired grooves, Sekouia released his debut album, Flac, in 2016. He's a natural collaborator, crafting tracks that are both exultant ("Brace" with Marc Roland) and salacious ("Lamp in the Dark" with Kill J), but his instrumentals are equally compelling thanks to an ability to dot icy soundscapes with gooey pop melodies. If you enjoy the transfixing sound of Tourist or The Range, Sekouia is well worth your time.
Essential track: