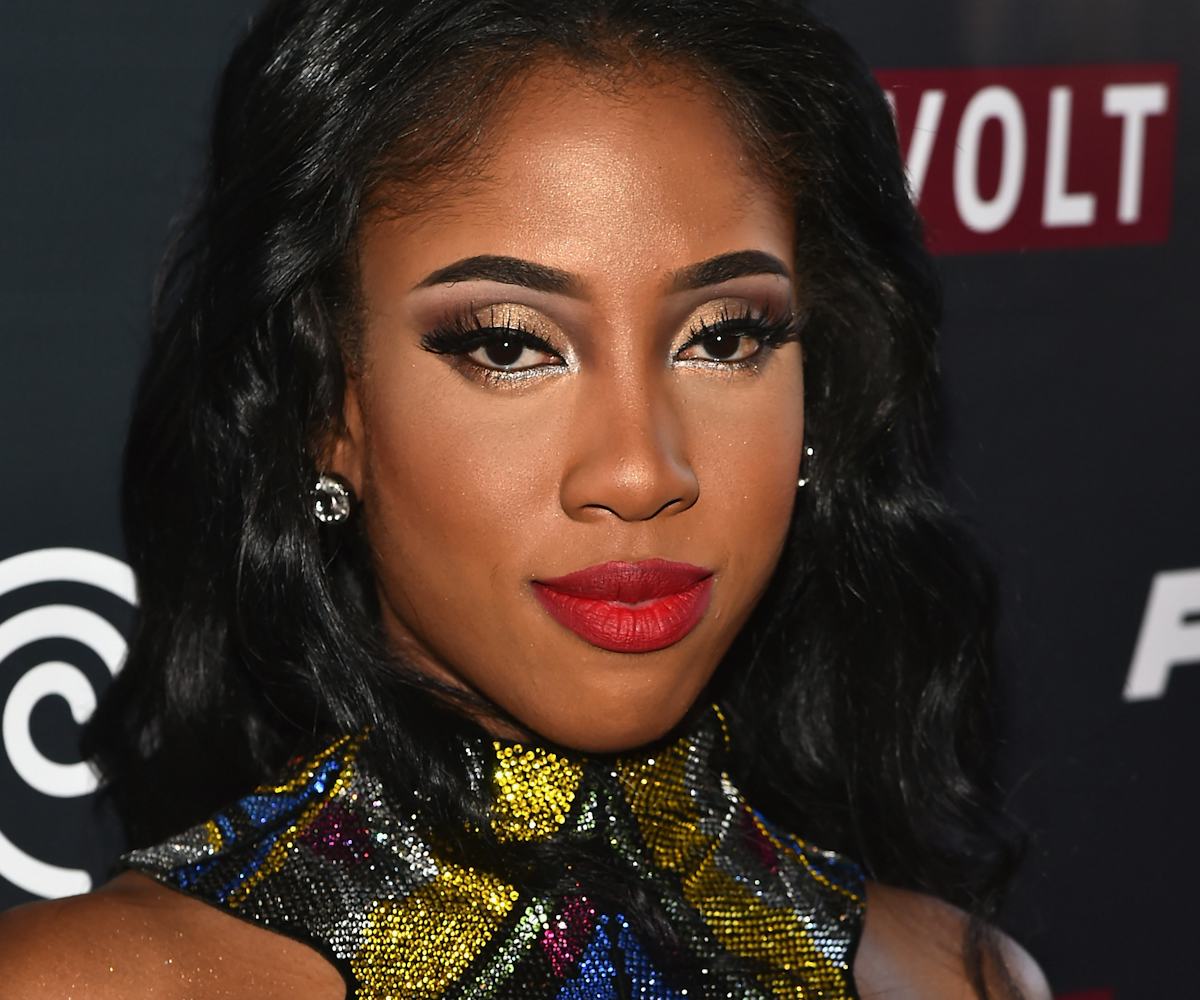 Photo by Alberto E. Rodriguez / Getty Images
sevyn streeter takes us behind-the-scenes
of the 'furious 7' premiere.
With a huge track on the Furious 7 soundtrack and her debut album, On The Verge, on the way, Sevyn Streeter is on fire. And while her vocals are super impressive on their own, it also helps that this R&B singer has some major style as well. A girl who rocks a bold lip is a girl after our own hearts.
To give us a glimpse at her glamorous life, Sevyn took us behind-the scenes of the Furious 7, showing her pre-show rituals and favorite red carpet moments. Flip through the gallery to look at the premiere from the singer's perspective, in her own words.
"Getting hair and make-up done by my amazing glam goons! #BTS"
"Maeve and I share the same love for tons of accessories. They are absolutely essential."
"Final touches...almost show time. Y'all know i love a red lip."
"Getting ready to go on stage!"
"Prepping with the girls! I'll rehearse until the very last second. I get it honest...Sevyn means perfection and completion. "
"I never hit the stage without praying with my team. I don't take these opportunities for granted."
"Performing my Furious 7 track, "How Bad Do You Want It?" Can't even describe this moment, loved the energy from the crowd."
"Small town girl living her dreams."
"Catching up with Luda after the performance! South in the building!"
"Ran into the homie Tyga."
"Just arrived at the premiere! Neon Green <3"
"Got to catch up with Mario on my new album! #ontheverge"
"He was making jokes the whole night lol. Loved having him by my side."
:We've come a long way from our days on the Scream tour Bow! #blessed"
"It's just different."