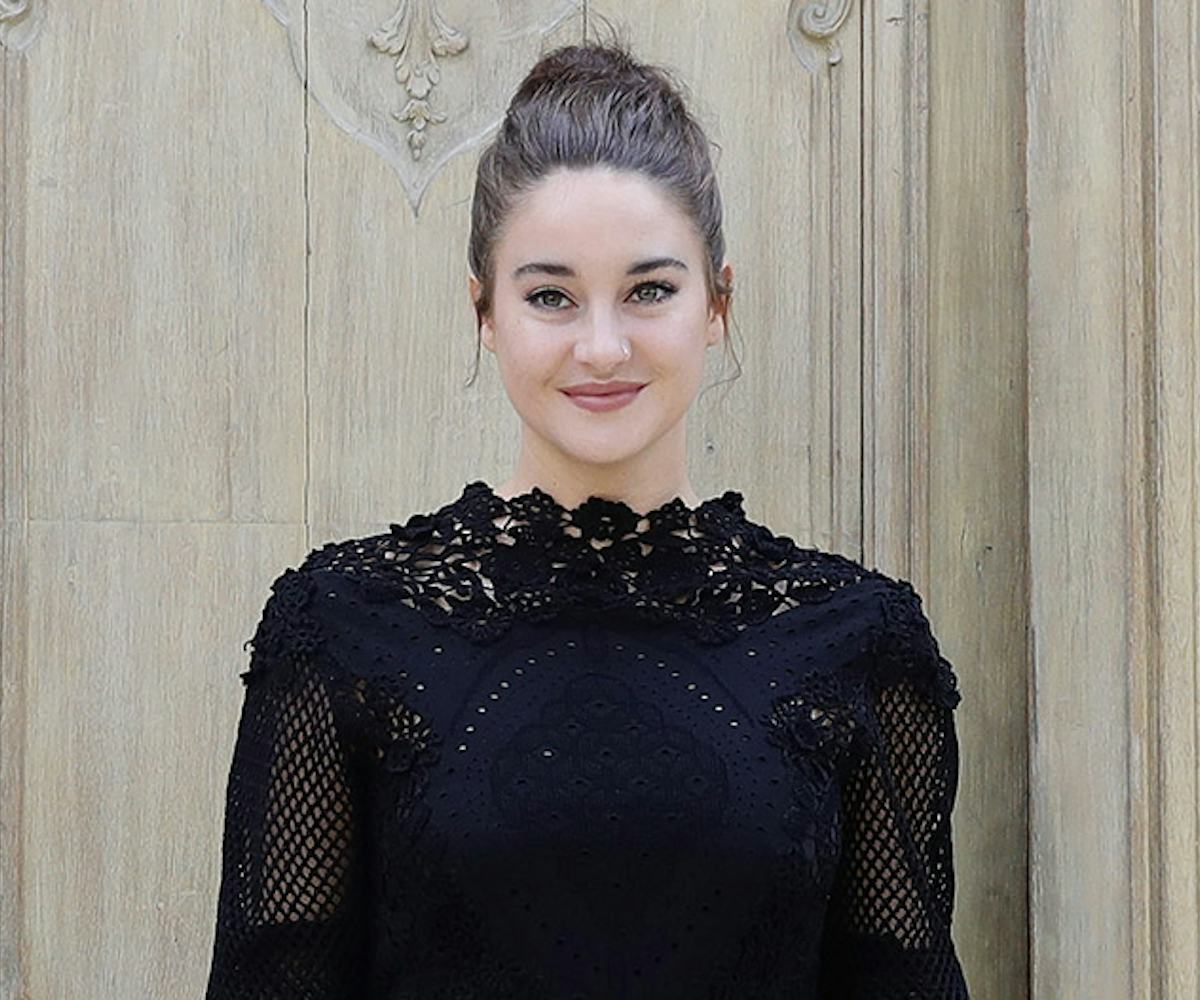 Photo by Vittorio Zunino Celotto/Getty Images
Shailene Woodley Stands With DAPL Protesters Following Release From Jail
Shailene Woodley was arrested earlier this week for peacefully protesting the Dakota Access Pipeline in Sioux County, North Dakota. She reportedly posted bail for her and the 26 other protestors and was, subsequently, released. Hours later, she shared a message of solidarity for the protest.
"One day, baby, we'll sing our poetry," she said in an Instagram caption. "The words dripping from our tongues wet with ripened patience. And the lyrics, the sweet fruits born from the seeds our aging hands are now sowing."  
Woodley streamed her Monday arrest over Facebook Live, which has been viewed more than 4.2 million times. The Dakota Access Pipeline is a $3.8 billion project that seeks to transport nearly 500,000 gallons of crude oil through the Dakotas, Illinois, and Iowa. The construction would pollute the Missouri River and destroy the sacred burial grounds of North Dakota's Standing Rock Sioux tribe. What's more, the Missouri River is Standing Rock Sioux's water supply. 
If convicted, the Snowden actor could face 60 days in jail and a $3,000 of fines. Woodley's court date is October 24.