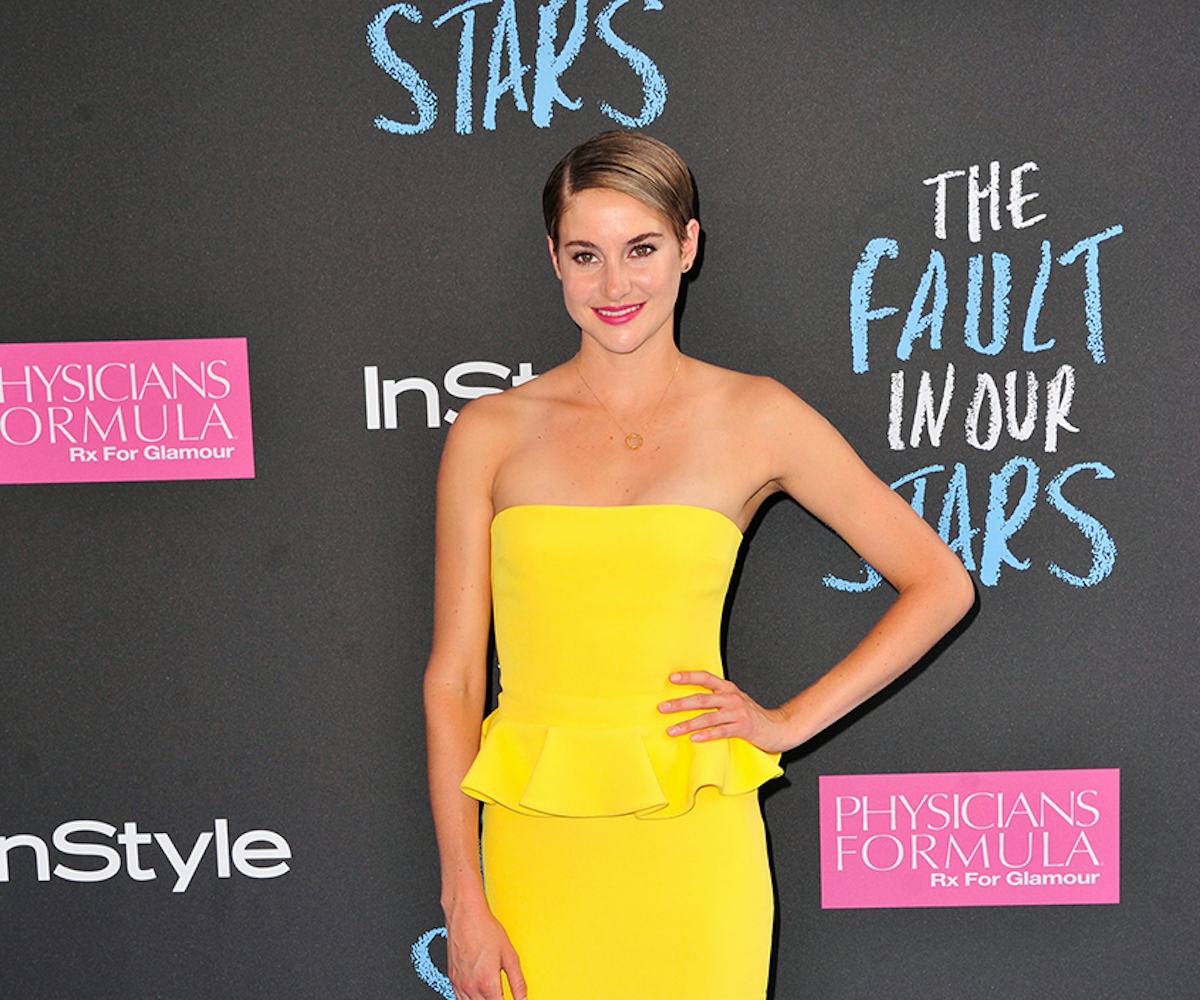 photo by getty images
best dressed: shailene woodley
We know, yellow is probably not at the forefront of colors you're willing to wear, but we think Shailene Woodley's gorgeous Ralph Lauren gown should be enough to convince you to give it a try.
At the premiere of The Fault in Our Stars, the actress paired her sunny dress with minimal gold jewelry--turns out all you need to shine bright are some studs and a simple chain necklace. 
Try out her look with our picks below! 
MUST: J. Crew Brass Star Earrings -- $25
TRUST: Gabriella Rocha Dress -- $65