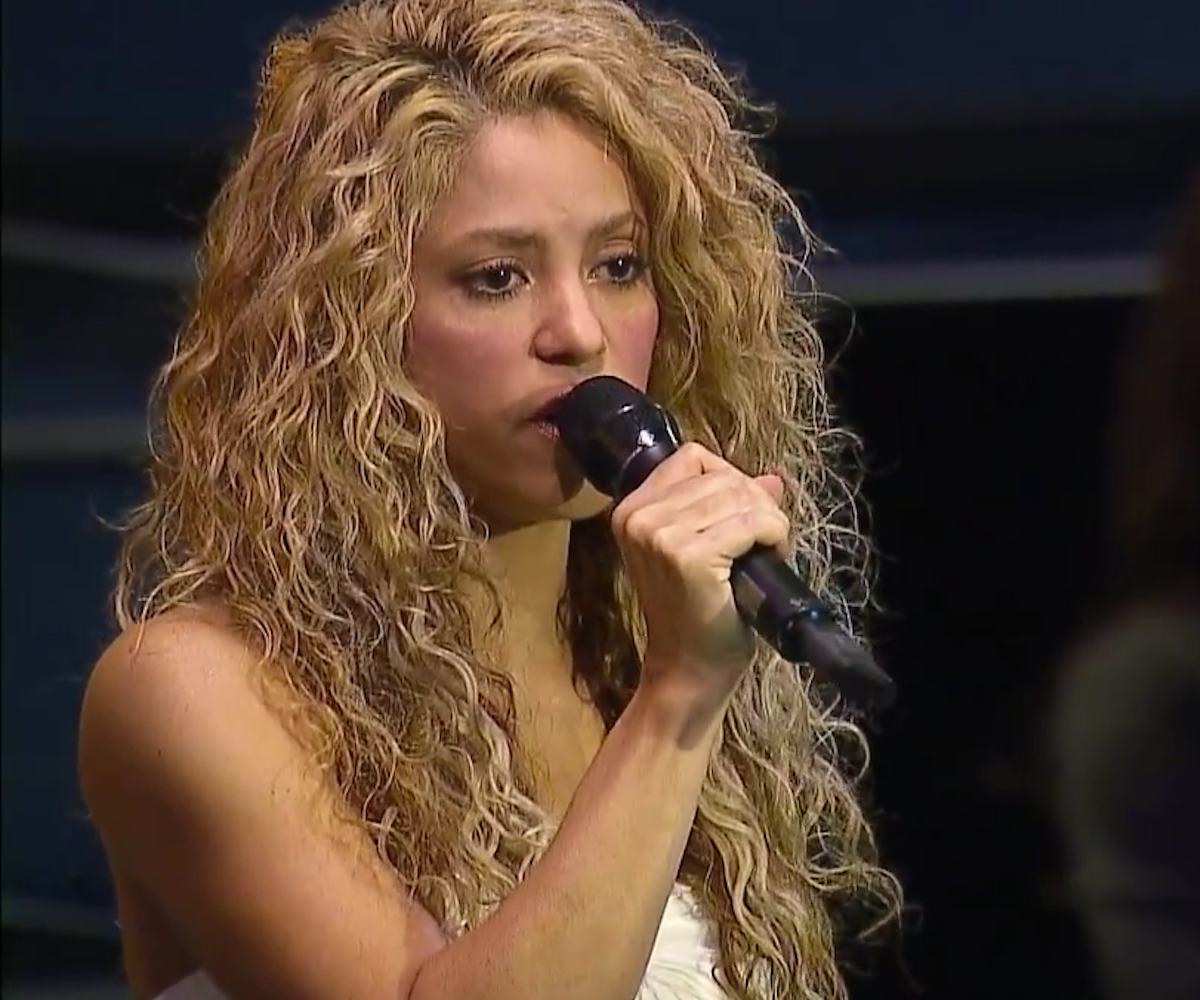 Photo via Facebook
Watch Shakira's Moving Performance Of "Imagine" At The United Nations
to fight for children's rights
On top of being a multi-platinum selling international pop star, polyglot, and the most-liked person on Facebook, Shakira is also a humanitarian. So, the U.N. Goodwill Ambassador paid a visit to the United Nations on Friday to use her voice to make a difference.
"We live in a world in which many of those who are born poor, will die poor," she said to the General Assembly. "And it is up to us to be the first society to eradicate poverty and bring justice and equality to the most disenfranchised people on Earth. Our children have the right to equal opportunities, to thrive, to be happy and healthy and safe. Now is the time to not just imagine, but do."
Shakira dedicated her performance of John Lennon's classic "Imagine" to Aylan and Ghalib Kurdi, the two young Syrian children who had drowned while fleeing their country in early September. The singer has used her fame to show her support to UNICEF, Children's Defense Fund, and many other worthy causes and charities, and now, she is once more urging the United Nations to take action. Her latest performance is as breathtaking as ever—but it's fighting for change too.
(via EW)