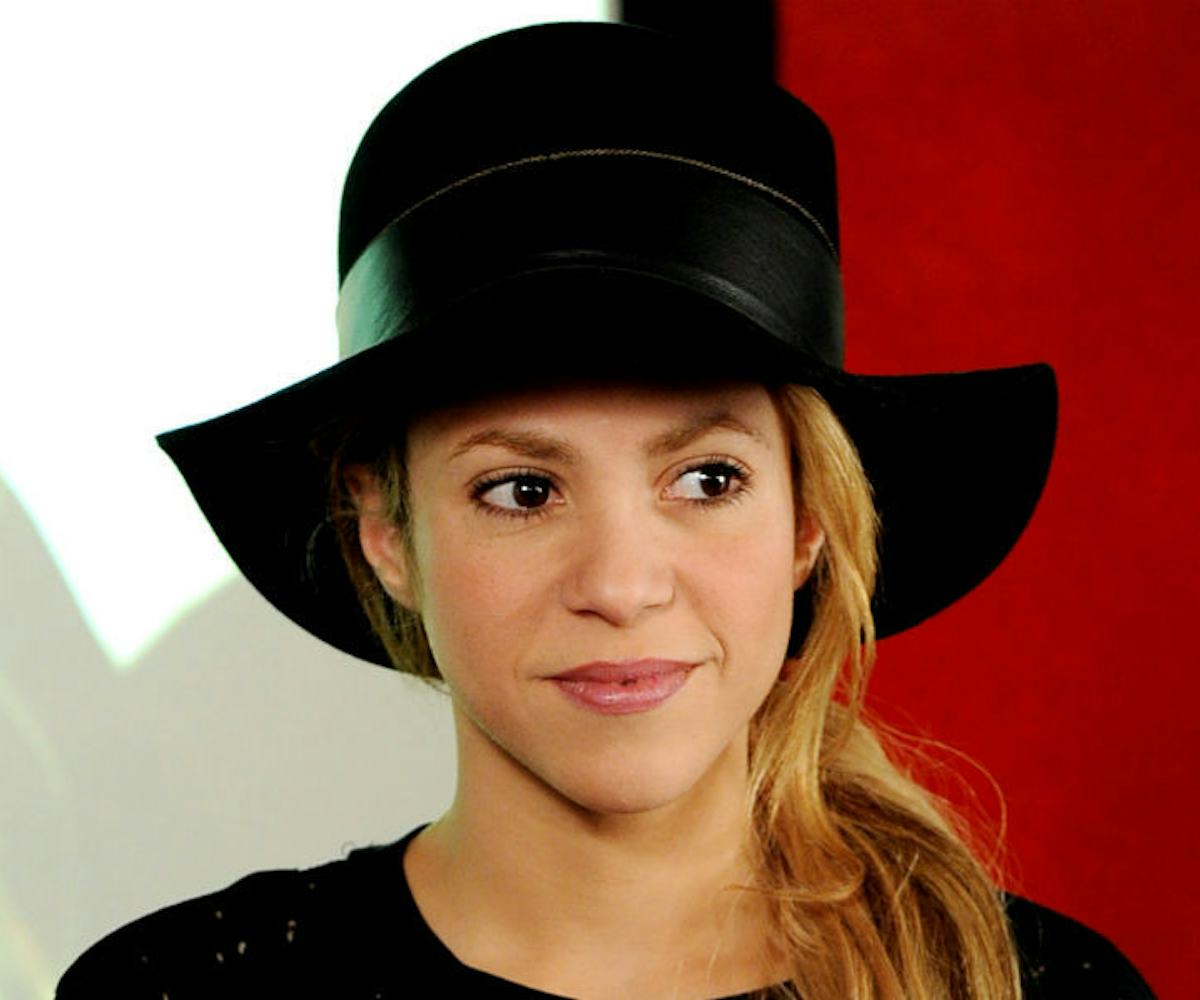 Photo by Kevin Winter/Getty Images.
Shakira Accused Of Selling Tour Merch With A Nazi Symbol
Shakira is facing backlash after some people on Twitter likened a necklace design from her tour merchandise to a Nazi symbol.
People on Twitter pointed out that "El Dorado World Tour" Necklace's design bears a striking resemblance to the Black Sun symbol which was commonly used by the racist hate group. The symbol was also reportedly painted into the floor of Nazi leader Heinrich Himmler's Wewelsburg castle in Germany. It's now forbidden in most of the country.
It appears the original design has since been changed to… not resemble the Black Sun symbol anymore. It's hard to say what, exactly, Shakira (and/or her team) was thinking when it came to the item, but, as far as we can tell, it wasn't intentional. Lest we forget, he who will not be named (Kanye West) made a conscious decision to put the Confederate flag on some of his merchandise during his Yeezus tour in 2013 in an attempt to make it "his flag." This doesn't appear to be that. 
Shakira, though, hasn't commented on the accusation.