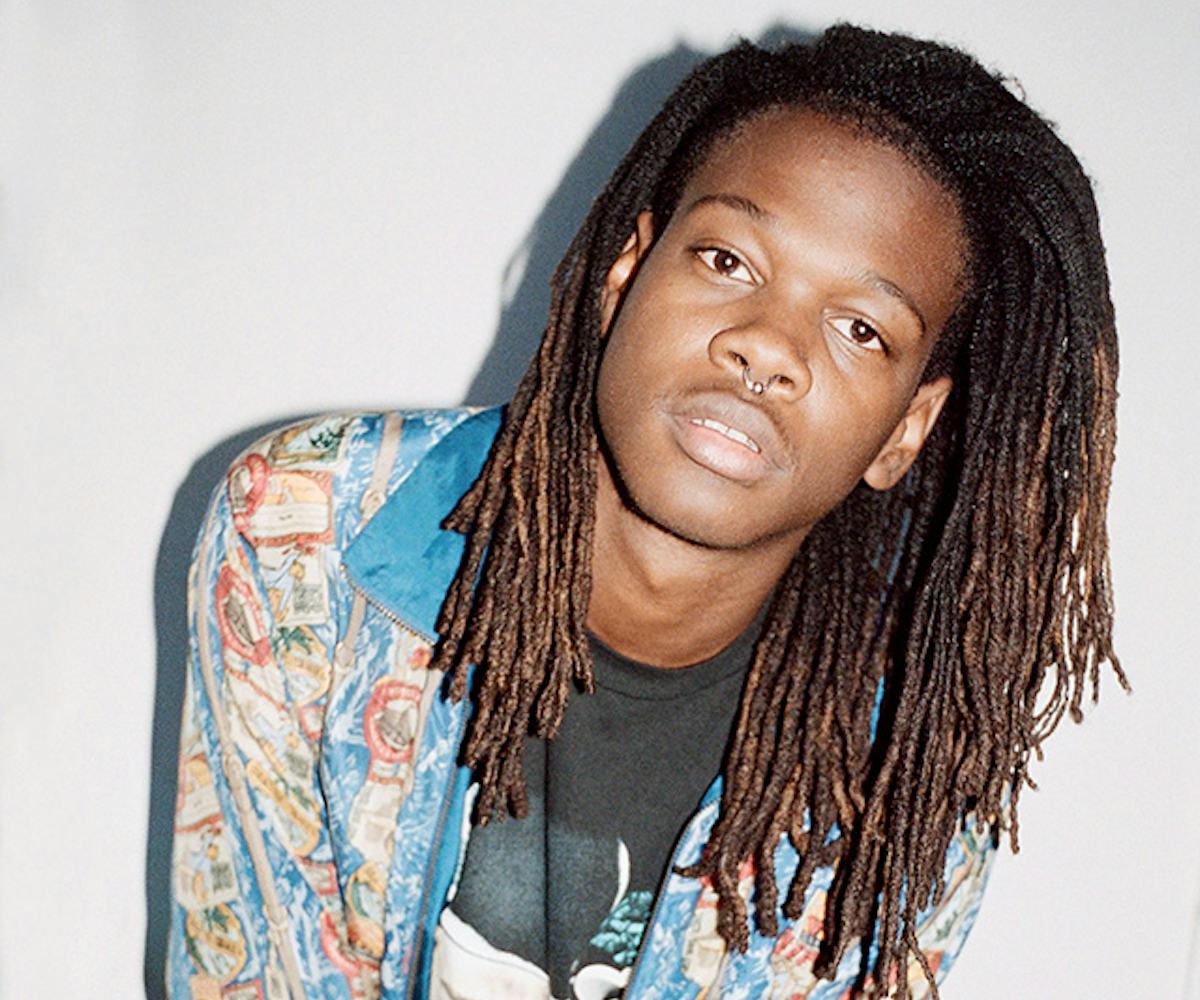 Photo by Felisha Tolentino
artist to watch: shamir
check out his new album, 'ratchet'
June 2 marks the release of NYLON's Music Issue, in which we'll be bringing you profiles on some of the biggest names in the industry—plus a roundtable discussion on feminism in music and 10 acts that we've got our eyes on, including indie pop singer/songwriter Shamir. Here's a sneak peek of what to expect.
Deep in Los Angeles' Silver Lake neighborhood, Shamir is cooking up a mean batch of chicken-and-beef-tongue empanadas for employees and friends of his label, XL Recordings. As guests trickle in, the 20-year-old singer steps away from the stove and throws his arms open: "Hugs over handshakes! Hugs over everything!" In the background, his first full-length LP, Ratchet, spins. It's undeniably groovy, thanks in large part to producer Nick Sylvester's decision to match Shamir's swift countertenor rhymes with house and disco tracks. "It was an experiment," says Shamir, "that fit like a puzzle."  
Home base: Shamir splits time between his native North Las Vegas, Brooklyn, and the road. 
Sounds like: His tracks bump as bright as a La Bouche or Robin S. hit and transport us to a sweaty club in the '90s. Still, hints of jazz, country, and punk shine through. "Listening to Billie Holiday and Bessie Smith—that's how I learned to sing," he says. "I started singing folk stuff because my first guitar was an acoustic one. But once I got into the Vivian Girls—a month later, I started a punk band. This androgynous kid from Vegas can relate to anyone." 
The buzz: In early 2014, Pitchfork included Shamir's first single, the breakup tune "If It Wasn't True," as a Best New Track. "After that, I was like, 'Oh crap, this is for real,'" he recalls. "I got 300 new Twitter followers. I felt like music wasn't going to be just a hobby."
Play this first: "On the Regular."
Dream gig: "Headlining a really big festival like Glastonbury, Coachella, or Bonnaroo," says Shamir. "But I don't have too many goals. I'm just going with the flow.