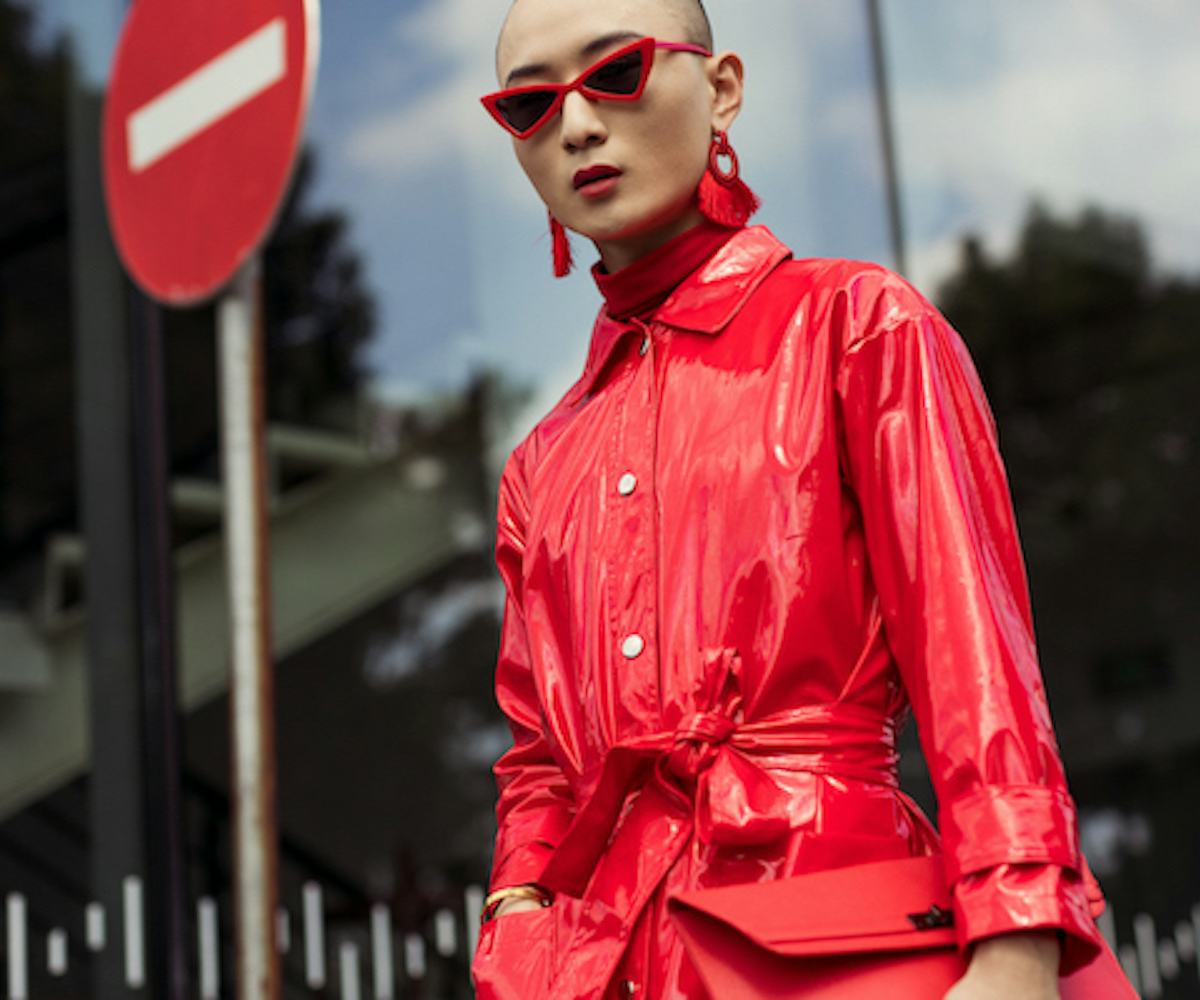 Photo by Matthew Sperzel
Shanghai Fashion Week Had The Best Street Style We've Seen All Season
It's all in the accessories
Oh, you thought the end of Fashion Month meant the end of Spring 2019 Fashion Weeks? Think again.
While Paris may have marked the end of the parade of shows that ran from New York to Europe, the fashion festivities continue. First stop? Shanghai, where editors and tastemakers alike brought their fashion A-game from head to toe. Accessories were the real showstoppers here, from the tie revival (calling Avril Lavigne) and some out-there eyewear, to chain detailing of all sorts.
Check out our favorite street style looks from Shanghai Fashion Week, below—and stay tuned for the best of Tokyo, next week!
A little plaid on plaid (on plaid, on plaid) never hurt anyone!
We love a good pop of color, whether it's our bag or our hair (or both).
Who needs a hat when you can adorn your head in colorful paillettes?
The end of tiny sunglasses starts now.
Sometimes we all need a hand keeping track of our glasses.
We might be fully embracing the coming of fall, but these spring prints sure are dreamy.
Two-toned hair, for the win.
Somebody call Avril because ties are back, baby.
See what we mean?
This might be our favorite tie spotted this week.
A pastel-floral dream.
This is an ear party we can get behind.
The only pop quiz we're excited about, to be honest.
We love a good '90s fuzzy halter top.
Best accessory of the week? A matching party balloon.
Please tell us how to get our hands on this adorable panda bag.
We don't know what we love more, this show-goer's all-white ensemble or her killer eye makeup.
Mellow yellow is always the way to go.
We're here for all of this.
You can never go wrong with a PVC getup.
Why wear a necklace when you can wear a headlace?
How to pull off a Canadian tuxedo? Mix and match your denim.
It's all in the details.
TFW your hair matches your blazer-leather harness combo.
Amp up an already pretty wild hair color with neon bobby pins.
In Shanghai, even the street style photogs bring their fashion A-game.
A deconstructed shirtdress, plus silver booties, equals street style gold.
Our dream Valentine's Day date night look.
Proof you can wear a leather harness with just about anything.
Slime green, but make it fashion.
Who needs a dog when you can carry this adorable bag?
This. Makeup. Is. Everything.
Welp, this is the coolest button-down we've ever seen.
Another sweet doggie bag. Do we smell a trend?
There's only one way to accessorize this glorious outfit: by adorning your hairline with pearls!
Perfect hair, perfect glasses, what more could one ask for? Oh, a perfect lip look? Noted!
Because your sunglasses should always match your outfit.