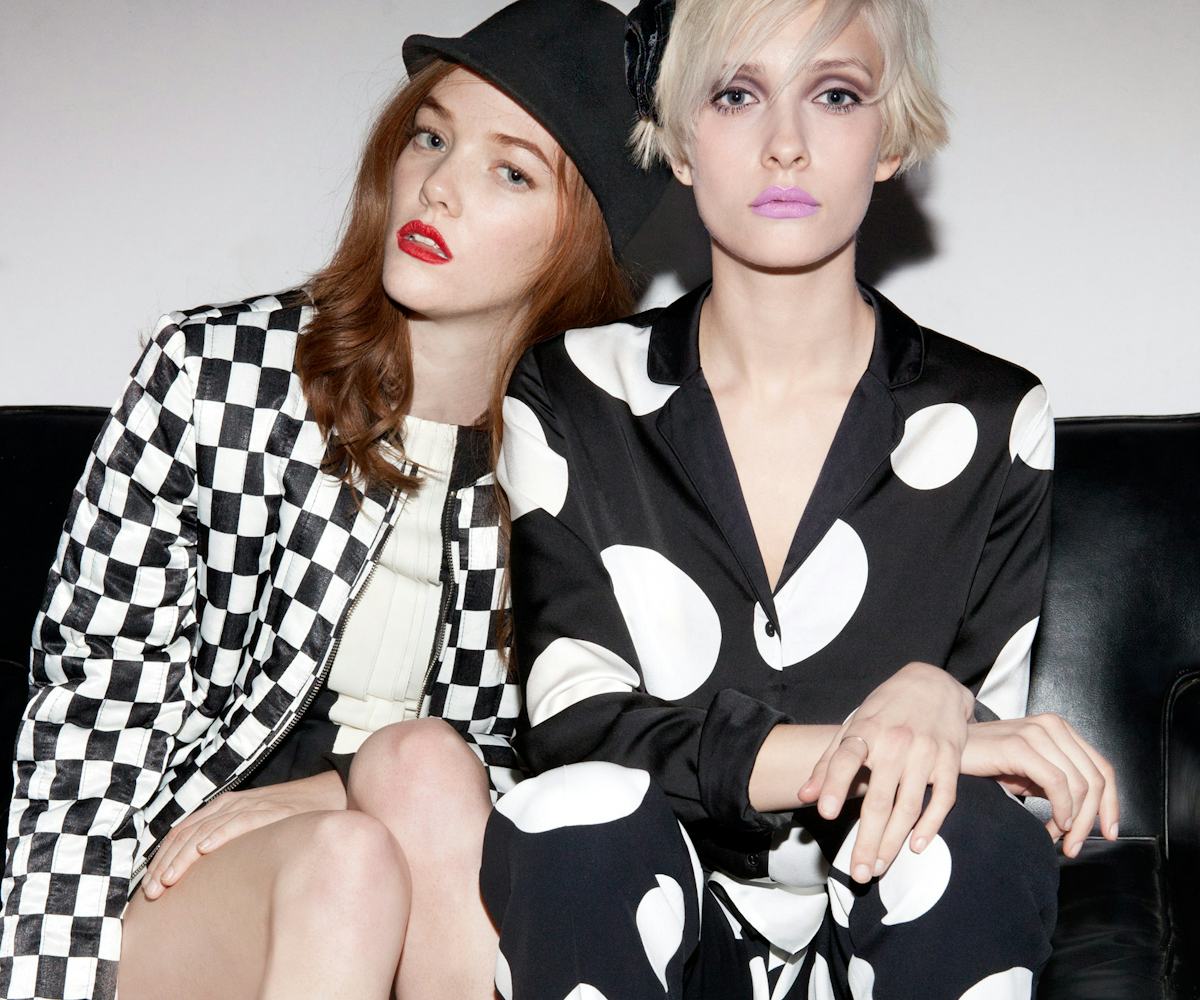 first look: shellys london
the british are coming—and they have really cool shoes.
We love a good British Invasion. The Beatles? Changed music! Topshop? Changed shopping! Cadbury? Changed chocolate (or at least, the chocolate we crave)!
So when we heard that Shellys London, a British shoe brand known across the pond for their on-point, hyper-trend driven designs, we got pretty excited.
The company, which was founded in the late-'40s and launched as a family-run affair, gained traction in the '60s with their platform shoes (which they claim to be the first to introduce in England) and Chelsea boots. You want serious cred? How about this: They were the exclusive shoe supplier to mod-punk band The Jam. (They also collaborated with designers like Vivienne Westwood and Jean-Paul Gaultier before collabs became de rigueur.)
Finally, they're coming to America with their fall '13 collection, and we're pretty sure you're going to be obsessed with this season's Carnaby Street-slash-grunge aesthetic. Think black-and-white heeled loafers, houndstooth boots, and velvet oxfords. Even better? Nothing comes in at over $200.
The official launch date is Monday, August 12, but because we know you're too excited to wait, we've got an exclusive first look at their campaign. The British are coming, indeed.
REBECCA WILLA DAVIS
Visit shellyslondon.com for more info.