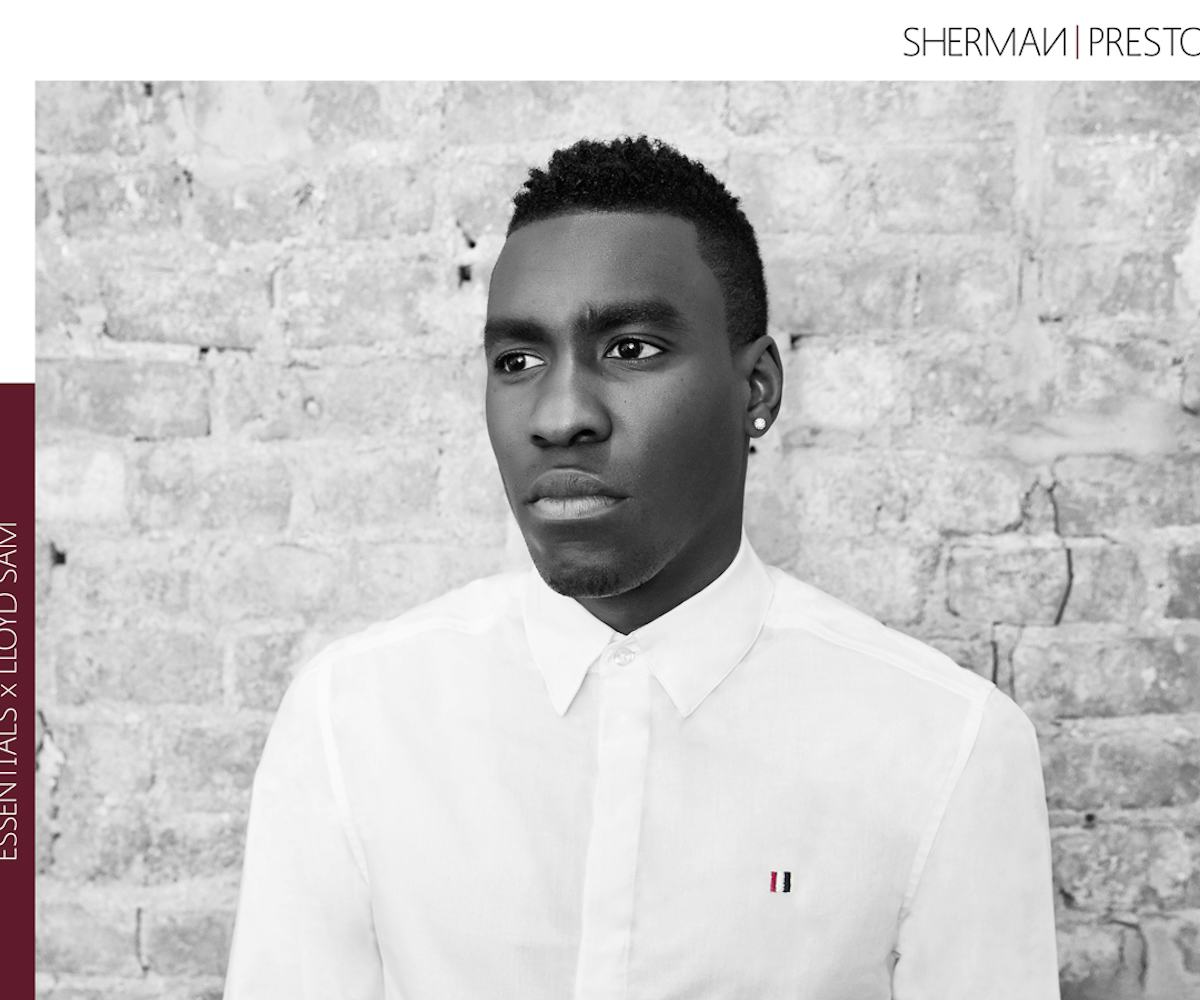 Photographed by Adrian Nina.
SHERMAИ | PRESTOИ Is All About The Essentials
lloyd sam stars in their spring campaign
SHERMAИ | PRESTOИ is a New York born and bred menswear brand run by childhood friends Sherman Joseph and Preston Williams. Launched in 2012, the brand bridges the gap between business and casual. As creative directors (and trained tailors), the men wanted to be realistic about men's dilemmas when it comes to clothes. Every piece is carefully designed and produced in the city from their headquarters in the Garment District. For Joseph and Williams, the key is to have control over every aspect. Today, NYLON is thrilled to debut SHERMAИ | PRESTOИ's Essentials Collection. Similar to us, the brand shares the vision of presenting menswear through the lens of untapped perspectives.
SHERMAИ | PRESTOИ's first big campaign, OFFSIDE, stars international soccer player Lloyd Sam. The 31-year-old athlete went from playing for England's Championship League to the U.S. Major League of Soccer as a member of the New York Red Bulls. Photographed by Brooklyn-based photographer Adrian Nina, the campaign depicts the calmness Sam's demeanor while also capturing the essence of being "united in the authenticness of being yourself." Because off the field, Sam is a normal guy.
The philsophy behind the Essentials Collection is to present ideal garments for transitioning moments. As always, the line includes tailored fits and causal fabrications that are inspired by classic American staples, and the brand's signature regal flag. Spring 2016 is SHERMAИ | PRESTOИ's biggest collection to date, and we're so honored to roll it out here. View the entire campaign in the gallery, above!