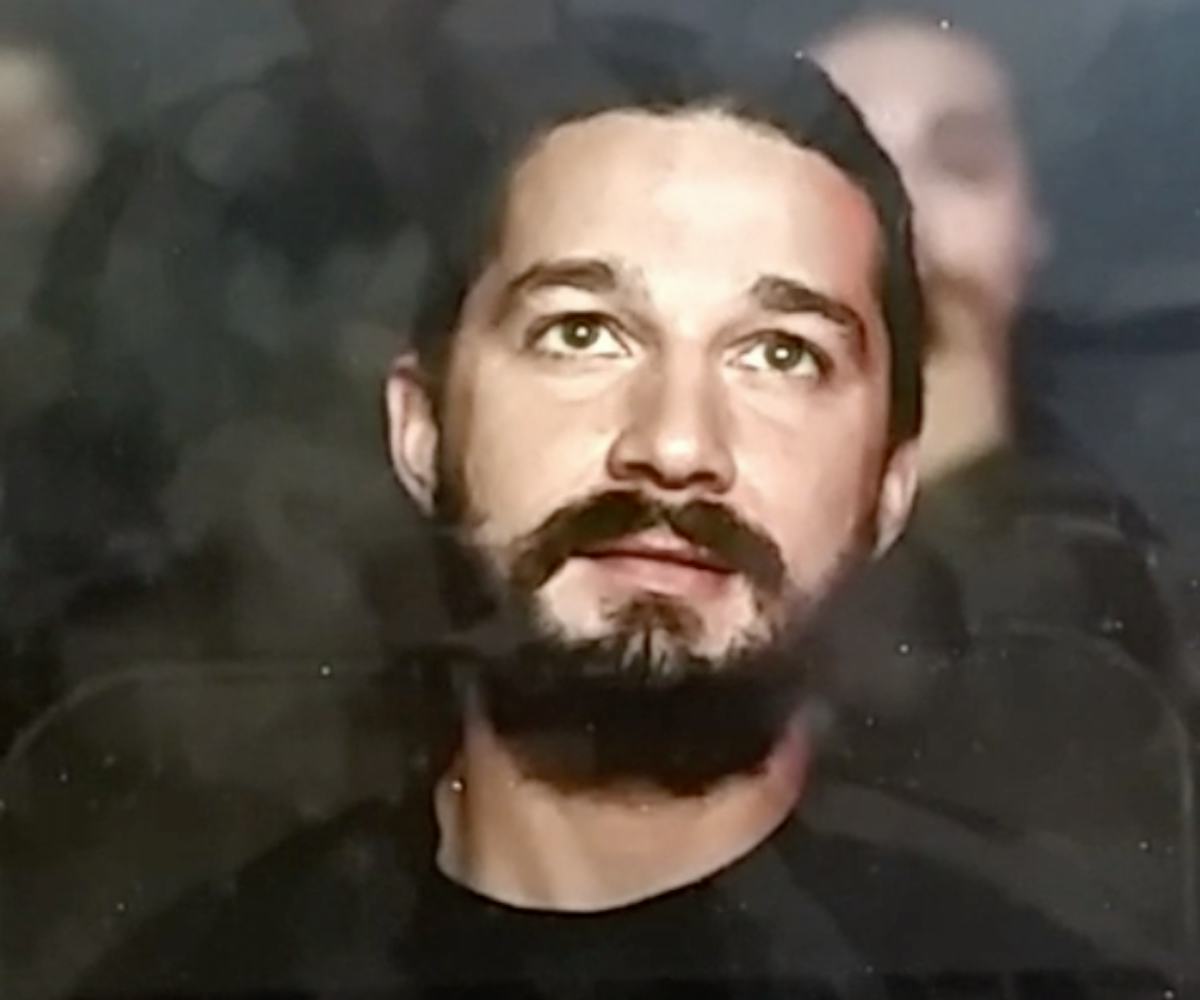 Shia LaBeouf Is Watching All Of His Films For Three Days Straight
A little over two hours ago, at 12 p.m. Eastern Standard Time, Shia LaBeouf embarked on yet another performance-art piece. Over the next three days, the actor/filmmaker/accused plagiarist will be watching every single film that he's been in, without interruption. That's 29 movies, in a little less than 55 hours. Titled #ALLMYMOVIES by LaBeouf, Rönkkö & Turner, the project is underway at New York's Angelika Film Center. The admission is free, so naturally, with the theatre being just down the street from the NYLON offices, I sauntered over there. And by "sauntered," I mean that I tried to powerwalk and almost got hit by a car while dodging through traffic.
When I got to there, staffers checked my ID, then used a metal detector, and told me that if I tried to take pictures or videos—or had my phone out at all, for that matter—I would be escorted out. Fair enough. I walked into the theater. I failed to find LaBeouf, so I took a seat. After about 15 or so minutes, there was a loud sound. Someone had dropped what I assumed was a water bottle. That someone was LaBeouf. And that someone did not look away from the screen for the rest of my stay. It was intense, in exactly the way that you'd imagine LaBeouf would be.
I'm planning on heading back over at 4 a.m., because sleep is overrated, and if Shia doesn't need it, then neither do I. If you can't join me, there's a livestream of it all, so you can instantly watch LaBeouf embark on a nostalgic journey. It's 2015, what a time to be alive.