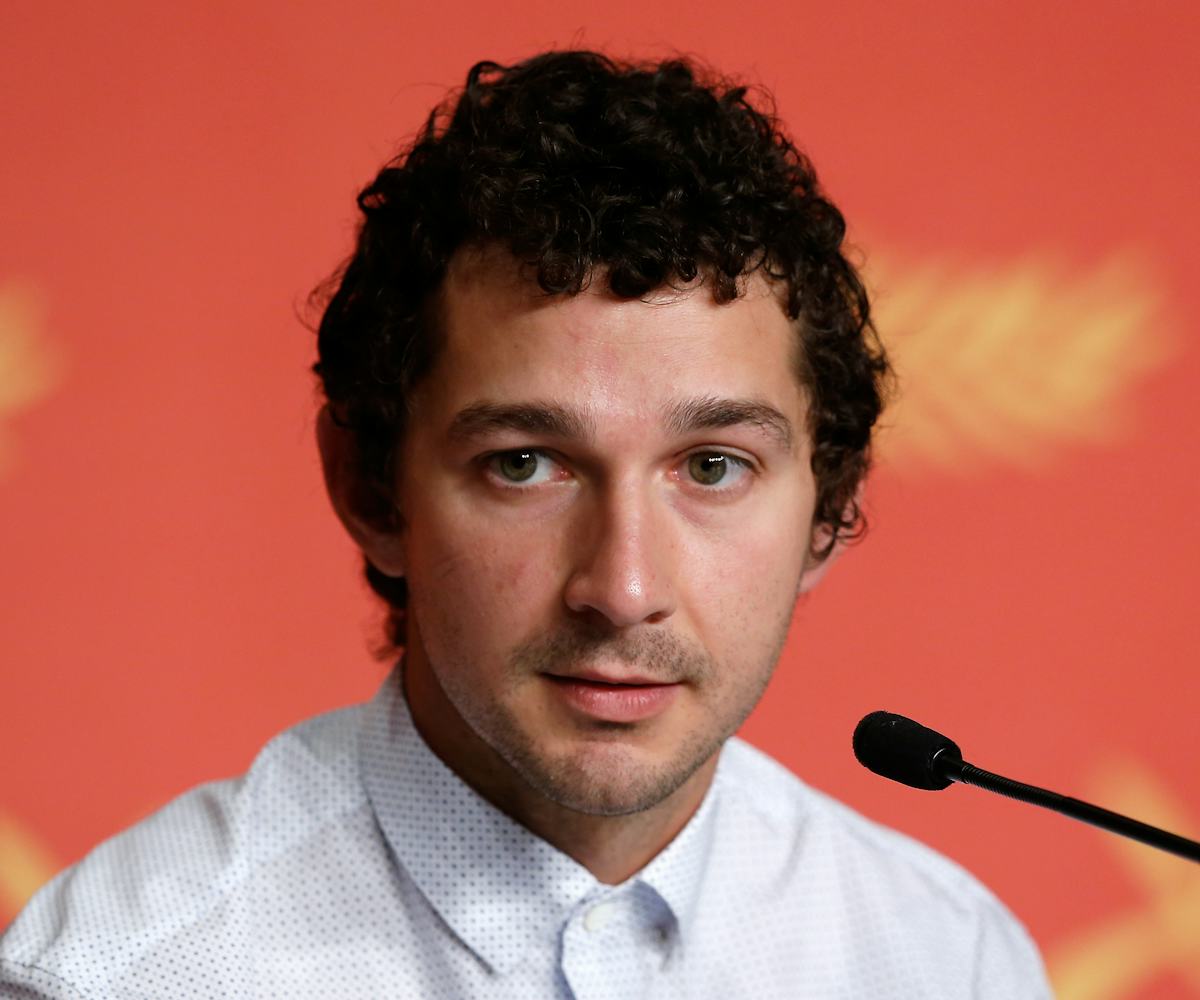 Photo by Pool/Getty Images
Shia LaBeouf's Cannes Look Is Making Us Feel Nostalgic
Where is the 'Even Stevens' reboot?
Throughout the past decade, we have watched the transformation of Shia LaBeouf in total awe. The actor has gone through a lot of changes in his life, and, for better or worse, we feel like we've been there every step of the way. (Partially because of the paparazzi, but credit is also due to LaBeouf's controversial art projects.) So when the actor showed up at Cannes Film Festival, with a somewhat shaven face and an outgrown head of curly hair, we felt an instant wave of nostalgia. The present LaBeouf looks reminiscent of the past, younger LaBeouf—specifically one from our favorite Disney Channel program, Even Stevens.
We know that LaBeouf was mainly there to talk about his role in American Honey, but we are far more interested in analyzing his physical presence. Not only was he giving us major flashbacks, but, dare we say, he seemed to enjoy being in the spotlight. He's not typically one to crave attention unless it's for artistic purposes, but doesn't he look like he's having so much fun on the red carpet? If you scroll through Getty, you'll see him cracking a few smiles and laughing nonstop with his castmates. Does this mean what we think it means... Is the old LaBeouf back?!
We weren't sure we would ever see the goofy version of LaBeouf again, but now might be his time to return. While we're at it, can we also put in a request for an Even Stevens reboot? We love you forever, Shia.