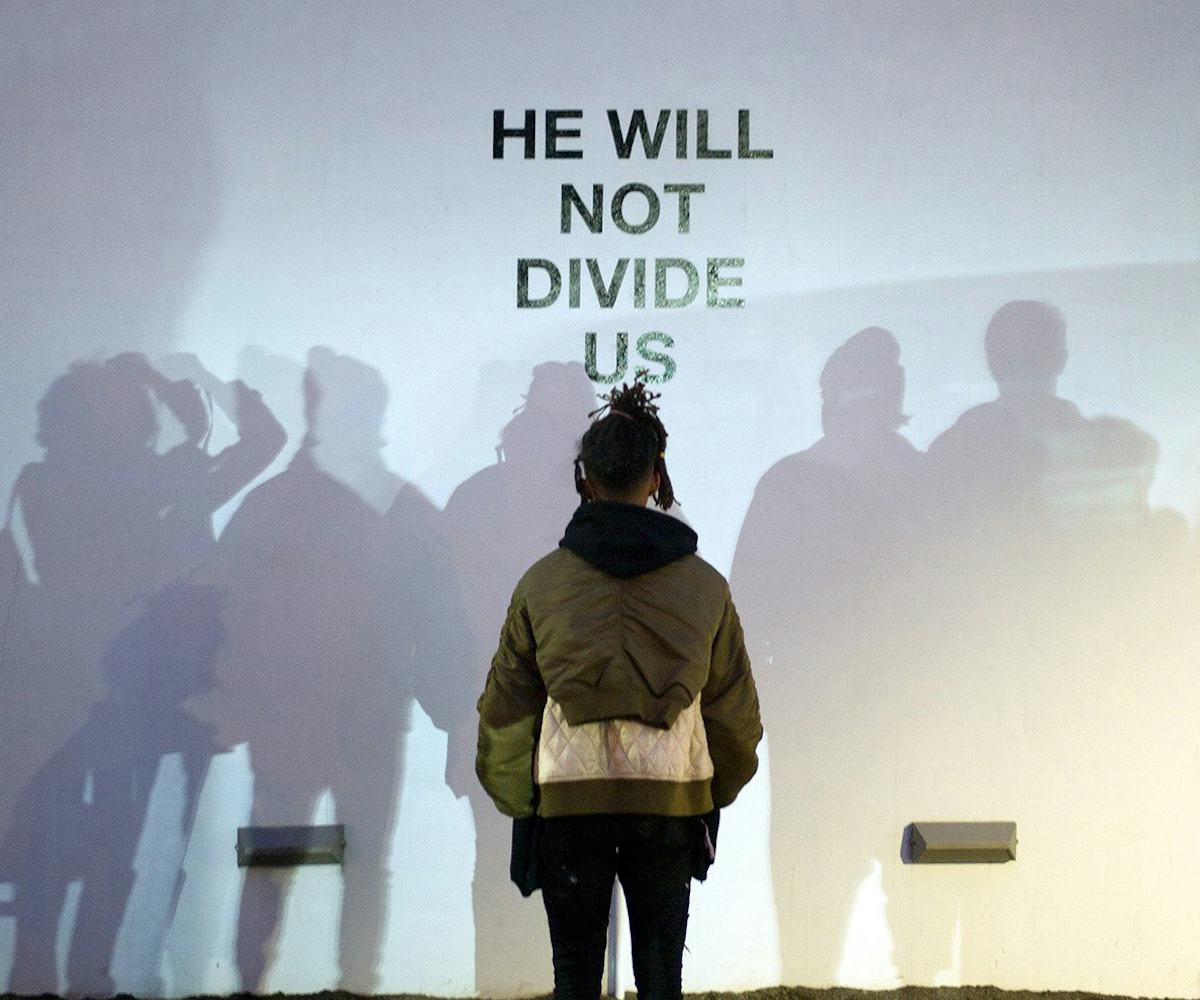 Photo via @thecampaignbook/Twitter
Gunfire Puts A Stop To LaBeouf, Rönkkö & Turner's Livestream Art Project
Shia LaBeouf, Nastja Säde Rönkkö, and Luke Turner's livestream art installation has been put on hold due to gunfire in the surrounding area. The four-year-long project is currently situated at the El Rey Theater in Albuquerque, New Mexico. Public safety concerns caused New York City's Museum of the Moving Image, the project's original home, to halt the thing entirely. Now, it appears, the same thing is happening in its new location.
"We have taken the stream down after shots were reported in the area," LaBeouf announced on Twitter this morning. "The safety of everybody participating in our project is paramount." 
"He Will Not Divide Us" was intended to unite the public in a resistance movement against Trump's administration. Visitors to both the New York and New Mexico locations were encouraged to stand before the mounted camera and say, "He will not divide us" to the lens, for as long as they wanted. Jaden Smith helped kick off the installation when it was unveiled January 20, the day Trump was inaugurated into office. It was intended to run for as long as Trump was in the White House. Alleged Neo-Nazis soon took over the livestream and shouted anti-Semitic, racist, and misogynist remarks to the camera. LaBeouf was also famously arrested for shoving one of the white supremacists over their bigoted comments.
According to Twitter, guns have been brandished on the livestream in New Mexico before. Though the gunfire was allegedly a couple blocks away, the decision to pause the project puts the public's safety first.